Gardeners love worms. They aerate the soil, provide nutrients that plants need, and help keep the soil healthy. So a garden with lots of worms in the soil is almost guaranteed to be productive and happy. But that's not true with one species: the Asian Jumping Worm. 
Jumping worms, crazy worms, Alabama jumpers, and snake worms are all different names for the Asian jumping worm. At first glance, they look very much like your typical earthworm, but as helpful as earthworms are, jumping worms are equally destructive. And they might be in your garden right now.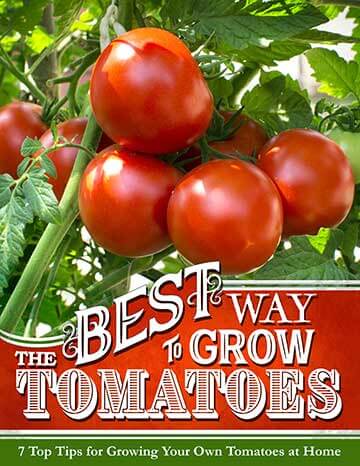 Discover 7 top tips for growing, harvesting, and enjoying tomatoes from your home garden—when you access the FREE guide The Best Way to Grow Tomatoes, right now!
What makes the Asian jumping worm so bad (and what to do about it)
The Asian jumping worm is an invasive species that grows and eats rapidly. They quickly devour detritus and create large amounts of castings. These castings, or worm poop, are usually a highly nutritious addition to your garden soil. 
The problem, however, is that, unlike other earthworms, like nightcrawlers, for example, Asian jumping worms stay close to the surface of the soil. As a result, the castings are easily washed away by rain or even wind. Even worse, they often out-compete other worms. So all that deep aeration and nutrient production that generally happens around plant roots is gone. 
In effect, these jumping worms actively remove beneficial elements from the soil. Obviously, that's not ideal. 
How can you recognize Asian Jumping Worms? 
The first thing to look for is soil that looks like coffee grounds. Then if you dig into the top layer of soil, you may notice "the worms thrashing about with an erratic, snakelike movement," according to the Cornell University Cooperative Extension. Additionally, these worms look a little different than nightcrawlers. Here's how the Penn State Extension program describes them: 
"If you examine a worm close-up, you will notice the prominent band around the body of the worm called the clitellum, where cocoons are produced. On a jumping worm, the band completely encircles the body, is milky white to light gray, and is flush with the body. On European nightcrawlers, the clitellum is raised and reddish-brown color and does not wrap entirely around the body."
The interesting thing about the Asian jumping worm is that the worm population dies off once temperatures get below freezing. However, the cocoons often survive, resulting in a new infestation in the spring. That gives us gardeners an excellent opportunity to eradicate them. 
According to the Penn State Extension Program, these cocoons are sensitive to heat, so solarizing your garden soil in the spring or early summer can eliminate the cocoons. As long as the soil reaches 104 degrees Fahrenheit for three days, you should be in the clear. 
Suppose some worms survive? Or you don't notice an infestation until your garden is already in progress? You still have some options. 
If there aren't many, you can toss them into a bag and then into the trash. There is also some evidence that diatomaceous earth or ground-up charcoal may kill adult jumping worms. Just work it into the soil to the depth where you find the worms. 
Have you encountered jumping worms yet? How did you handle it?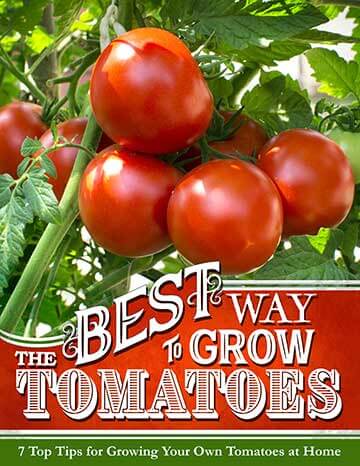 Discover 7 top tips for growing, harvesting, and enjoying tomatoes from your home garden—when you access the FREE guide The Best Way to Grow Tomatoes, right now!