Is there anything better than sitting on a porch, drinking a glass of fresh-squeezed lemonade, and reading a good book? I love a good porch sit but what I love even better is utilizing porch real estate as bonus garden space. I've written about the joys of container gardening before and how it's a great gardening entry point, but we shouldn't forget to think vertically too. In fact, there are plenty of vegetables you can grow in hanging baskets on your porch, balcony, or deck railing. You can nearly double your growing space by growing upward on your porch. Another good reason to plant vegetables you can grow in hanging baskets is to keep animals and pests from getting into your veggies. This is especially helpful if you have some nosy deer who keep coming for your tomatoes!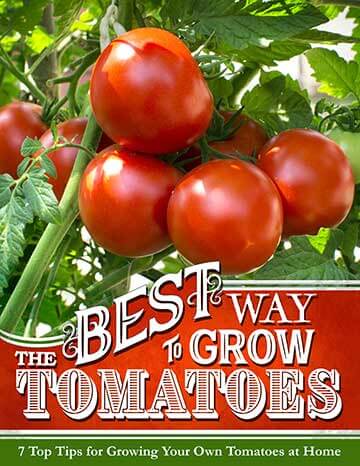 Discover 7 top tips for growing, harvesting, and enjoying tomatoes from your home garden—when you access the FREE guide The Best Way to Grow Tomatoes, right now!
When it comes to location, it's all about the sun. Which way does your porch face and what type of sun exposure do you have? Even if your porch receives more shade than sun, there are still some shade-loving veggies that will do just fine, like leafy greens. Here are five vegetables you can grow in hanging baskets and some tips for creating your hanging basket garden.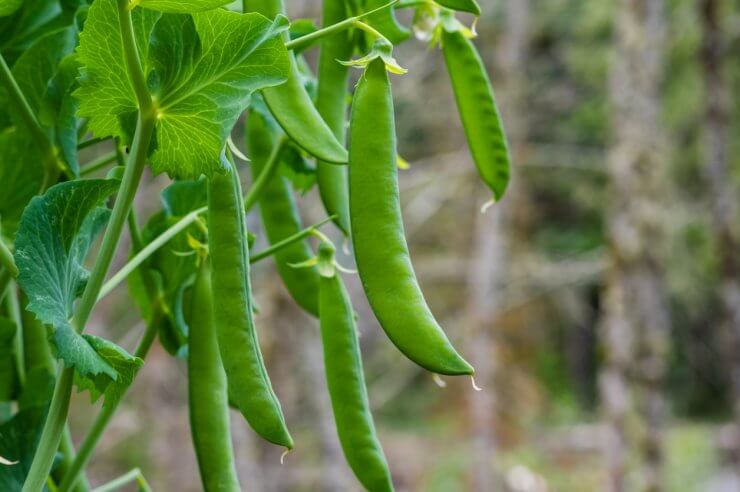 1. Peas
If you grow peas in the ground, you'll likely need to add supports in the form of poles, lattices, or trellises so they have something to cling to. The benefit of growing peas in a hanging basket is that gravity takes care of supporting the peas and you can just let the peas grow downward. Peas like sunny locations so be sure to pick a spot on your porch that gets plenty of sunlight.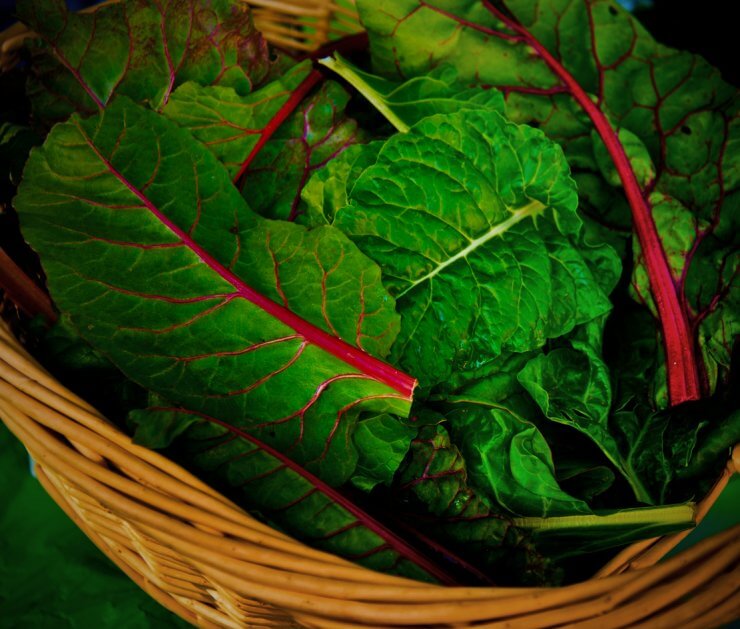 2. Swiss chard
Swiss chard plants are great vegetables you can grow in hanging baskets on a covered porch because they don't need full sun. My favorite use for swiss chard is in frittatas and quiche or sauteed like spinach. Swiss chard is a semi-hardy vegetable that can tolerate cold temps. By growing your swiss chard in a hanging basket, you can transport them indoors easily to avoid frost and extend your growing season a bit.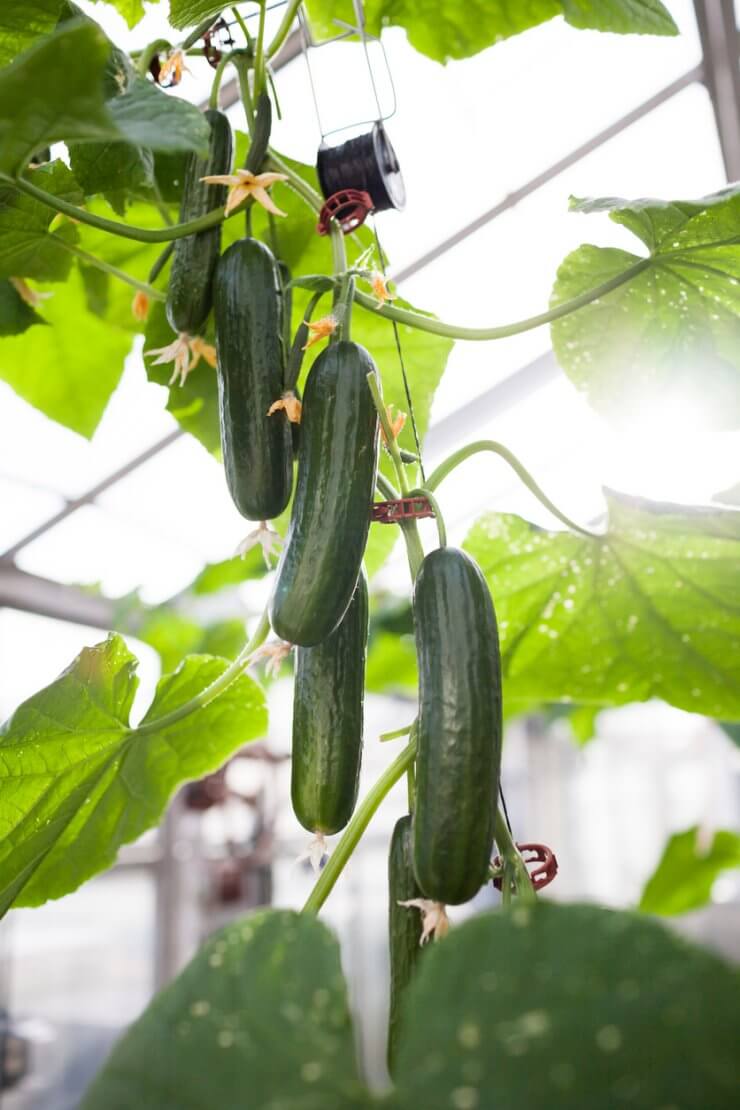 3. Cucumbers
The cool thing about growing cucumbers in hanging baskets is that you end up with straighter more uniform-looking vegetables. Cucumbers tend to bend when growing on the ground because the ground is uneven and dense with cucumbers and other vegetables. By growing in a hanging basket, your cucumbers will hang independently and have plenty of room to expand and grow. This means more pickles! Best in full sun, cucumbers do well in a hanging basket in uncovered porch or deck settings, where they'll have no problem finding sunlight.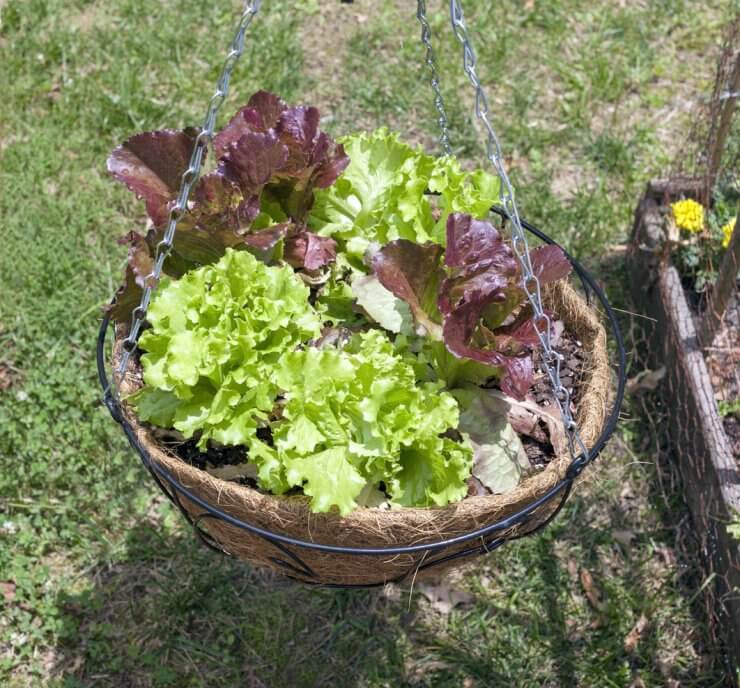 4. Lettuce
No more slugs! One of the biggest pests to leafy greens like lettuce is the common slug. Slugs will chew up your lettuce and damage seedlings overnight. But they can't climb into hanging baskets! Different varieties of lettuce can tolerate more shady environments so some types of lettuce make a great choice for covered porches.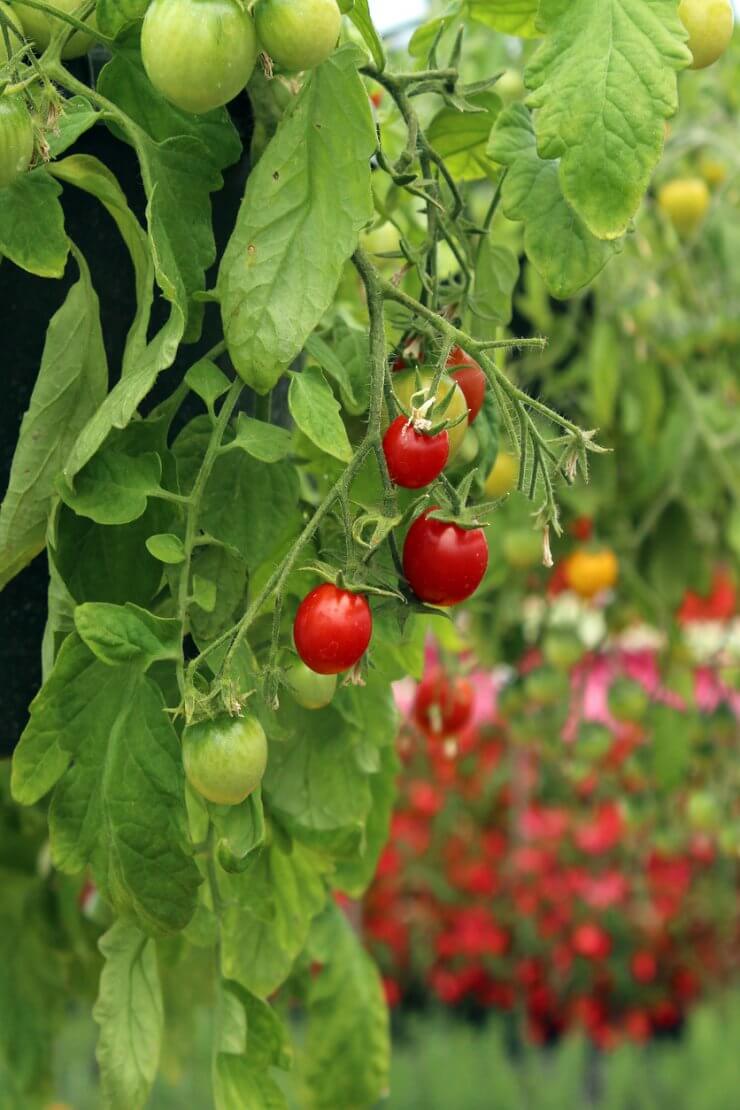 5. Tomatoes
Not (technically) a vegetable, tomatoes make great "vegetables" you can grow in hanging baskets.  Smaller tomato varieties like cherry or grape tomatoes work best in a hanging basket since the tomatoes won't weigh down the plant and fall off prematurely. They also tend to have more vine-like stems that do well hanging over the rim of a hanging basket. Similar to peas, you won't need any supports like tomato cages since gravity keeps tomatoes growing downward. Another trick with hanging tomato plants is using a non-porous container that will retain more moisture than an open-air basket. If you do choose a true basket, you may need to line it with plastic (and include a few drainage holes) to prevent the plant from drying out.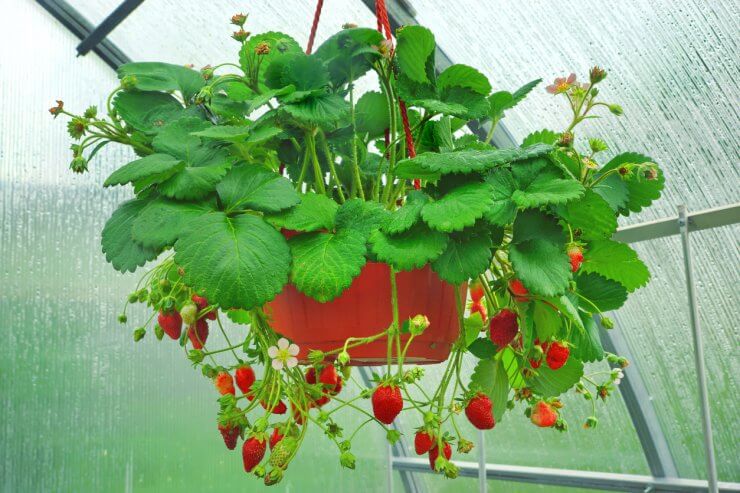 Bonus fruit: Strawberries
I know, I know, strawberries are most definitely not vegetables. But strawberries do so well at growing in hanging baskets that I had to make an exception. The trick with growing strawberries in hanging baskets is to select small berry varieties. This helps prevent runners (shoots sent out from the main plant to form new plants) from stealing nutrients from your strawberries. Some varieties to consider are Tristar, Evie, Albion, and Mara des Bois.  Strawberries love water, so be sure to give your strawberry plant enough space near the rim of the basket so you can water daily. With regular fertilization, you can get two harvests from these hanging plants.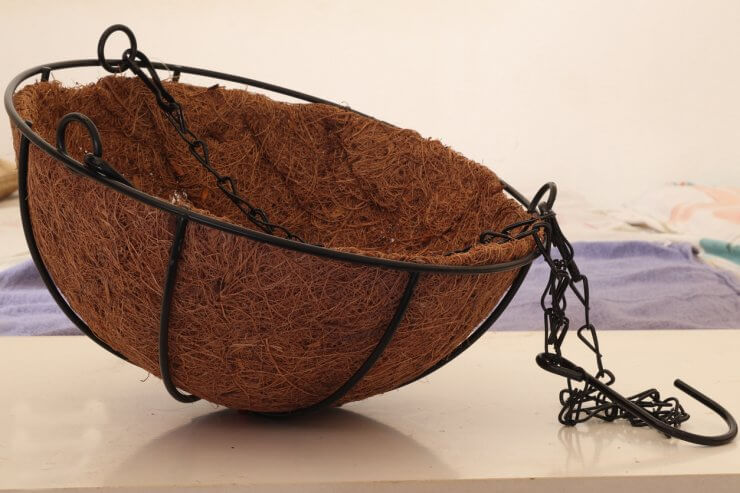 Hanging basket prep tip
The key with any container garden, whether it's a hanging basket or sitting on your porch, is drainage. For hanging baskets, you want to find a delicate balance between keeping soil and potting mix contained and moist, while still allowing for drainage and air to flow freely. I love these hanging basket liners made from coco coir (the fibers and husks from coconuts). You'll want to soak them well before use so they retain moisture.
Do you have any favorite vegetables you can grow in hanging baskets? What veggies do you grow this way? What hanging vegetables do you want to try next? Let me know in the comments!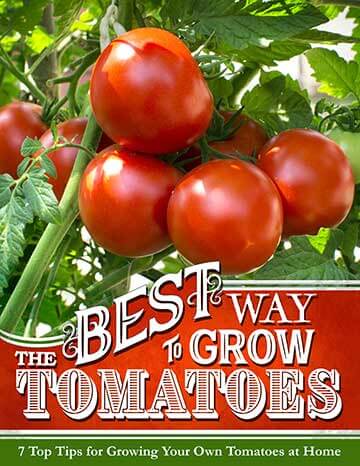 Discover 7 top tips for growing, harvesting, and enjoying tomatoes from your home garden—when you access the FREE guide The Best Way to Grow Tomatoes, right now!