Raspberries are somewhat of a forbidden fruit, in that once you grow them, expect to grow more and more of them every year. That's not so bad if you have several ways to use raspberries. And if you don't?
Raspberries are what you might refer to as a welcome but overwhelming guest. You've likely had these guests in your home. They help you cook and clean up, and they're generally pleasant. But they also have a habit of rearranging your shelves while you're at work and putting the dishes away in the wrong places.
That's the thing with raspberries. Once you have raspberries, you'll have them forever, but they're undoubtedly one of the tastiest invasive berry bushes, that's for sure!
To keep more of those raspberries on your plate and in your home, rather than in the bellies of your local critters, here are a few fun ways to use raspberries.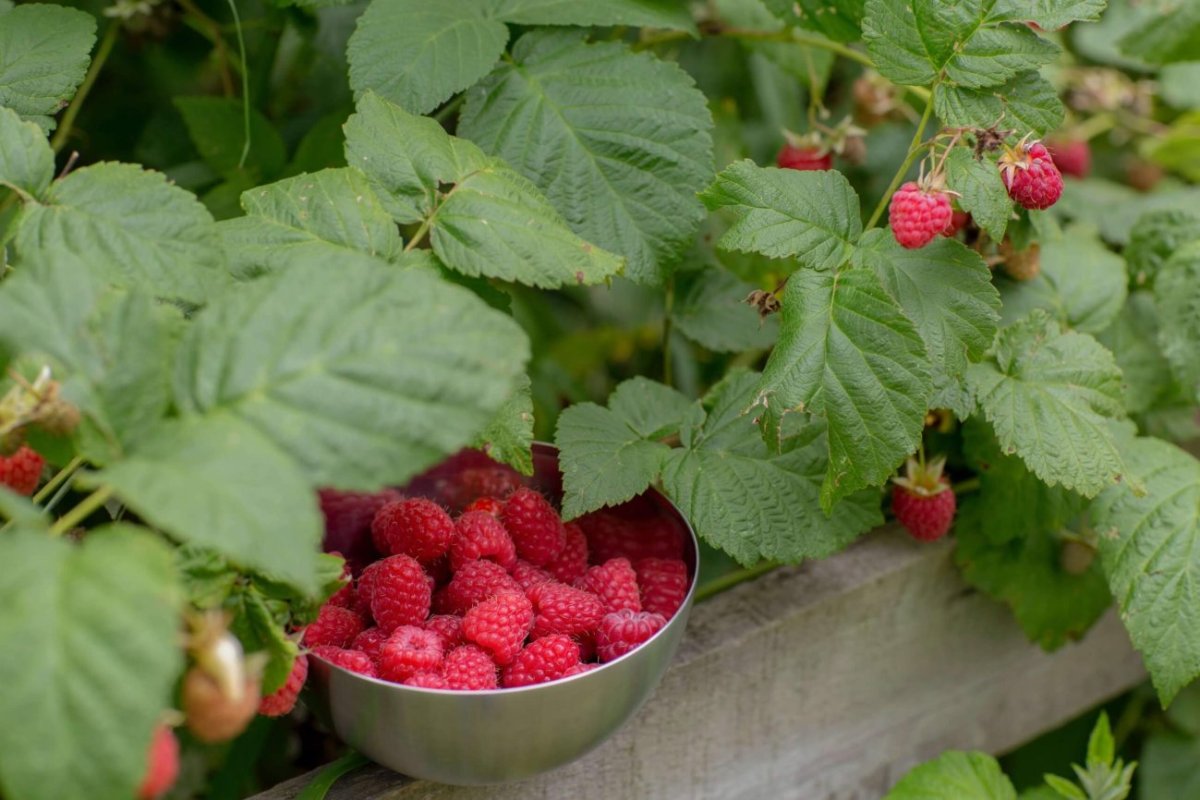 11 fun and tasty ways to use raspberries from your garden
1. Make jam or jelly with them. Raspberries make a great base for homemade jams and jellies thanks to the high amount of pectin in them, so why not turn them into preserves? The sweet-tart flavor makes for a fantastic jam that can be used on everything from toast to ice cream. 
2. Add them to your salads. Raspberries are great for adding a burst of flavor and color to any salad. Try topping your next salad with some raspberries, or mix them in for an extra sweet kick of flavor. Try our Raspberry Goat Cheese Salad.
3. Create a raspberry smoothie. Raspberry smoothies are easy to make and incredibly delicious. Simply blend frozen raspberries with yogurt, milk, and any other desired ingredients until smooth and creamy.
4. Make a raspberry pie. Raspberries make a great filling for tarts or pies—especially when combined with a bit of sugar and some thickener such as cornstarch or tapioca starch.
5. Create a raspberry-infused simple syrup. Making your own simple syrups is a great way to add flavor to any dish or cocktail. To make raspberry simple syrup, combine equal parts sugar and water with some fresh raspberries in a saucepan. Simmer until the raspberries have burst and the liquid has taken on their color and flavor. Strain and store for up to a month in the refrigerator. 
6. Add them to baked goods. Raspberries are great for cakes, muffins, scones, and so much more! Add some fresh or frozen raspberries to your next baking project for added flavor and texture. For example, try our Raspberry Streusel Bars.
7. Create a natural food dye. You can use raspberries to make a natural food dye for frostings, jellies, and other treats. Blend the berries with some water and strain out the liquid until you have a vibrant pink color. 
8. Make raspberry vinaigrette. Raspberries can make an excellent base for homemade salad dressings, especially when combined with some oil, vinegar, and spices. The tartness of the raspberries helps balance out the other flavors in the dressing for a delicious result. Try our Raspberry Vinaigrette recipe.
9. Add them to your yogurt. Raspberries make a great addition to yogurt. Top plain or flavored yogurt with fresh raspberries, and you're good to go! Or add some granola to make it a parfait!
10. Drink raspberry leaf tea. It's not just the raspberries you can use; you can pick the leaves too. Red raspberry leaf tea is a powerful tonic that has been suggested as an effective way to boost fat metabolism and aid in weight loss. To make raspberry tea, simply steep 1 cup of dried raspberry leaves in hot water for 10 minutes. You can also add some fresh raspberries for added flavor.
11. Make raspberry coulis. If you believe everything tastes better with raspberries—and who doesn't?—you'll want this sauce in your recipe repertoire. Raspberry coulis, or sauce, can be poured over chocolate cakes, lemon tarts, ice cream, or pound cake. Try drizzling it over oatmeal, yogurt, baked brie, or other fruits! It keeps in the fridge for about a week and freezes beautifully. When life gives you an abundance of raspberries, make coulis!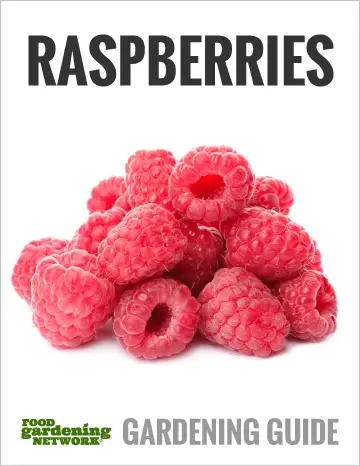 With the right ingredients, there are endless ways to use raspberries in your kitchen! Whether you're making jam, baking a pie, or just adding them to your favorite dishes, raspberries make for an excellent addition. With so many ways to enjoy them, you'll never run out of ideas for ways to use raspberries and take advantage of all that raspberry goodness. Enjoy!
Have you thought about growing raspberries and just don't know where to start or what to expect? Or maybe you're wondering what kind of environment they need to thrive? Be sure to take a look at the Raspberries Rule! Gardening Guide, where you can learn all about growing and caring for this beautiful garden jewel!