Lavender has virtually no calories, no carbs, and negligible fats.
Here is the approximate nutrition information for a tablespoon of lavender buds: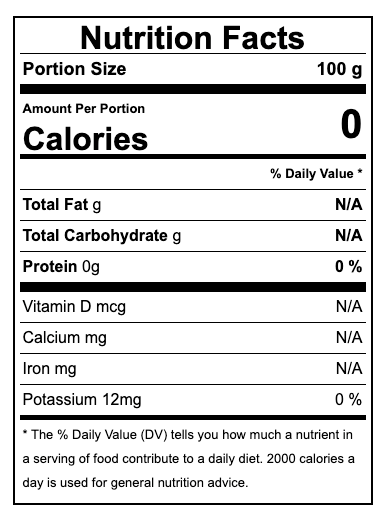 Source: https://www.nutritionvalue.org/Lavender%2C_raw_nutritional_value.html
After consulting dozens of sources, the closest typical nutritional information we were able to find about lavender came from a lavender-chamomile tea. It's a calorie-free food, but it does come with some distinct benefits.
Here are some of the compounds in lavender:
Calcium: Lavender contains calcium, which is important for strong bones.
Iron: Iron helps transport oxygen in your red blood cells. A tablespoon of lavender provides about 20% of the Recommended Dietary Allowances (RDA).
Vitamin A: The vitamin a in lavender contributes to eye health, but only in a minimal way.
Lavender is not high in nutrition, but it is strong on flavor and fragrance. Did you know these nutrition facts about lavender? Please tell us what you think.