Soothing, relaxing, heavenly, and energizing. These are just some of the words that describe the fragrant lavender plant. This drought-tolerant herb is delightful in the kitchen, from a lavender lemonade to lavender flan to cookies and cakes. There's one thing we all want to know, however. Is lavender an annual or perennial?
It's a question that comes up more often than you'd think. So, is lavender an annual or perennial? Depending on where you live, it's an annual. Or a perennial. That confusion may be why we come across that question regularly. 
How can it be both? That depends on things like your USDA hardiness zone, climate, and the variety of lavender. Then there's the question of whether bringing potted lavender indoors for the winter makes it a perennial even where it's usually an annual. 
If you aren't sure what the heck we're talking about here, it's okay. It will all make sense soon.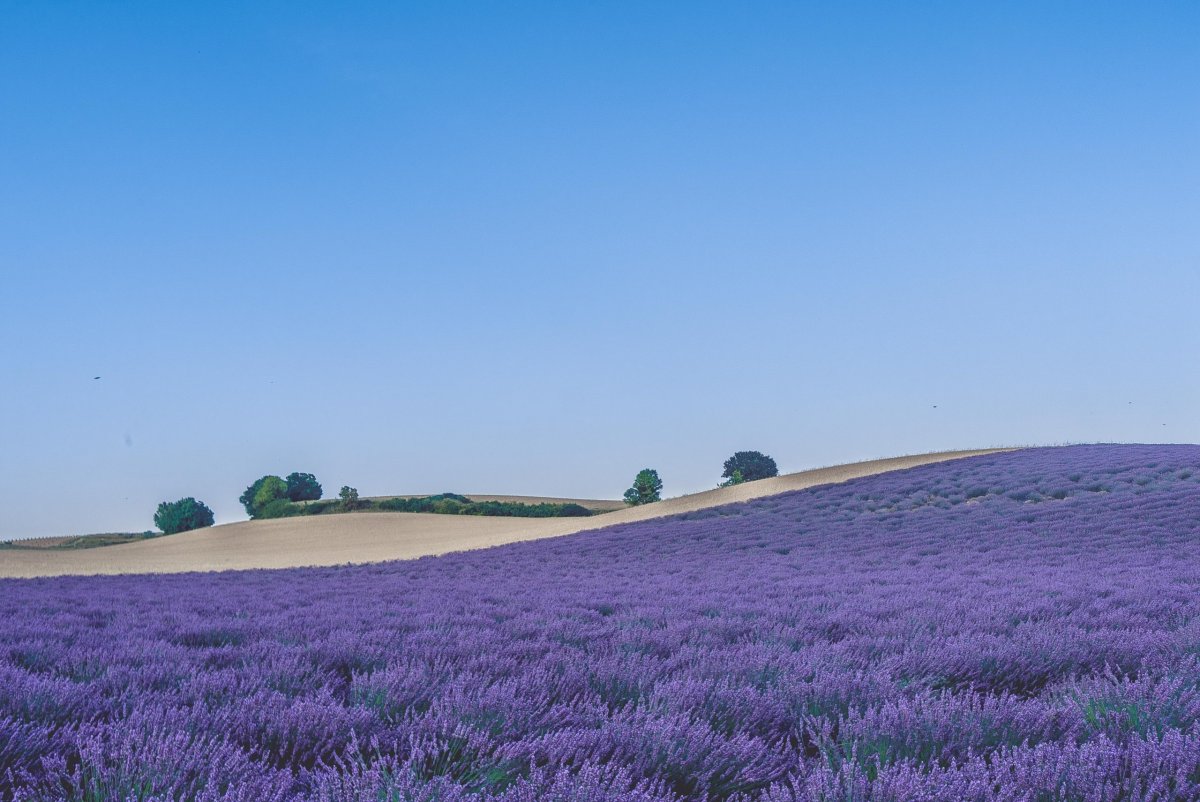 Is lavender an annual or perennial? Let's find out.
Spoiler alert: There's a quick answer to the question. Generally speaking, in zones 6 through 8, lavender is a perennial. Outside of that, it's an annual. 
Here's the more in-depth answer. 
Technically, lavender is a perennial herb. It's about as worry-free as you can ask for, and as long as it has sunshine and decent soil, lavender will come up year after year. Unless.
Lavender is a bit of a backward plant when it comes to winter. In many cases, plants that are generally considered perennials end up as annuals in cold climates. For example, some varieties of tomatoes can be grown as perennials in warm enough climates, while it's an annual in cooler areas. 
Lavender is the opposite. Though many varieties of this cold-hardy herb tolerate various conditions, it does not care for the wet, humid conditions that some areas experience in the summer. The caveat, of course, is that a lot of this depends on the variety of lavender. 
So then, is lavender an annual or perennial? For the most part, it's a perennial as far south as USDA zones 8. Unless. (Yes, there's another "unless" here.)
Lavender is quite cold-hardy to a point. For zones 6 and higher, it's a perennial. Anecdotal evidence suggests some varieties, such as Hidcote Lavender, can survive temperatures as low as 20 degrees Fahrenheit below zero (-29 Celcius). 
Let's step outside of zones 6-8, though, because some varieties are perennials even in higher and lower zones.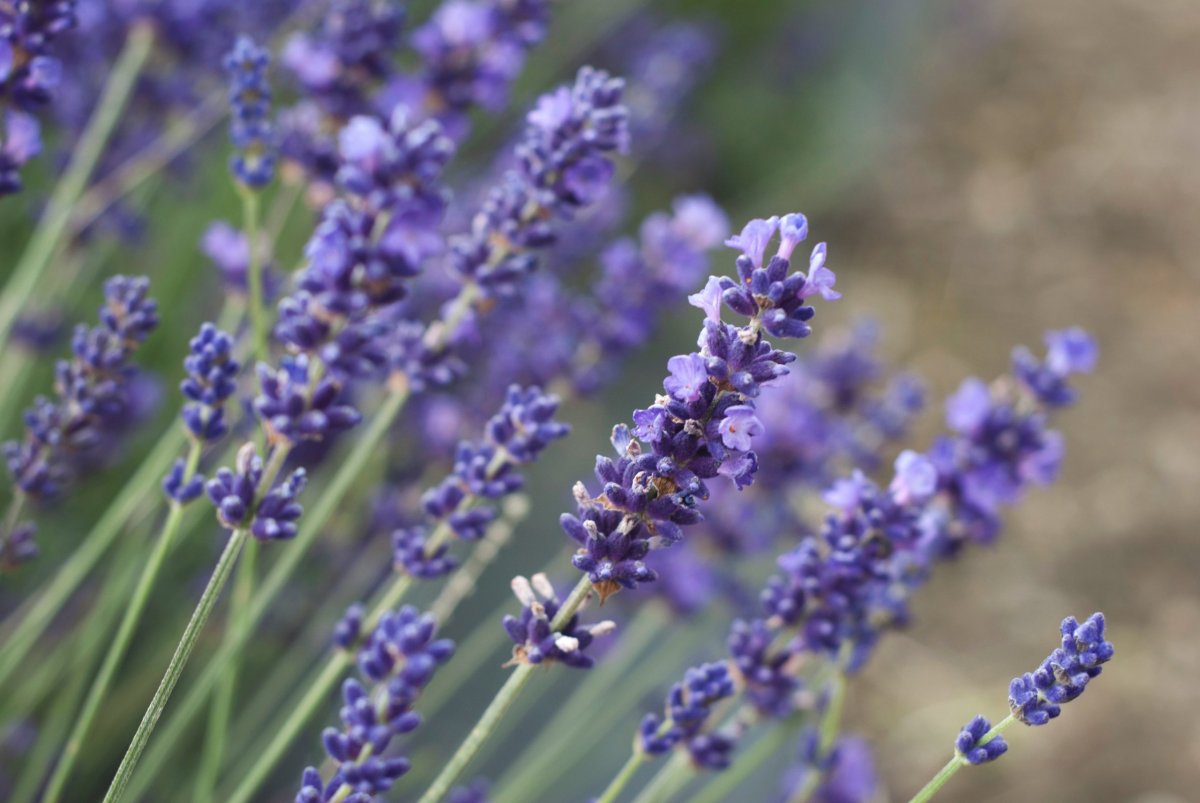 Growing lavender as a perennial in other zones
In addition to Hidcote Lavender, some other varieties grow well outside the typical zones. 
Munstead Lavender. This variety of lavender thrives in zones 5-9. It also grows well in containers, which we'll get to below. Oh! It's also good for baking!
Silver Anouk Spanish Lavender. This variety is ideal for hot climates. This variety grows in zones 6-10 and will reach a little over two feet high. 
Ghostly Princess Spanish Lavender. Here's another variety of lavender suited for hot climates. In zones 8-10, the compact Ghostly Princess Lavender will grow to about 30-inches tall and produce stunning purple-pink flowers.
Betty's Blue Lavender. Happy in zones 5-9, Betty's Blue Lavender has deep violet-blue flowers on tall stems. It also has a milder flavor profile than many other varieties, making it perfect for use in desserts and beverages.
Phenomenal Lavender. Is this the best name ever for a variety of lavender? It might be if you live in the northern areas of zone 5 or even in zone 4. Depending on where you look, this variety will grow well in zones 5-9, though some retailers say zones 4-8. What is for sure, however, is that this hybrid variety was bred to tolerate heat and humidity, be resistant to several diseases, and be deer and rabbit resistant. 
SuperBlue PPAF Lavender. This variety grows in zones 4-9 and, like the Phenomenal Lavender, is tolerant of heat and humidity. At only a foot tall, this variety is ideal for containers. 
Now back to the question. Is lavender an annual or perennial if it's in a container? I suppose that's really up to you since there's no "official" answer. I'm going with perennial, though. 
Why? Since lavender is a perennial in many zones and since you can move your containers indoors when it gets too cold or too wet out, then this lovely, beautiful herb could live for years. Be sure to move it outside in warm weather, though. Lavender LOVES sunshine. 
Are you ready to find out more about growing lavender? Take a look at Lovely Lavender: The Complete Guide to Growing, Harvesting, and Enjoying Lavender. This gardening guide includes information about the history of this perennial woody herb, different types of lavender, and how to grow lavender, complete with what kind of soil and how much water and sunlight lavender needs. You'll also get profiles of several popular varieties of lavender, plus several delicious recipes that highlight lavender. Open up the gardening guide today and start growing!