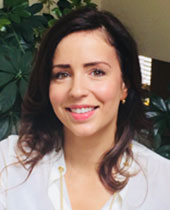 January! That month of all months for gardeners! Okay, that might be a stretch. Still, this is the time when many of us may be working on some of our indoor gardening tasks, starting to think about our spring gardens, or wondering if our compost pile needs more eggshells and onion skins. 
It is true that unless you're in some of the warmer planting zones, this isn't the time to sow seeds or layout your drip irrigation system. But we can still cozy up with a seed catalog or some favorite winter squash recipes and dream. 
I know I've been thinking about what I might grow this year. I tried some new varieties of tomatoes last year and Pink Brandywines are definitely staying in the rotation. That's one thing I love about gardening; for a few dollars, we can try all sorts of new varieties or even new vegetables that may be expensive or hard to find otherwise. 
One thing is for sure, I love the way "How to Plant a Food Garden According to Your Palate" helped me think beyond what might grow well in my garden. It even goes beyond what vegetables I might enjoy and got me thinking about recipes and menus. I suppose you could say it's like reverse engineering, only for a garden. 
Be sure to check it out in this edition of Food Gardening Magazine. And don't miss the homemade salad dressing recipes! If you have an indoor greens garden, these recipes give you some tasty ways to serve them. Here's a closer look at some of what you can expect in this issue:
Food Gardening with Amanda articles—Amanda MacArthur is one fabulous food gardener! She takes gardening seriously, makes it fun, and delivers some great content—including companion videos to show you, not just tell you, exactly what to do. Check out these four helpful articles, with videos, from Amanda this month:
And this issue of Food Gardening Magazine includes details on our three featured foods this month—concurrently with publishing this issue of our magazine, we're publishing and updating three gardening guides on bell peppers, lemons, and everyone's favorite herb for tea, chamomile. As a premium member of Food Gardening Network, you get full access to the magazine and these gardening guides:
I've read all three gardening guides, and I learned so many things about these three plants. Consider some of these tidbits that I discovered while reading these gardening guides, to get you thinking about what you might want to plant this year.
Bell peppers, for example, come in a rainbow of colors, from the familiar red and green to colors ranging from glowing orange, delicate white, smooth chocolate, soft lilac, and more. They're not just another pretty garden face, though. Did you know that bell peppers have anywhere from double to quadruple the amount of vitamin C as an orange? They may also help keep your eyes healthy. 
Our next gardening guide features chamomile, which has its own share of health benefits. Sixteenth and 17th-century European doctors praised the plant for helping to reduce fevers and researchers have found ancient Egyptian records noting the medicinal properties of chamomile. In the Middle Ages, people used chamomile to treat asthma, colic, fever, inflammation, nausea, anxiety, skin diseases, and even cancer. And while I'm not keen on some of the more interesting medical treatments from the Middle Ages, studies in recent years have validated many of the folk remedy uses of chamomile. 
Then we have lemons, which are renowned for their nutritional properties, as well as their thirst-quenching capabilities. This little powerhouse also has a number of household uses, too. They can help clean your dishwasher, polish your furniture, and along with some vinegar and water, make the perfect household all-purpose cleaner. And did I mention that you can actually grow lemons indoors? Pretty cool, yes?
To help guide you about these three foods and our gardening guides, you'll find in this edition of Food Gardening Magazine Gardening Guide Close-Ups that focus on bell peppers, chamomile, and lemons—these in-depth articles give you valuable tips and advice about these three foods, and you'll have instant access to the premium gardening guides themselves, too. Be first to read these Gardening Guide Close-Ups, to get a head start on how to grow these foods:
"When to Pick Bell Peppers":

We'll take a look at this beautiful fruit, discovering how to grow bell peppers, where to plant them, and when to pick them. And if you haven't grown bell peppers before, you're in for a colorful treat. 

"How to Harvest Chamomile and Dry it for Tea":

A cup of this herbal brew with just a touch of honey is the perfect way to end an evening and head off to bed. And there's nothing like freshly harvested and dried flowers to make the best cup ever.

"Growing Lemons Indoors":

It's true that lemon trees thrive when planted in the ground in USDA Plant Hardiness Zones 8 to 11; but they do quite well as container trees in zones 4 to 11—just bring them in before temperatures drop and make sure you place them in a warm, sunny, draft-free spot for the winter. 
And then there are the recipes you'll find in the three gardening guides—here are three of my favorites that are tasty, unique, and easy to make:
Classic Stuffed Bell Peppers

—

Some dishes never go out of style, and classic stuffed bell peppers are on my top 10 list. It's such an easy way to showcase my hefty harvest of bell peppers—even the purple peppers! A bell pepper makes the perfect container for whatever hearty and delicious filling you want to add.

Vanilla Chamomile Marshmallows

—

If you've not had the pleasure of making s'mores with these delightful marshmallows, you need this recipe in your life. It's a subtle but oh-so-wonderful way to turn your already yummy s'mores into a gourmet fire pit experience.

 

Lemon Meringue Bars

—

All your favorite parts of a lemon meringue pie without the potential pitfalls of pie baking. Plus the buttery shortbread crust is a treat on its own!
I hope you enjoy the January issue of Food Gardening Magazine as much as we've enjoyed putting it together. We're so happy to have you here, sharing the love (and sometimes frustrations) of gardening and fresh herbs, fruits, and vegetables.
Happy gardening—and happy eating!


Kim Mateus
Editor & Publisher
P.S. Please enjoy this issue of Food Gardening Magazine, and let me know what you think about it by commenting below with your feedback! Your input is valuable to us and can help us make improvements.