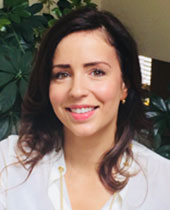 Did you know that the song Summertime has been recorded over 25,000 times? Billie Holiday recorded it in 1936, one year after its debut in the opera Porgy and Bess. Since then, everyone from Ella Fitzgerald to Janis Joplin to Willie Nelson and even ska-punk band Sublime (a fave of mine) has taken this song into the recording studio. That's right, this opera aria quickly turned into a jazz standard, a blues standard, and a staple of open mic nights. It's the most-covered song in the history of recorded music.
It makes sense, too. The song just feels like a lazy summer afternoon. It's slow, languid, and even a little humid. Granted, a few things have changed since the song was written. But not everything!
The first official day of summer is still June 21. There's still nothing like a day at the beach or the lake or the river. You can still only make a perfect homemade strawberry rhubarb for a few weeks while strawberries are in season. And we can still appreciate the magic of putting a tiny little seed into the ground and watching it grow into a plant that gives us tomatoes, cucumbers, squash, peas, and all your favorite homegrown veggies.
And that's exactly what the June 2021 issue of Food Gardening Magazine is about.
In this edition of Food Gardening Magazine, you'll discover lots of valuable and helpful content and advice, with some of my favorites including:
Gardening with Amanda articles—Amanda MacArthur is one fabulous food gardener! She takes gardening seriously, makes it fun, and delivers some great content—including companion videos to show you, not just tell you, exactly what to do. Check out these three helpful articles, with videos, from Amanda this month:
And this issue of Food Gardening Magazine includes details on our three featured foods this month—concurrently with publishing this issue of our magazine, we're publishing three brand-new gardening guides on lemons, okra, and wheat. As a premium member of Food Gardening Network, you get full access to the magazine and these gardening guides:
I've read all three new gardening guides, and I learned so many things about lemons, okra, and wheat. Consider some of these tidbits that I discovered while reading these gardening guides, to get you thinking about what you might want to plant this year.
Did you know that lemons are perfectly happy and productive growing indoors right alongside your houseplants? And it might come as a surprise to those of us more familiar with pine and cedar trees, but the lemon tree is also an evergreen! It's ever-popular, too. There are lemon festivals all over the world, from small towns in California to the French Riviera. And in case you're wondering where lemons originated, there is some fossil evidence that places citrus trees in China around 8 million years ago! You really do need to read the history of lemons; it's fascinating!
Of course, okra is fascinating, too. The plant can grow almost anywhere and some varieties can reach up to 8 feet tall! It's probably best known as a main ingredient in gumbo, but it's a truly versatile fruit. Okra pickles, okra chips or a slightly tangy okra quinoa bowl? Yup, those recipes are all here, along with a couple of classics.
Don't miss the wheat gardening guide, either. Did you know that wheat is one of the oldest domesticated crops in the world, it grows on every continent except Antarctica, and there are around 25,000 varieties of this plant? What's interesting, though, is that even though we usually think about wheat as a commercial crop, you can grow it at home! In fact, we might owe our homes to wheat, in a roundabout way. Some historians think that growing wheat as a crop may have helped people form communities. That's one cool crop!
To help guide you about these three foods and our gardening guides, you'll find in this edition of Food Gardening Magazine Gardening Guide Close-Ups that focus on lemons, okra, and wheat—these in-depth articles give you valuable tips and advice about these three foods, and you'll have instant access to the premium gardening guides themselves, too. Be first to read these Gardening Guide Close-Ups, to get a head start on how to grow these foods:
And then there are the recipes you'll find in the three gardening guides—here are three of my favorites that are tasty, unique, and easy to make:
Now that summer is arriving, we can really enjoy our gardens. Those early season vegetables are coming in and it won't be long before gardens everywhere are abundant with the tastes of summer. So who's ready to join me in the garden? It's summertime, and the livin' is easy!
Happy gardening—and happy eating!


Kim Mateus
Editor & Publisher
P.S. Please enjoy this issue of Food Gardening Magazine, and let me know what you think about it by commenting below with your feedback! Your input is valuable to us and can help us make improvements.