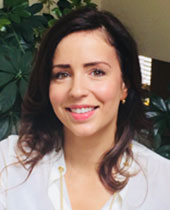 If there's any month that feels like summer, it has to be July. The sun is high in the sky, the swimming holes and beaches are busy and the water is perfect, and the aroma of home-cooked meals drifts from open kitchen windows. Walk around your neighborhood and you can hear the sounds of friends enjoying a backyard drink together. In the country, there's a stillness that only seems to come underneath a bright summer sun. Dusty roads lay quiet and a glass bottle of root beer straight from the cooler is the perfect accompaniment to a lazy afternoon.
Best of all, though, are the gardens. Those seeds we planted a little while back are filling plots with foliage and fruit. The basil is full and bushy. Our tomatoes are reaching for those blue skies. The bees are buzzing around the lavender and squash blossoms. And in case you're feeling like getting your hands into the earth, there's still a lot you can plant this month.
And even if you can't get all your favorite veggies in the garden, you can still enjoy them in some of the fabulous recipes you'll find here. I admit I'm quite looking forward to a warm Gooseberry Pie right out of the oven! Or maybe a dinner of Salmon with Lemon and Dill on the patio with a glass of iced tea. Maybe even both! Sounds like a nice night to me.
In this edition of Food Gardening Magazine, you'll discover lots of valuable and helpful content and advice, with some of my favorites including:
Gardening with Amanda articles—Amanda MacArthur is one fabulous food gardener! She takes gardening seriously, makes it fun, and delivers some great content—including companion videos to show you, not just tell you, exactly what to do. Check out these three helpful articles, with videos, from Amanda this month:
And this issue of Food Gardening Magazine includes details on our three featured foods this month—concurrently with publishing this issue of our magazine, we're publishing three brand-new gardening guides on dill, gooseberries, and green beans. As a premium member of Food Gardening Network, you get full access to the magazine and these gardening guides:
I've read all three new gardening guides, and I learned so many things about dill, gooseberries, and green beans. Consider some of these tidbits that I discovered while reading these gardening guides, to get you thinking about what you might want to plant this year.
Did you know that every part of the dill plant is edible? It's also popular almost everywhere and even everywhen (if that's not a word, it should be). Ancient Egyptian medical texts mention dill, while the Romans and Greeks prized the plant as a good luck symbol. It's been used to soothe upset stomachs, freshen breath, and the Puritans and Quakers gave dill seeds to children to suppress their appetites during lengthy church services. 
As for gooseberries, I have to admit, I wasn't all that familiar with them until recently. The thorny gooseberry bush will grow along a wall or trellis, and produce little round berries that range in flavor from sweet to tart. They're hardy, too; the gooseberry bush can grow almost as far north as the Arctic Circle and can survive temperatures down to 40 degrees below zero. So why aren't they growing in every yard? There was a federal ban on gooseberry plants until 1966, and it's still illegal in some states to grow or even possess the plant. I could tell you why, but it would be more fun to read it in the Gooseberry Gardening Guide.
And green beans? They may not have the intrigue of gooseberries, but they're no less interesting, especially if you include that encounter with the giant and a wily character named Jack. Nor are green beans always green; they can be yellow, red, purple, or variegated. They're also wonderfully versatile in the kitchen. You can freeze them, can them, pickle them, steam them, boil them, bake them…. If you want green beans, there's a recipe for you. Plus, green beans are team players in the garden, adding nitrogen to the soil so other plants can absorb it.
To help guide you about these three foods and our gardening guides, you'll find in this edition of Food Gardening Magazine Gardening Guide Close-Ups that focus on dill, gooseberries, and green beans—these in-depth articles give you valuable tips and advice about these three foods, and you'll have instant access to the premium gardening guides themselves, too. Be first to read these Gardening Guide Close-Ups, to get a head start on how to grow these foods:
"12 Uses for Dill You Grow at Home"

: Dill is a miracle herb. It's a breeze to grow, it attracts butterflies and honeybees, it's a superstar in the kitchen, and it has medicinal properties! Read all about it in this article. 

"5 Things To Know Before You Start Growing Gooseberries": Want to know something cool? You can actually harvest your gooseberries before they're ripe. But should you grow your own? If you don't mind weeding, they can grow just about anywhere. There is one very important thing you'll need to check on before you move forward, though. Get all the details now in this article.

"

Pole Beans vs. Bush Beans: Which are Better to Grow?

"

: Aside from the fact that any beans are good to grow, there are some things to think about, like your space and whether or not you want a big harvest all at once or an easy-does-it gradual harvest. Get the details in this article.
And then there are the recipes you'll find in the three gardening guides—here are three of my favorites that are tasty, unique, and easy to make:
Gooseberry Fool

—I will forever be thankful to our editors for introducing this recipe to me. It's cool, sweet, and creamy thanks to the classic magic of matching berries and cream. Just four ingredients and you've got a great dessert!

Herbal Dill Lemonade

—Dill goes well with a lot of dishes, but it adds an invigorating, thirst-quenching element to the ultimate summer drink: lemonade. There are some unexpected twists and turns in the recipe, too. Is it the best lemonade you'll ever have? It just may be.

Traditional Italian Green Beans

—Green beans can go a long way in the kitchen, but sometimes those simple, classic recipes are just what you need. No fancy ingredients. No special tools or techniques. Just straightforward cooking. Add a glass of wine and a little European folk music and you've got dinner!
I hope your garden is treating you well and giving you the joy and happiness that you deserve. As our plants begin to grow and flourish, be sure to save some time to feel the soil when you weed, smell the herbs when you walk by, and appreciate your hard work.
Happy gardening—and happy eating!


Kim Mateus
Editor & Publisher
P.S. Please enjoy this issue of Food Gardening Magazine, and let me know what you think about it by commenting below with your feedback! Your input is valuable to us and can help us make improvements.