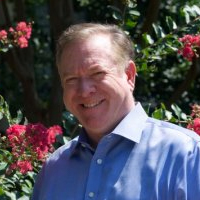 Welcome to the April edition of Food Gardening Magazine!
A few days ago, I went on an adventure to the beach. Now, the water is still pretty cold here in New England, so I didn't go swimming. But I did have a chance to walk along the shore for a bit and enjoy the sound of the waves doing what they've done for ages. Rocks tumbled, sand shifted, seagulls hovered, and a few herons dove into the water for a lunch of fresh fish.
It was a nice reminder that nature continues in cycles. Sometimes those are short cycles, like the waters of the Atlantic Ocean moving in and out across the sand as the tide shifts throughout the day. Other cycles are longer. I'm thinking here of the garden and the cycle of seed to seedling to a mature plant that produces fruit and creates seeds of its own.
Then there are perennials—those plants that come back year after year, giving us so much and asking so little of us. That's the overarching theme in the April 2023 edition of Food Gardening Magazine.
You'll find feature articles that highlight fruits and vegetables that provide harvest after harvest, as well as some fun projects that teach us about regrowth, showing that nature continues to provide when we do our part. One of my favorite sections also features a popular spring perennial vegetable, though in this case, it's on the grill!
Here's a look at what we have planted in this edition of Food Gardening Magazine.
Food Gardening with Amanda articles—Food Gardening Network's Senior Editor and Producer Amanda MacArthur is one fabulous food gardener! She takes gardening seriously, makes it fun, and delivers some great content—including companion videos to show you, not just tell you, exactly what to do. Check out these five helpful articles from Amanda this month:
5 Things to Plant in April: These five fruits and vegetables thrive in cooler temperatures, and need to establish themselves well before summer in order to flourish.
How to Create an Edible Perennial Garden: What's better than a lush garden with an abundant harvest of delicious fruits and vegetables? How about a garden that you only have to plant once to get years of abundance? Artichokes, asparagus, rhubarb, lavender, chives, and blueberries are just the beginning.
Regrowing Green Onions, Carrot Greens, and Celery in Water: Depending on how much space you want to devote to this effort, you could grow a decent bounty of greens for soups and stocks with your veggie scraps. It's not very fast, but it's a lot of fun!
Grilled Rosemary Asparagus with Candied Garlic Kumquats: I don't know what to say about this that you can't guess from the name of the recipe. Sweet, tender asparagus, lightly grilled and seasoned with rosemary, along with the citrus splash of kumquats … life is good!
Four Years in a Homegrown Asparagus Garden: This article comes from our sister publication, GreenPrints Magazine. In it, writer Carla June Ginter takes us on a hilarious journey through her FOUR years from planting to harvesting asparagus: "Delayed gratification is what asparagus is all about. If that sounds daunting, let me lay out a path for you—a path I traveled."
And this issue of Food Gardening Magazine includes details on three featured foods this month—concurrently with publishing this issue of our magazine, we're also publishing and updating three gardening guides on sunflowers, lettuce, and peas. As a premium member of Food Gardening Network, you get full access to the magazine and these gardening guides:
Sunflowers: Sunflowers aren't just another pretty face in the garden. Yes, these eye-catching plants can grow up to 15 feet tall, and some can have blooms a foot across! The gorgeous contrasting colors of yellow and black, or deep burgundy with dark cocoa centers, certainly make a statement. But these flowers can make great garden companions for some plants (though not all), they're very attractive to pollinators, and while sunflower seeds are a popular snack, many parts of the flower can find their way onto your dinner plate. Find out more about growing this delightful garden giant in our Super Sunflower Gardening Guide!
Lettuce: Did you know astronauts have grown lettuce in space? I'd say that makes it a pretty safe bet that you can grow lettuce here on earth if you want, no matter how much you might think you don't have a green thumb! Find out how to grow this cool-weather crop in the Leafy Lettuce Gardening Guide!
Peas: When winter lingers and you're longing to start your garden, it's peas to the rescue! You can direct sow this cold-weather crop as soon as the ground can be worked and reaches 45 degrees F. Find out more in The Easy Peasy Guide to Growing Pea Plants!
Here are some interesting tidbits about the foods you'll find in these gardening guides to get you thinking about what you might want to plant in your garden.
If you examine a sunflower head after you've rubbed off all the little disc flowers, you'll notice that the seeds have grown in spirals out from the center, going both clockwise and counterclockwise. If you count the spirals in each direction, you are likely to find that the numbers are part of the Fibonacci sequence—a mathematical sequence in which each subsequent number is the sum of the two numbers before it. This sequence (1, 2, 3, 5, 8, 13, 21, 33, etc.) is evident throughout nature.
Did you ever think about the origins of enjoying a fresh salad before a meal? In ancient Greece, salad was considered medicinal, and served at the beginning of meals to aid digestion. Not much has changed over the millennia!
Peas have a fascinating history. The earliest archaeological finds of peas date from the late Neolithic era of current Greece, Syria, Turkey, and Jordan. Peas have been found in excavations in Switzerland dating back to the Bronze Age and in an Egyptian tomb in Thebes. People have enjoyed this garden candy for thousands of years!
In this edition of Food Gardening Magazine, you'll find Gardening Guide Close-Ups that focus on sunflowers, lettuce, and peas to help get you started with these three foods and our gardening guides. These articles give you valuable tips and advice about these three foods, and you'll have instant access to the premium gardening guides themselves, too. Be first to read these Gardening Guide Close-Ups and get a head start on how to grow and use these foods:
The 9 Best Sunflowers to Grow This Season: Having a colorful sunflower garden is a great way to bring beauty and life into your outdoor space, and most parts of the plant are edible—not just the seeds! Of course, it all begins with finding the best sunflowers to grow for your particular garden.
How to Keep Lettuce Tip Burn Away from Your Garden: While leaves with tip burn aren't harmful to eat, one of the big problems comes from secondary issues such as rot. Fortunately, there are ways to prevent brown edges from showing up on your lettuce crops.
Why Are My Pea Plants Turning Yellow?: Yellowing plant leaves could be from something as simple as not enough water, or it could be the dreaded root rot! Here are four common reasons your pea plants are turning yellow, and what to do about it.
And then there are the recipes you'll find in the three gardening guides! Here are some of my favorites that are tasty, unique, and easy to make:
Sunflower Seed Crusted Chicken: This Sunflower Seed Crusted Chicken Recipe is a delicious and easy way to dress up your chicken dinner, and you can use any combination of seeds to experiment with!
Grilled Garden Romaine: There's no need to limit your Romaine lettuce to Caesar salads! Cut it half, brush it with some olive oil, and toss it on the grill. You'll be amazed and surprised at how tasty this dish is!
Lemon Garlic Shrimp with Peas and Artichokes: Not only is this combination of lemon garlic shrimp with peas and artichokes a feast for the eyes, but you get to indulge in the flavors of southern Europe without having to leave the comforts of your home!
I hope you enjoy the April 2023 issue of Food Gardening Magazine as much as we've enjoyed putting it together. We're so happy to have you here! Now let's head out to the garden!
Happy harvesting—and happy eating!


Bill Dugan
Editor & Publisher
P.S. Please enjoy this issue of Food Gardening Magazine, and let me know what you think about it by commenting below with your feedback! Your input is valuable to us and can help us make improvements.