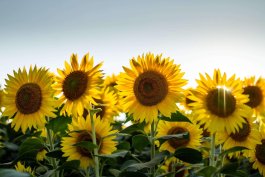 Having a colorful sunflower garden is a great way to bring beauty and life into your outdoor space, and most parts of the plant are edible, not just the seeds! Of course, it all begins with finding the best sunflowers to grow for your particular garden.
We know some sunflowers can grow quite tall–up to 15 feet in some varieties! There are shorter and dwarf varieties available, as well. Some sunflowers are acclimated to drier conditions and others are fast growers. One particular variety is ideal for snackers, as the seeds are known for being easy to get to.
Given the variety of sunflowers available, there's a good chance one or several can meet your garden requirements, not to mention your culinary cravings. For that matter, did you know that the seeds are not the only edible part of the sunflower?
Not only can you indulge in the delightful taste of sunflower seeds, but also treat yourself to the velvety petals from mature blooms. Moreover, both green sprouts and full-grown leaves are edible! Sunflower sprouts offer a light flavor, while older leaves may be slightly tougher with a hint of fiber.
Of course, sunflower seeds are great too. They're tasty and nutritious, and can be roasted, shelled, and turned into sunflower butter.
Beyond dining on sunflowers, you can create an eye-catching display of tall and short varieties of sunflowers in different colors, shapes, and sizes!
Imagine this sunflower garden design: On one side of a fence, inside your yard, you host varieties of tall sunflowers. On the outside, facing the street or neighbors, you plant shorter dwarf or bush varieties. That's what we're talking about today. Here are a few options for designing an edible sunflower garden with curb appeal. Let's take a look at some of the best sunflowers to grow this season!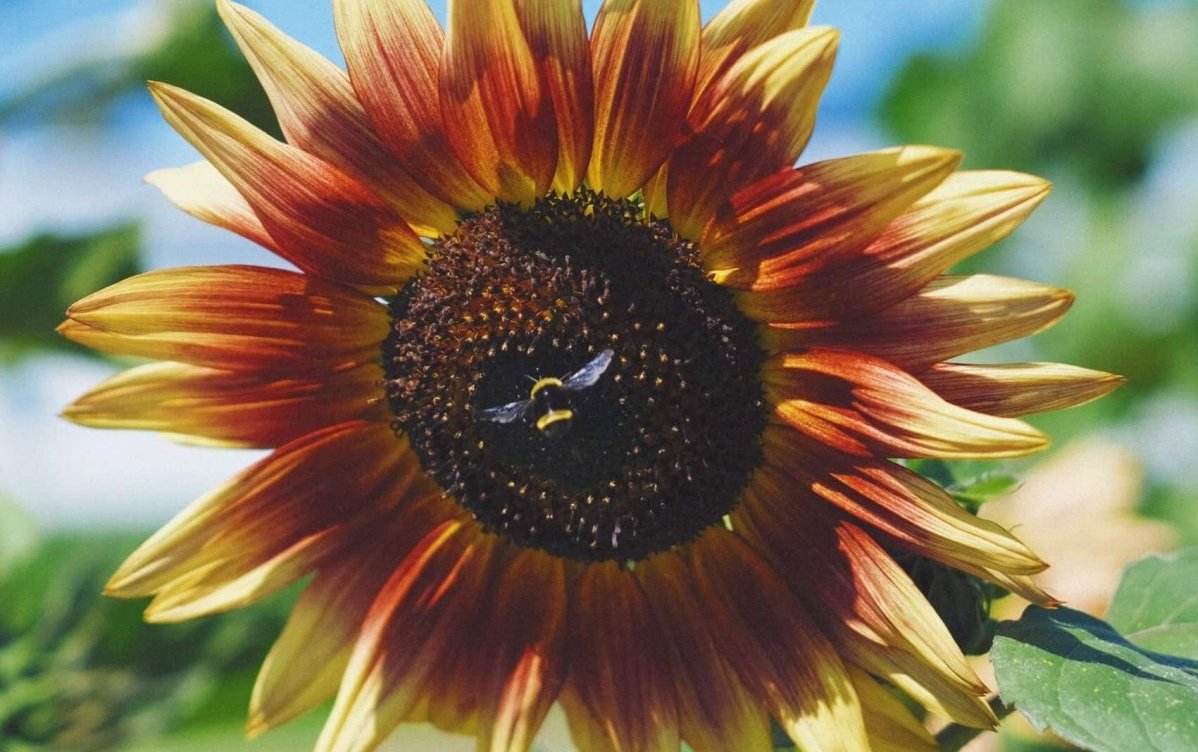 Discover the 9 best sunflowers to grow for any garden
Tall sunflower varieties
1. Skyscraper sunflowers: At 12 feet tall, this is one of the larger sunflower varieties. Skyscraper sunflowers produce bright yellow flowers that are large and wide. Because of their height and large flowerheads, Skyscraper sunflowers sometimes need to be staked. They are great for growing near a fence or garage.
2. Sunforest Mix sunflowers: This variety grows 10 to 15 feet tall, and blooms are 1 foot across. They also grow very quickly.
3. American Giant sunflowers: Truly a giant, this variety of sunflower grows 8 to 15 feet tall. While American Giant sunflowers are mega-tall with mega-sized flower heads, the sturdy stems keep these sunflowers from toppling during summer storms. And they grow very fast.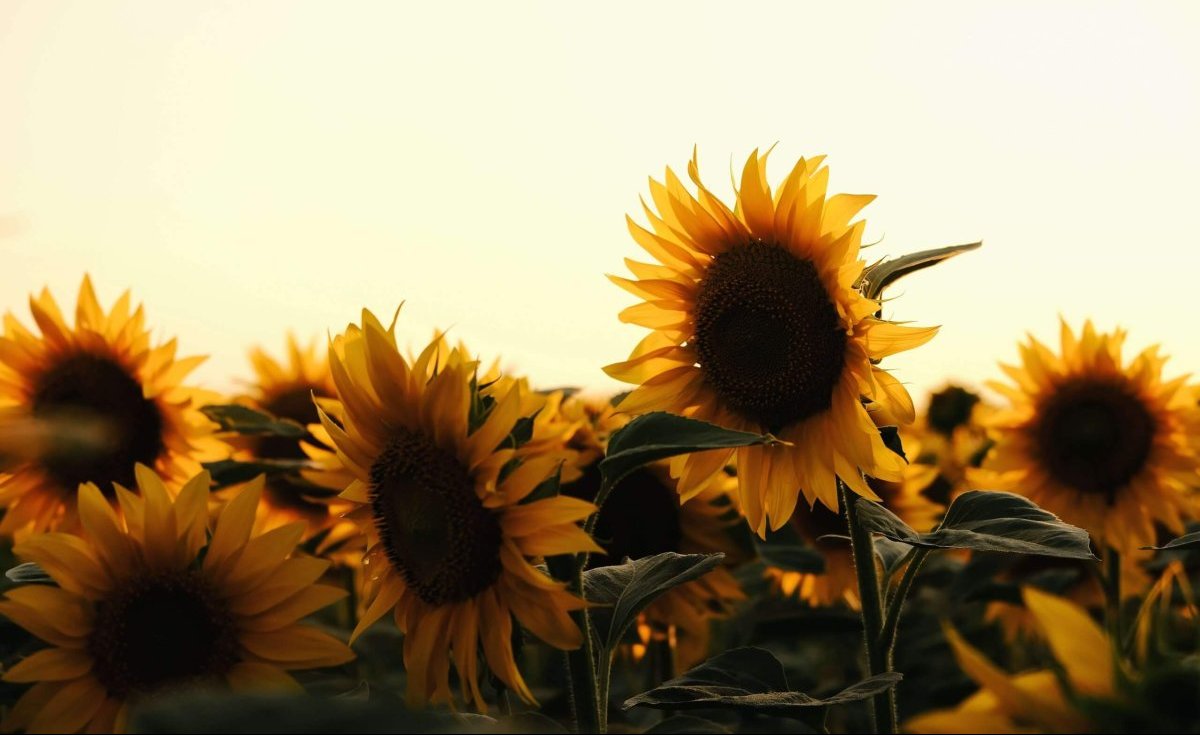 Mid-sized / semi-dwarf varieties
4. Moulin Rouge sunflowers: This variety grows from 5 to 7 feet tall and produces 4- to 6-inch-wide flowers, but stems may need support. Moulin Rouge sunflowers have single, deep burgundy-red flowers with dark-cocoa centers. Gorgeous!
5. Royal Hybrid sunflowers: Mid-height at 7 feet, these flowers boast 8-inch blooms and yield an incredibly high seed count.
6. Super Snack Mix sunflowers: Boasting a single magnificent 10-inch bloom on a short 5-foot tall plant, this variety of sunflower is renowned for its easy-to-crack-open seeds. Besides, it's called Super Snack Mix, which might be the most descriptive sunflower name around! If you're looking for the best sunflowers to grow specifically for sunflower seeds, be sure to check out this variety.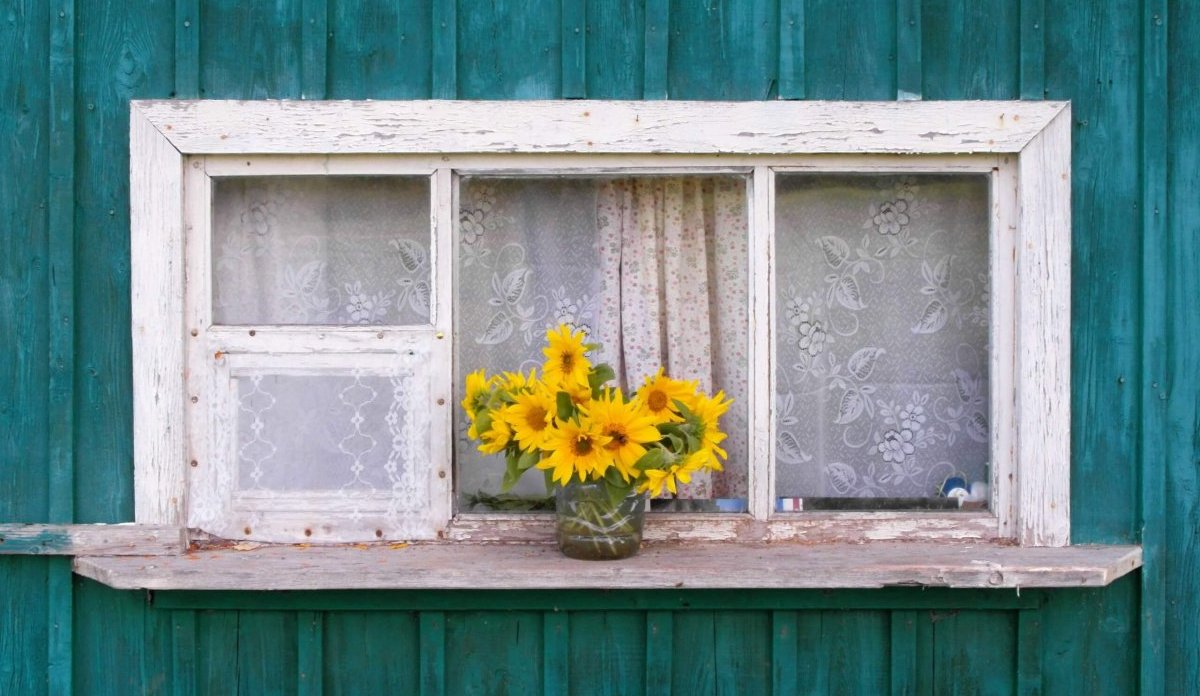 Short / dwarf varieties
7. Teddy Bear sunflowers: For a change in texture, Teddy Bear sunflowers are a dwarf variety that can be started indoors four to six weeks before the last frost. These sunflowers are very unique with a petal display that is distinctive and fluffy like a teddy bear! Makes for great flowers in a dramatic arrangement, and yes, they're edible—you can use the petals in salads or to decorate cakes! This long-blooming variety will bring you great joy into the fall.
8. Little Becka sunflowers: These copper-colored sunflowers grow 2 to 3 feet tall. With their large and pollenless copper-red flowers, Little Becka sunflowers give your garden a bold-color look with yellow halos and dark hearts. The color is consistent from flower to flower and from plant to plant—and the color will not fade.
9. Elf sunflowers: At 14 to 16 inches tall, the Elf sunflower is one of the smallest among all dwarf varieties. But, this flower can resist drought conditions more emphatically than other types, making it an ideal choice for tougher climates!
Will you use these sunflowers to create a multi-tiered edible sunflower garden? If you do, I'd love to hear about it!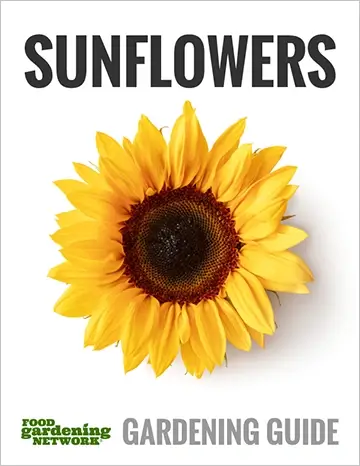 Follow your gardening heart as your growing sunflowers follow the sun and learn all there is to know about sunflowers in our Super Sunflower Gardening Guide! You can grow sunflowers for their seeds to eat as a snack or to use in cooking, baking, or trail mix making. You can grow sunflowers that are just knee-high or other varieties that grow sky-high! Sunflowers are among the most cheerful (and delicious) flowers around. They are a feast for the eyes whether you eat them or not. Discover all about sunflower history, growing, harvesting—and eating! Make our amazing recipes after your harvest—as easy to make as they are delicious to eat. Get it all in the Super Sunflower Gardening Guide right now.