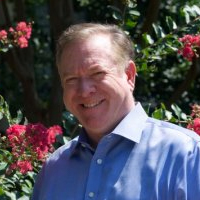 Yes, the summer is officially over—and our gardens are starting to transition. But, that's a good thing, because there's so much more life in your garden … and so much more harvest for you.
October just means more glorious gardening, more fruitful harvesting, and more delicious dishes to cook—find out all about it now in the October 2022 issue of Food Gardening Magazine.
Here's everything you get in this month's tip- and advice-laden magazine:
Food Gardening with Amanda articles—Food Gardening Network's Senior Editor and Producer Amanda MacArthur is one fabulous food gardener! She takes gardening seriously, makes it fun, and delivers some great content—including companion videos to show you, not just tell you, exactly what to do. Check out these four helpful articles from Amanda this month:
And this issue of Food Gardening Magazine includes details on three featured foods this month—concurrently with publishing this issue of our magazine, we're also publishing and updating three gardening guides on cranberries, pumpkins, and carrots. As a premium member of Food Gardening Network, you get full access to the magazine and these gardening guides:
Cranberries: Cranberries are an all-American plant. Native to North America, these tart, bright berries have been a satisfying source of fruit for thousands of years. We've prepared this all-in-one guide for you about growing, harvesting, and eating cranberries—with some easy-to-prepare and tasty recipes. Find out more in Cranberries Gardening Guide.
Pumpkins: Pumpkins are amazing. You can transform the sweet orange flesh into pie, cookies, bread, soup, muffins, beer, wine, and more. And don't forget about the seeds: a little olive oil, some salt, and roast them in the oven. And then there are all the pumpkin-decorating ideas! Learn how to grow and enjoy this versatile food in Pumpkinpalooza: How to Start Your Own Pumpkin Patch!
Carrots: Carrots are delicious. This cool-weather root vegetable is easy and fun to grow; in fact, you can grow them twice a year if you live in a mild climate. Plus, kids love growing carrots, and they love eating them even more! Learn all about growing these nutritious delights in Crunchy Carrots Guide.
Consider some of these tidbits inside these gardening guides, to get you thinking about what you might want to plant in your garden.
Did you know that cranberries don't grow in water? When you see pictures of flooded bogs, that only happens when cranberries are harvested

—to more effectively remove cranberries from their vines.

You may know that pumpkins are part of the cucumber family of foods. But, did you also know that pumpkin flowers are edible? With the right pumpkins, you can eat the rind, the flesh, the flowers, and the seeds!

Did you know that carrots are the not-so-distant cousins of Queen Anne's lace—that plant with the lacy disk of tiny flowers at the top of slender stems? Look closely and you'll see those flowers look a lot like domestic carrots when they flower.
In this edition of Food Gardening Magazine, you'll find Gardening Guide Close-Ups that focus on cranberries, pumpkin, and carrots to help get you started with these three foods and our gardening guides. These articles give you valuable tips and advice about these three foods, and you'll have instant access to the premium gardening guides themselves, too. Be first to read these Gardening Guide Close-Ups and get a head start on how to grow and use these foods:
And then there are the recipes you'll find in the three gardening guides! Here are some of my favorites that are tasty, unique, and easy to make:
Cranberry Brussels Sprouts

:

Roasted Brussels sprouts are delicious. They're even tastier when you top them with a balsamic cranberry glaze. You won't want to wait for a special occasion to serve Cranberry Brussels Sprouts! Try this quick-and-easy recipe now!
Crowd Pleaser Pumpkin Pie

:

Give the traditional pumpkin pie a flavor boost with fresh pumpkin purée you can make yourself. You'll wind up with our silky, flavorful Crowd Pleaser Pumpkin Pie that will have your guests coming back for seconds!

Roasted Carrots Your Way:

You don't have to limit yourself to roasting carrots in the oven. Get delicious carrots bursting with flavor by roasting them your way—in the oven, on the stove top, or even outside on the grill. Get the sweet tastiness of roasted carrots with this recipe now!
I hope you enjoy the October 2022 issue of Food Gardening Magazine as much as we've enjoyed putting it together. We're so happy to have you here! Now let's head out to the garden!
Happy harvesting—and happy eating!


Bill Dugan
Editor & Publisher
P.S. Please enjoy this issue of Food Gardening Magazine, and let me know what you think about it by commenting below with your feedback! Your input is valuable to us and can help us make improvements.