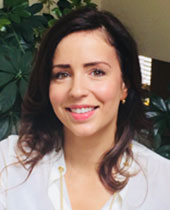 Hello, and welcome to the September issue of Food Gardening Magazine! I absolutely love September. Here in New England, we're still enjoying those mouth-watering heirloom tomatoes, summer squash and fresh corn are both in season, and those early fall vegetables are starting to come in. It really is a cornucopia of delicious foods! 
I could go on all day about how much I love harvesting fresh veggies and figuring out how I want to enjoy them in the kitchen. This truly is a wonderful time of the year for gardeners. 
Even with all the abundance, it's not at all too late to get some vegetables started. There are a number of greens that enjoy the cooler temperatures of fall, as well as root vegetables that grow quickly. That's one of the topics we're exploring this month in the article, 5 Vegetables to Plant in September. 
What about all those vegetables still coming in? And the lush herbs growing in the garden? As we were putting this issue together, we tried to think of this confluence of one season ending and another beginning. You'll find articles and recipes that highlight the bounty of late summer and acknowledge the cooler weather coming our way. 
Here's what this issue has in store, starting with some of my favorites.
Gardening with Amanda articles—Food Gardening Network's Senior Editor and Producer Amanda MacArthur is one fabulous food gardener! She takes gardening seriously, makes it fun, and delivers some great content — including companion videos to show you, not just tell you, exactly what to do. Check out these four helpful articles, with videos, from Amanda this month:
And this issue of Food Gardening Magazine includes details on our three featured foods this month — concurrently with publishing this issue of our magazine, we're updating three of our most popular guides: quash, green beans, and corn. As a premium member of Food Gardening Network, you get full access to the magazine and these guides:
Squash: Summer squash is about much more than just zucchini! That's what you'll learn when you dig into this collection all about this versatile fruit. (That's right: you're going to learn that it's really a fruit, not a vegetable!) Find out more, in Happiness is Summer Squash!
Green Beans: When you plant green beans, you get loads of delicious, nutritious produce that proliferates like magic. You won't encounter a giant, like Jack did with his beanstalk, but you will discover a giant love for growing green beans, including their beautiful butterfly-shaped pink, red, and white blossoms, depending on the green bean varieties you grow.  Learn how to grow this classic food in Grow Great Green Beans!
Corn: If you've ever sunk your teeth into sweet, buttery corn right from the farmstand, you know there's nothing else like it. Now imagine how good corn would taste when you can get it right in your own backyard! So sweet! Learn all about growing this fun and delicious garden vegetable in The Everything Corn Guide.
I've read all three new guides, and learned so many things about these three plants. Consider some of these tidbits that I discovered while reading these guides, to get you thinking about what you might want to plant this year.
Squash comes in a great variety of colors, patterns, and shapes, from white to deep green and yellow or even orange, solid to striped, flattened to tubular with crooked necks. And this fruit that eats like a vegetable is a fast-growing, prolific grower. Just a couple of plants will easily feed a family of four or even six.

Did you know that

green beans date back thousands of years? Originating in Peru, they spread to South and Central America, then to Europe in the late 15th and early 16th centuries. Green beans have grown in Mexico for 7,000 years and Native Americans grew green beans along with corn and squash — known as Three Sisters planting.

Corn, also known as maize, does not grow wild. The tender vegetable we enjoy so much today was cultivated by indigenous peoples in Central America and Mexico 7,000 to 10,000 years ago, who domesticated a tough, ancient grass known as teosinte. To this day, corn depends on human care for its existence.
In this edition of Food Gardening Magazine, you'll find Gardening Guide Close-Ups to help guide you through these three foods and our gardening guides. These in-depth articles that focus on squash, green beans, and corn give you valuable tips and advice about these foods, and you'll have instant access to the premium gardening guides themselves, too. Be first to read these Gardening Guide Close-Ups, to get a head start on how to grow these foods:
What to Do With Summer Squash:

There's only so much ripe summer squash one can use! Here's what to do with summer squash when you're overloaded. Wait until you try the Summer Squash Chips!

10 Green Bean Companion Plants and 5 To Avoid Planting Nearby

: Green beans make great companions to a number of other garden vegetables, like squash and cucumbers. But there are a few plants that make less-than-ideal companions for green beans. 

How to Hand-Pollinate Corn and Stop Growing Single-Kernel Cobs:

To get a decent crop, most farmers suggest having at least 16 corn plants. Others say you need at least 11 rows. But I've seen backyard gardeners (myself included!) with just 10 corn plants that ended up with full ears of corn because they've done a proper job hand-pollinating their corn. So let's talk about how to do that!
And then there are the recipes you'll find in the three guides. Here are three of my favorites that are tasty, unique, and easy to make:
Tagliatelle with Corn and Tomatoes

: This recipe combines

the flavorful freshness of home-grown veggies with quick and easy preparation. The slight acidity of the cherry tomatoes and the fruitiness of the white wine is undercut by the sweetness of fresh-picked corn and a few tablespoons of unsalted butter. The flavors are only further boosted by the slightly peppery basil and the low-sodium chicken broth. 

Healthy Green Bean Casserole

:

Green bean casserole was "invented" in the 1950s.

This updated recipe keeps the flavors, but substitutes fresh ingredients for the canned ones. In this version, fresh green beans are the star of the dish, not a buried afterthought. 

Summer Squash Bread:

The mildly sweet and nutty flavor of summer squash permeates the entire loaf and the tenderness of the shredded squash creates a fluffy, moist texture. Adding vanilla extract, cinnamon, and nutmeg serves to further heighten the flavors and aromas of this Summer Squash Bread.
I hope you enjoy the September issue of Food Gardening Magazine as much as we've enjoyed putting it together. We're so happy to have you here! Now let's head out to the garden!
Happy Harvesting!

Kim Mateus
Editor & Publisher
P.S. Please enjoy this issue of Food Gardening Magazine, and let me know what you think about it by commenting below with your feedback! Your input is valuable to us and can help us make improvements.