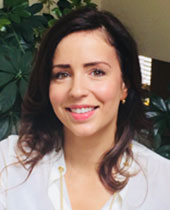 Is it wrong to think that The Mamas and The Papas were referring to gardening when they sang California Dreamin'? Sure, it's too soon for most of us to start seeds, and the few winter squash and hardy greens left in the garden won't be there too much longer. Still, there's so much we can do, even if we can't do it outdoors. 
Personally, I've wanted to try hydroponic gardening for some time now, and our Senior Editor Amanda MacArthur is giving me the inspiration to give it a go. Her indoor hydroponic garden from last winter yielded an amazing amount of fresh greens and she's kind of a genius at growing an indoor herb garden. 
December is also a gift-giving season for many of us, and our gardens offer numerous gift ideas. Who needs the shopping mall when you have fresh rosemary or individually curated seed packets? 
This edition of Food Gardening Magazine offers nearly three dozen gift ideas that either come directly from your garden or make ideal gifts for your favorite gardener (even if that's yourself!). Here's a look at some of what you can expect in this issue:
Gardening with Amanda articles—Amanda MacArthur is one fabulous food gardener! She takes gardening seriously, makes it fun, and delivers some great content—including companion videos to show you, not just tell you, exactly what to do. Check out these four helpful articles, with videos, from Amanda this month:
And this issue of Food Gardening Magazine includes details on our three featured foods this month—winter squash, potatoes, and thyme. As a premium member of Food Gardening Network, you get full access to the magazine and these gardening guides:
I've read all three gardening guides, and I learned so many things about winter squash, potatoes, and thyme. Consider some of these tidbits that I discovered while reading these gardening guides, to get you thinking about what you might want to plant this year.
Some varieties of winter squash, for example, grow well in containers. Other varieties, like the Banana squash, will last up to six months in cold storage. In fact, one of the reasons they're called winter squash is because many of them will keep for several months, offering nutritious and delicious produce in the cold months after a late fall harvest. 
Potatoes can last for some time in storage, too, as long as they're cured correctly. Give them two weeks in a cool, dark, relatively humid space for the skins to toughen up and get ready for storage. Some varieties can last several months if the conditions are right. 
What about thyme? It has quite the history! Though we know it mostly as a culinary herb, it has medicinal and ritual uses going back at least to ancient Egypt and Greece. Even today, one of the compounds in thyme, thymol, is used in mouthwashes, cough drops, and vapor chest balms. 
To help guide you about these three foods and our gardening guides, you'll find in this edition of Food Gardening Magazine Gardening Guide Close-Ups that focus on winter squash, potatoes, and thyme—these in-depth articles give you valuable tips and advice about these three foods, and you'll have instant access to the premium gardening guides themselves, too. Read these Gardening Guide Close-Ups, to get a head start on how to grow these foods:
"The Sweetest Winter Squash: From Acorn to Sunshine"

: You'll get a sampling of five deliciously sweet winter squash. They're all wonderful, and there may be a few here you aren't familiar with. The Sunshine Squash is relatively new to us here at the Food Gardening Network, but we've fallen in love with its creamy, sweet, smooth texture and its vibrant color. 

"10 Potato and Sweet Potato Companion Plants":

Even though potatoes and sweet potatoes are easy to grow, they do benefit from good neighbors. There are two companion plants that might be especially beneficial, as they may be some of the few that deter the Colorado potato beetle. Oh! One more thing. There are some other vegetables and plants that do NOT make good potato companion plants. We've got those listed here, too. 

"How to Keep Thyme Alive and Growing Year After Year"

: This perennial herb is pretty darn hardy, but you can help it along

by providing the right growing conditions and choosing the right plants for your region. Thyme is happy outdoors or in containers on a sunny windowsill, and it's quite decorative, as well, with some varieties spilling over a window box or producing tiny purple or white flowers. 
And then there are the recipes you'll find in the three gardening guides—here are three of my favorites that are tasty, unique, and easy to make:
Roasted Stuffed Acorn Squash

—Stuffed acorn squash is a classic for a reason. You can make so many variations on this, and with delicious acorn squash as the base, you're off to an excellent start.

Carrot & Sweet Potato Soup

—This creamy, dreamy soup is the perfect way to take advantage of these two root vegetables. 

Cheddar-Thyme Biscuits

—

I know biscuits are usually a breakfast item, but these savory treats are just salty and tangy enough to work with dinner, or at lunch with a bowl of soup. As a bonus, your kitchen will smell amazing!
I hope you enjoy the December issue of Food Gardening Magazine as much as we've enjoyed putting it together. And wherever you may garden, whether that's a city balcony in a cool climate or a raised bed in warmer parts of the world, let's take a moment to enjoy the fact that winter doesn't mean we have to stop enjoying our garden.
Happy gardening—and happy eating!


Kim Mateus
Editor & Publisher
P.S. Please enjoy this issue of Food Gardening Magazine, and let me know what you think about it by commenting below with your feedback! Your input is valuable to us and can help us make improvements.