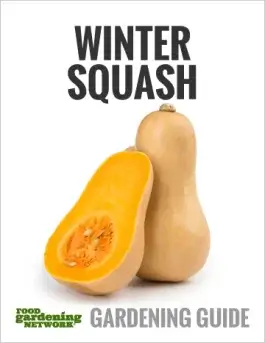 I don't know about you, but I used to think winter squash meant Acorn squash, Butternut squash, or pumpkins. Then I had a Delicata squash fresh from a farmers market, simply roasted with salt, pepper, and a drizzle of olive oil. It was the softest, sweetest winter squash I had ever tasted, slightly caramelized from the oven and rich with warm flavors. 
Don't get me wrong; I still love Acorn and Butternut squash and cook them regularly. But there are dozens of varieties of winter squash that run anywhere from super sweet to strictly ornamental.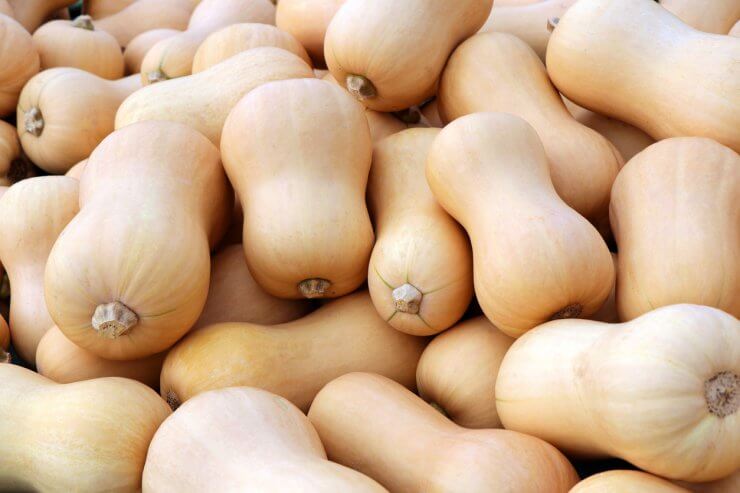 With so many varieties, it would be difficult to cover all of them or say with absolute certainty which is the sweetest winter squash. Instead, I'm going to cover some of the different types of squash, and then some varieties within each type.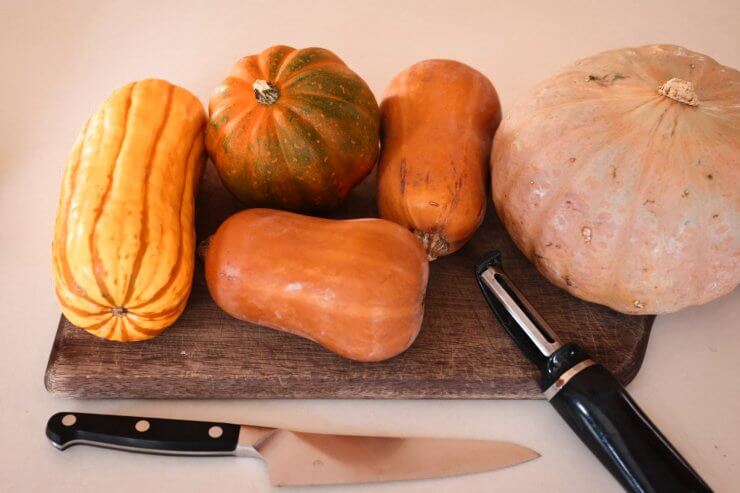 These are 5 of the sweetest winter squash around
1. Acorn Table Queen Squash. Okay, in truth, Acorn squash wouldn't typically be among the sweetest winter squash. It's a bit more on the savory side and even a little nutty. However, Acorn squash is perfect for stuffing, so you could potentially make it quite sweet, and you don't even need to peel it if you go that route. It's also easy to find, whether you want to plant the seeds or buy them at the market. 
2. Waltham Butternut Squash. Waltham Butternut Squash is an All-America Selections (AAS) winner, considered the gold standard for large butternut squash. The large fruits have thick, straight necks and small seed cavities. The flesh is smooth and sweet, and the flavor only improves after a couple of months of storage. Incidentally, the Honeynut Squash is a hybrid variety of butternut and is about as sweet as possible. It looks just like a mini butternut, so be prepared for a sugary treat if you come across these.
3. Autumn Frost Hybrid Winter Squash. This is another squash that's in the butternut category. The Autumn Frost Hybrid has a reputation for tasting better than butternut squash, while also having excellent storage quality and the look of a small frosty pumpkin. Its flavor improves in storage, which is good — this variety produces heavy yields. You'll know Autumn Frost squash is ready to harvest when the tan skin takes on a frosty look.
4. Burgess Buttercup Squash. While the name makes it sound like part of the butternut family of squash, the Burgess Buttercup Squash is in the species Cucurbita maxima, and the Butternut squash is in the species Cucurbita moschata. Burgess Buttercup Squash set the standard for golden squash way back in 1952, and it's still going strong. This heirloom squash has a turban shape with a deep green skin streaked with silvery stripes and spots. The flesh is a rich orange and cooks up with a rich, sweet, buttery flavor. 
5. Sunshine Squash. Sometimes known as the Sunshine Kabocha Squash, this small to medium-sized hybrid looks like a miniature version of the typical Jack-o-Lantern type pumpkin. It may be small, but the Sunshine has earned its place as one of the sweetest winter squash. Bake it, mash it, make it into pie—the Sunshine Squash is creamy, sweet, smooth, and stringless. It's a relatively compact plant (as squashes go) and should produce a healthy yield of bright red-orange fruits weighing in from 3-4 pounds. 
Whichever variety, or varieties, you choose, there are a few tools that will help your winter squash thrive while they're growing. One of them is the squash cradle. If you want to give your squash the best chance at growing to full ripeness, you'll want to keep them off the ground, away from insects and excess moisture. The cradle keeps your growing gourds above the garden fray, safe and suspended, with plenty of good air circulation.
Be sure to watch for pests, too, as there are a few common bugs that like to feed on squash vines, leaves, and fruits. You can make your own pest spray with benign materials. Mix 1 tablespoon of baking soda, 1/2 teaspoon of a mild dish detergent, and 2 1/2 tablespoons of olive oil in a gallon of water to make a solution that will repel all kinds of bugs, as well as a fungicide for blight and mildew on squash plant leaves. Shake it well in your bottle before spraying and repeat every week for it to be continuously effective.
Want to know more about some of the more savory and sweetest winter squash? With the Winter Squash Gardening Guide, you'll have everything you need to know about growing, harvesting, and cooking with this delicious and versatile gourd. Learn more about the history and background, planting tips, specific plant profiles, recipes, nutrition and health information, and resources to help you be the best food gardener you can be—get it all in the Winter Squash Gardening Guide, right now!