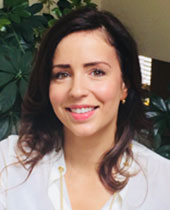 There are a few ways to think about the changing seasons. As summer slips into fall here in the Northern hemisphere, we can see and taste the literal fruits of our work. Our gardens are a study in abundance and joy. Those late summer vegetables are bursting with flavor and in cooler climates, we're starting those cold-hardy greens like Swiss chard and kale, and leafy greens like lettuce and arugula. Our winter squash will be ready to harvest soon if it's not already, and the Brussels sprouts are starting to look pretty delicious. 
September is also a time of change. I think the James Taylor song "September Grass" sums it up pretty nicely. 
Well, the sun's not so hot in the sky today

and you know I can see summertime slipping on away.

A few more geese are gone, a few more leaves turning red,

but the grass is as soft as a feather in a featherbed. 
I realize that's a little abstract if you're in a warmer climate and the September temperatures are still in the 80s and 90s! Don't worry; there's plenty here for you, too. After all, September isn't only about fall. It's still summer until the 21st! Never mind the fact that recipes are good all year-'round. And let me tell you, there are some darn good recipes in this issue of Food Gardening Magazine! Who doesn't love an Apple-Walnut salad with a homemade vinaigrette?
In this edition of Food Gardening Magazine, you'll discover lots of valuable and helpful content and advice, with some of my favorites including:
Gardening with Amanda articles—Amanda MacArthur is one fabulous food gardener! She takes gardening seriously, makes it fun, and delivers some great content—including companion videos to show you, not just tell you, exactly what to do. Check out these three helpful articles, with videos, from Amanda this month:
"How to Train Squash to Grow Vertically": Greater yield, easier harvest, and fewer issues with disease are all bonuses, but this is an especially nice way to grow winter squash if you don't have a ton of space, or just don't want your squash to take over your garden. Incidentally, you can use these same techniques for growing melons, too. Watch the video and read the article for all the details.
"How to Make DIY Concrete Stepping Stones for a Garden":

I know this sounds intense, but it's not. In fact, this weekend project is kid-friendly, so grab your bag of quick-dry cement and head out to the garden. 

"Winter Salad with Apple Cider Vinaigrette Dressing": Turn your dining room into a swanky five-star restaurant with this homemade vinaigrette! This recipe starts with thinly sliced shallots and cider vinegar, so you know it's going to be classy. Amanda even added a bonus recipe for making your own cider vinegar at home. I'll definitely be making this recipe later this week.
And this issue of Food Gardening Magazine includes details on our three featured foods this month—concurrently with publishing this issue of our magazine, we're publishing three brand-new gardening guides on apples, cilantro, and lettuce. As a premium member of Food Gardening Network, you get full access to the magazine and these gardening guides:
I've read all three new gardening guides, and I learned so many things about apples, cilantro, and lettuce. Consider some of these tidbits that I discovered while reading these gardening guides, to get you thinking about what you might want to plant this year.
For instance, did you know that there are thousands of varieties of apples? By some estimates, there are more than 2,500 varieties that grow in the U.S. alone. They can taste immensely different, too! Some are quite tart and sour while others are juicy and sweet.
Cilantro has quite a history, too. There is evidence that people were enjoying cilantro more than 7,000 years ago. Well, some people, anyway. About 25% of the human population has a gene that makes cilantro taste like soap. 
Lettuce has been a food staple for some time, too. You can even find lettuce depicted in paintings in ancient Egyptian tombs. No surprise, really, since lettuce is so easy to grow. And it grows quickly, so you don't have to wait months to enjoy that BLT!
To help guide you about these three foods and our gardening guides, you'll find in this edition of Food Gardening Magazine Gardening Guide Close-Ups that focus on apples, cilantro, and lettuce—these in-depth articles give you valuable tips and advice about these three foods, and you'll have instant access to the premium gardening guides themselves, too. Be first to read these Gardening Guide Close-Ups, to get a head start on how to grow these foods:
"How to Identify the Worst Apple Diseases": I love apples, but they are prone to some diseases that just don't seem to bother other plants. Some of them can overwinter undeterred by the cold. Some of these diseases can wipe out your apple tree in short order, but if you catch them early enough, they're generally treatable. Get all the details now in this article.
"10 Fun Facts About Growing Cilantro": Cilantro is more than just an addition to your guacamole. It's a really fun herb to grow as part of your indoor or outdoor kitchen herb collection. Find out how to get rid of them in this article.
"Different Types of Lettuce by Flavor": It's true! Depending on the variety, lettuce can taste peppery, slightly sweet, a little bitter, nutty and cucumbery, or quite mild. And some of them are crisp and crunchy while others, like Butterhead lettuce can feel almost silky and, well, buttery. There's just one thing to be aware of that will make almost any lettuce turn bitter. Check out this article for all the details.
And then there are the recipes you'll find in the three gardening guides—here are three of my favorites that are tasty, unique, and easy to make:
Caramel Apples

—I get that this might be a regional delicacy, but if you haven't enjoyed a tart apple smothered in rich caramel, you need to try this recipe ASAP. For that matter, if you've only ever had them from your big-name grocery store, you also need to try this recipe ASAP. 

Cilantro Lime Rice

—Is it just me? Or does the name of this recipe make your mouth water, too? 

Grilled Garden Romaine

—

Most people only think about lettuce as a cold, crisp leafy addition to other recipes, but Romaine is the star of this recipe

and

it spends a little time on the grill before it gets to your plate. Trust me, a slightly charred Romaine lettuce is divine. 
I hope you enjoy the September issue of Food Gardening Magazine as much as we've enjoyed putting it together. And wherever you may garden, whether that's a city balcony in a cool climate or a raised bed in warmer parts of the world, let's take a moment to enjoy the fact that all our work and effort over the past several months is offering delicious rewards right about now!
Happy gardening—and happy eating!


Kim Mateus
Editor & Publisher
P.S. Please enjoy this issue of Food Gardening Magazine, and let me know what you think about it by commenting below with your feedback! Your input is valuable to us and can help us make improvements.