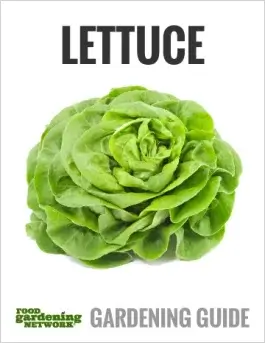 Like most people, I was once in the camp of those who didn't believe that you could really taste a difference between lettuces, but maybe that's because my two main lettuce food groups were iceberg and romaine. As life moved on, I've had the pleasure of tasting and growing different types of lettuce and can admit that different types of lettuce have unique flavor profiles, from nutty to spicy—and if you let them bolt, quite bitter.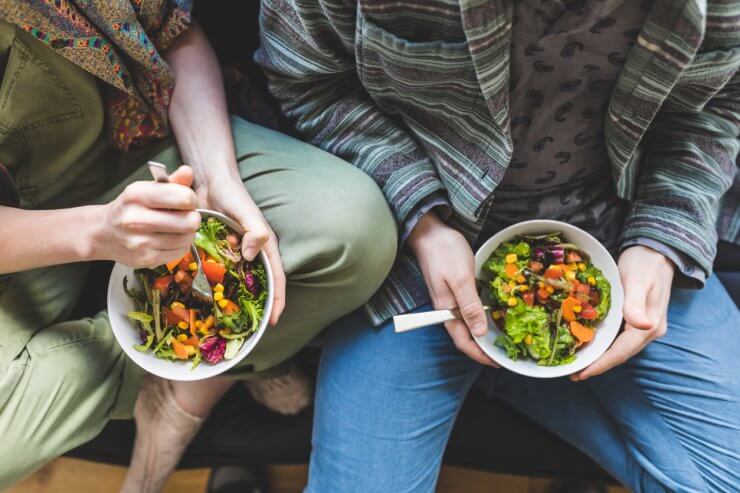 If you love to make salads and are wondering what kinds of lettuce to plant in your garden, I thought it would be helpful to arrange lettuces by flavor so you might pick a new one or two to try!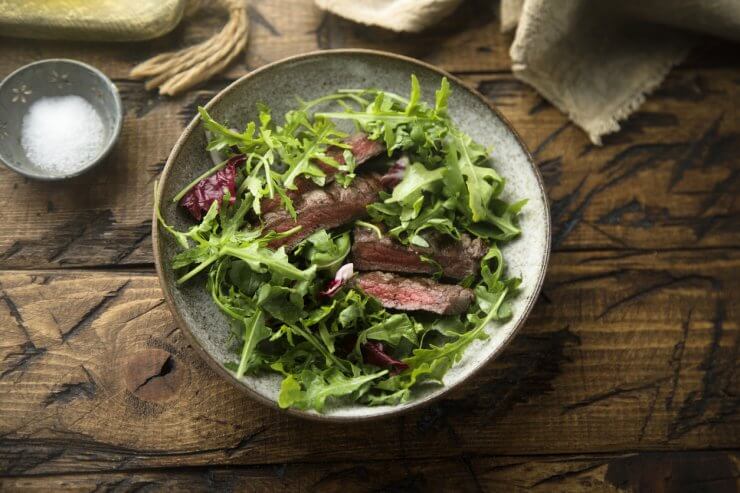 Citrusy and peppery
Arugula: This Mediterranean looseleaf lettuce is earthy, citrusy, and has a distinct peppery kick. If your arugula bolts, though, watch out; it can become bitter and very unpleasant quickly. Unlike many different types of lettuce that take a backseat to the ingredients they're mixed with, arugula often takes center stage on flavor alone.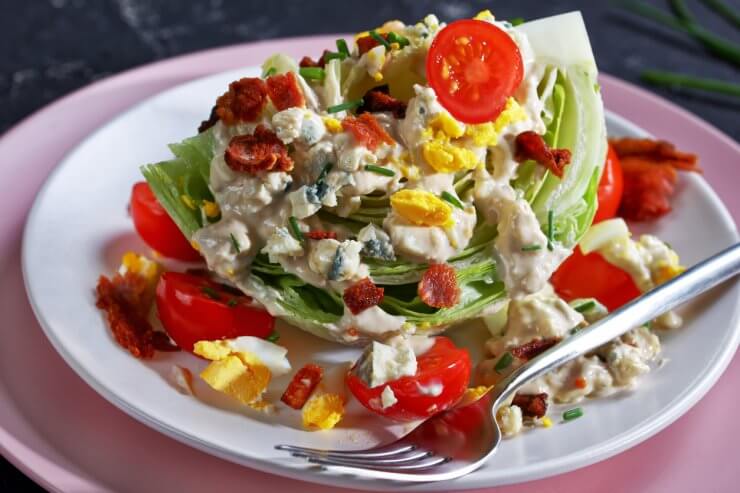 Clean, crispy, mostly flavorless
Crisphead (Iceberg): This is the big, heavy, round head of lettuce that is often the foundation of salads. It has a high water content which makes it crispy and (usually) a low flavor level. But there are some varieties with flavor to rival the best loose-leaf lettuce.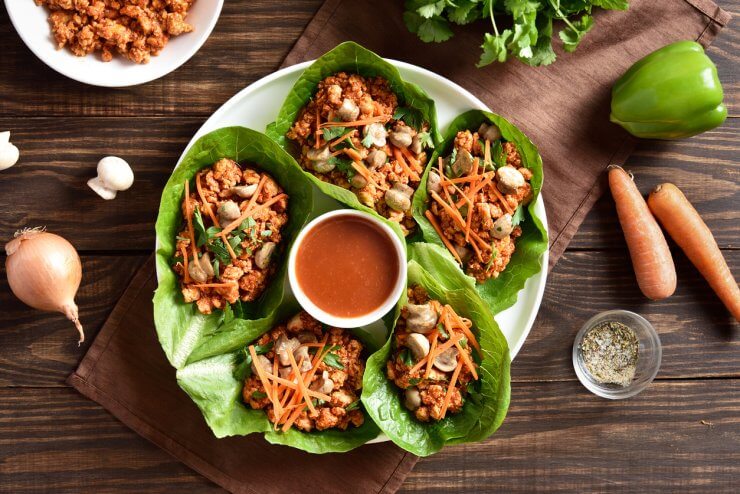 Light in flavor, floral, delicate
Butterhead lettuce: This type of lettuce includes bibb and Boston lettuce, which has loose, soft, somewhat oily leaves that just seem to melt in your mouth. The flavor is very delicate, somewhat sweet, and floral. They are sturdy enough for lettuce cups but not always crisp enough to hold up to some bigger flavors and ingredients, making it the perfect lettuce to hang out in the background and let other flavors take center stage.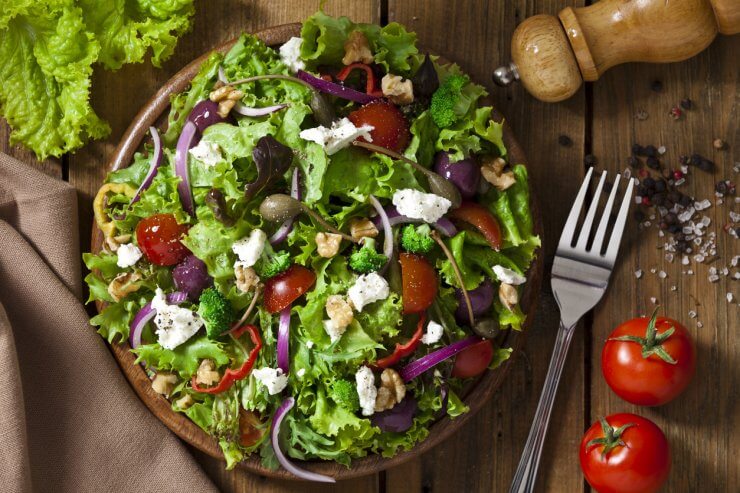 Mild and sweet
Looseleaf: As its name describes, this lettuce grows with lots of loosely bunched leaves. This type is a favorite for mixed greens salads; using multiple types of looseleaf lettuce makes for quite a colorful and flavorful salad.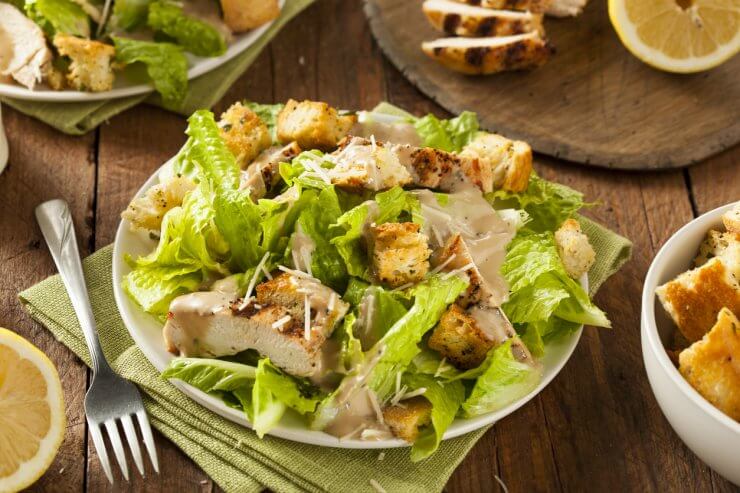 Mild and slightly bitter
Romaine: Famous for Caesar salads, this type of lettuce grows in long, upright heads. It's also popular as an addition to sandwiches. Some people even use it as a replacement for bread, taking advantage of the long leaf's cupped shape to hold everything.
Nutty, cucumbery flavor
Celtuce, or stem lettuce: This lettuce is grown in China for—you guessed it—its stem. The leaves are discarded because they have a high latex content—not exactly tasty. You might be able to find stem lettuce at an Asian market; it's not commonly grown in the U.S.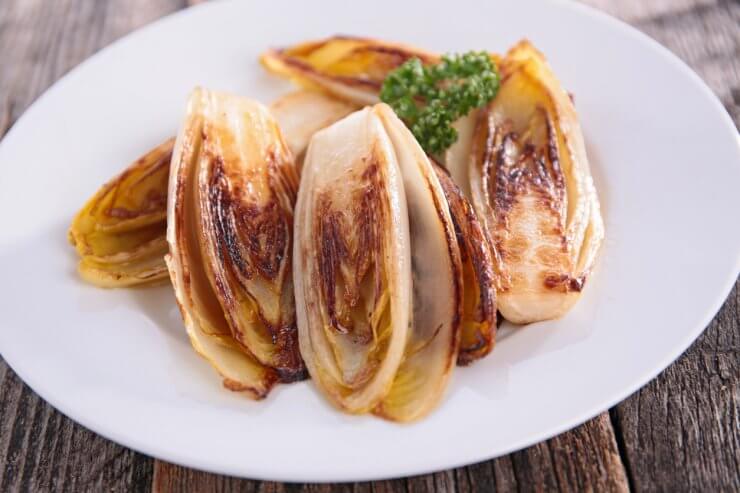 Sweet, crisp, and bitter
Although not technically lettuce but in close relation, you may also enjoy chicory varieties like Belgian endive, a sweet, crisp, and gently bitter leaf that is hardy and can easily be used as scoops for lettuce cups. Some of the most fun salads include endives like Frisee' and escarole.
Want to grow different types of lettuce at home?
Growing lettuce is as easy as BLT. A cool-season annual, this leafy crop grows readily from seed, and you can sow seeds every few weeks to have a season full of salad! With hundreds of varieties, there's a lettuce variety for you. Grow it indoors or out, in your garden or on your balcony. With this gardening guide, you get all the details of growing and harvesting delicious, leafy lettuce. Get recipes that go beyond the salad bowl and see what's possible when you grow your own lettuce. Get it all in our Leafy Lettuce Gardening Guide right now!