The first time I planted an herb garden and saw my chives, sage, and thyme grow back in the second year, I jumped to wondering what other kinds of herbs and vegetables regrow a second season and beyond. Living in New England, even perennial herbs like rosemary are considered "tender perennials" depending on how harsh your winter gets, so could there be perennial vegetables that differ in their perennial-ness, too?
Perennial vegetables aren't as rare as you might think. If you want a worry-free garden, it doesn't get much easier than these, either. Once you plant them, you get a fresh harvest every year. Do a little weeding, watering, and the occasional pruning and you've got fresh veggies on your table month after month after month.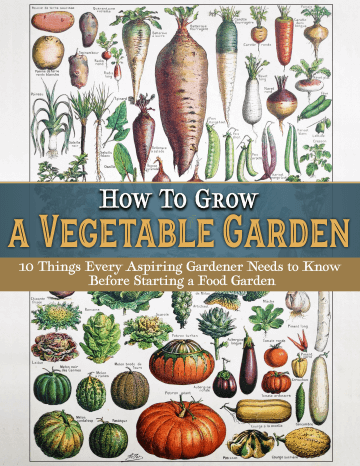 Discover 10 top tips for growing, harvesting, and enjoying fruits, vegetables, herbs and more from your home garden—when you access the FREEBIE How to Grow a Vegetable Garden, right now!
7 Worry-free perennial vegetables that are delightfully easy to grow
1. Asparagus. Perhaps the most well-known of the perennial vegetables is the cold-hardy asparagus. When spring rolls around, and the first tender asparagus spears appear, winter quickly becomes a distant memory. Throw these on the grill with a little olive oil and salt and pepper and you've got a feast. It does take about a year for asparagus plants to fully establish themselves, but it's well worth the wait.
2. Rhubarb. Rhubarb stems are perfect for a strawberry rhubarb pie, but their tangy flavor works well in jam, scones, muffins, and even goes well with some savory dishes like barbecued chicken. Rhubarb is hardy throughout the U.S. and is ready to harvest in spring. Be warned, however: While rhubarb stalks are delicious, do not eat the leaves or roots, as they are poisonous.
3. Scallions / Green Onions. Scallions, also known as green onions when they're older and bigger, grow well in almost any conditions, although a nutrient-rich spot with plenty of sun is ideal. Scallions are a lovely addition to salads, savory meals, and soups.
4. Arugula. Not every variety of arugula is perennial, but this quick-growing green is happy in most conditions, as long as you water it regularly and use it before it flowers and gets bitter. It's delightful on pizza or mixed in with other greens for a fresh, slightly spicy salad.
5. Artichoke. Who doesn't love a good spinach artichoke dip? If you have the room, artichokes can grow as perennial vegetables in the southern, mid-Atlantic, and western portions of the U.S. They prefer mild winters, well-drained soil, and about four feet of space.
6. Sea Kale. The only thing better than kale is a perennial kale. This variety of Kale is native to the coasts of northern Europe, and can grow in salty soil. It's perfectly happy in all except the most northern parts of the U.S. and doesn't take any effort beyond what you would normally put into your garden.
7. Dandelions. Don't laugh! Those "weed flowers" are some of the most overlooked and versatile perennial vegetables out there. Dandelion greens work in almost any recipe; you can substitute them for kale, chard, spinach, and so on. And you already know how easy they are to grow. In fact, you probably have a bunch in your yard right now.
Also, if you have a mild winter and an abundance of tomatoes that end up in the dirt, don't be surprised to see a crop pop up the next year, it happened to me! I let one one crop eat dirt because the dog decided to keep peeing on it, and the next year I had at least 20 tiny tomato plants sprout all on their own in that exact spot.
A little effort now can go a long way in keeping your food garden abundant for years to come. The only thing better than making dinner from the vegetables growing in your garden, is planting once and harvesting forever!
Do you have a favorite perennial vegetable? How easy is it to grow? Let me know which ones you recommend and why!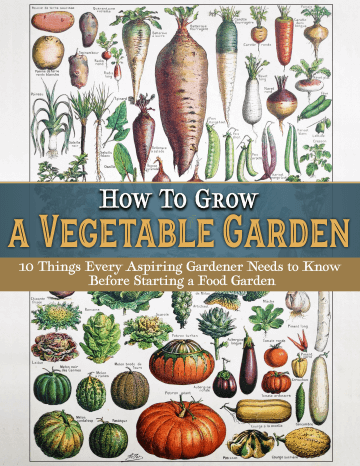 Discover 10 top tips for growing, harvesting, and enjoying fruits, vegetables, herbs and more from your home garden—when you access the FREEBIE How to Grow a Vegetable Garden, right now!