I'm taking a leap here. Anytime you offer your opinion of "the best," whether it's savory herbs, kitchen utensils, or watering cans, you risk missing some good stuff. And since best is a rather objective term, your idea of the best savory herbs and mine might be completely different. And that's okay. 
With that caveat, however, I went through my herbs for this list. I also asked several friends who like to garden or cook (or garden and cook) what their favorites are. You will, of course, find some classics on this list, but there are a few surprises, too. And maybe you'll even discover a few meal ideas to go with these wonderful herbs.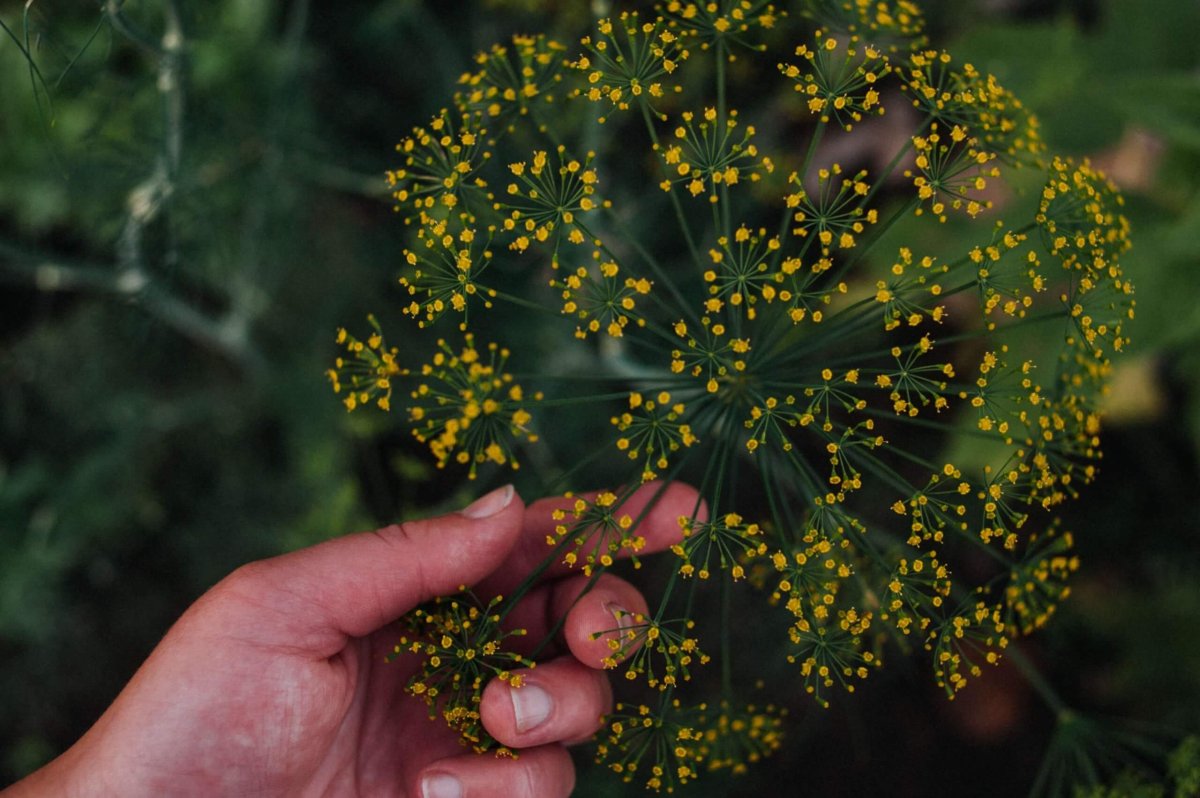 The 10 savory herbs that belong in your garden
One of the nice things about growing herbs is that you don't need a lot of space or extravagant arrangements to grow them. Most herbs grow well in containers, window boxes, and deck rail planters. You can grow them outdoors, place them in a sunny indoor location, or move them in and out depending on the weather. 
They're also great in a raised bed or in-ground garden, as many make good companions for other vegetables. Herbs are easy to preserve. In most cases, you can just bundle them and hang them upside-down to dry. However, if you're thinking about which savory herbs to grow because you want something that will work with family meals, these are some of the best. 
1. Basil. You know basil was going to be on this list of savory herbs. And why not? It's one of the most popular herbs in gardens everywhere. The herb makes a great companion for tomatoes. And it works with so many cuisines, from Italian to Thai. Basil even enhances fruits. For example, a watermelon, basil, and feta salad is one of the most delicious meals you could ask for in late summer. 
2. Dill. Dill might be one of the most flamboyant herbs in the garden, and if you've ever seen a dill flower (like the one pictured above), you'll understand why. While there are plenty of flowering herbs, dill stands out with its starburst yellow flowers. You can use the fresh leaves with fish or eggs, chopped up and mixed into butter, or as an ingredient for the brine for dill pickles. 
3. Lovage. I'm not incredibly familiar with lovage, but this herb came up a few times when I asked people about their favorite savory herbs. I may have to grow it next season, though, as it has a distinct celery-like flavor and aroma. 
4. Marjoram. I feel like marjoram is underrated as an herb. It's a very warming herb and has a hint of minty sweetness. I use it in beans and soups, but it's also delightful with roasted root vegetables, and I even talked to one person who uses it on her eggs. Marjoram may be an annual or perennial, depending on where you live and whether you grow it indoors or out. 
5. Oregano. It's perennial, requires almost no attention, and smells divine. From a culinary standpoint, it's great with everything from pasta sauce and pizza to grilled cheese sandwiches. 
6. Rosemary. No surprise that rosemary is on a list of the best savory herbs. This woody herb grows well in dry conditions and can grow quite large. It's also incredibly versatile in the kitchen. Add a few sprigs to a tray of baked root vegetables, use it in soups, or make rosemary lemonade. 
7. Sage. Oh sage. There's so much to say about this herb. It helps repel pests in the garden, is great fresh or dried, and mixes well with other savory herbs like thyme and rosemary. 
8. Savory. What would a list of savory herbs be without including the herb savory? Though not as well-known in the U.S. as herbs like basil, oregano, or rosemary, savory has a long history of cultivation throughout Europe and the Mediterranean. Savory is one of the prominent herbs in the famous Herbs de Provence blend, and is frequently used in meat and bean dishes. This peppery herb may be either annual or perennial, depending on the variety.
9. Tarragon. Like savory, tarragon may not be as popular in the U.S. as in other parts of the world, and that's really quite a shame. You'll find tarragon in Herbs de Provence, where it brings a hint of anise flavor. Tarragon is ideal for fish, some soups, and salad dressings. 
10. Thyme. Thyme is another perennial herb that, like oregano, requires very little attention. Thyme can also be quite decorative in a pot. And in the kitchen, thyme goes great with numerous dishes, from a pot of beans to a roasted turkey to a gin and tonic. 
Do you have a favorite culinary herb that didn't make the list? I'm sure there are some good ones I've left out. Let me know in the comments. 
Note: Food Gardening Network contains links to affiliate websites, including Amazon and Rakuten Affiliate Network, and we may receive a commission for any eligible purchases made by you through links on this page. Any reviews are based on honest reviews of the products.