Let's just talk about the pink elephant head flowers in the room, shall we? Weed killer sprayer could very well be your best friend's sister's ex-boyfriend's favorite band. For our purposes, though, we're sticking to actual garden tools. (Speaking of bands, am I the only one with R.E.M. "Gardening at Night" in my head every time I snip some basil in the evening?)
The other big issue in the garden? Weeds. Weeds are a pain. They get all up into your herbs and squash and cucumbers and suck up all the nutrients from the soil. You pull them day after day and they keep coming back. Like those 28% APR credit card offers that pile up in your mailbox. As gardeners, it's one of the things we probably spend the most time on. That's precisely why a weed killer sprayer is essential.
First things first, though. No matter which sprayer you use, always remember that what you spray on weeds also ends up on your food. Whenever I use a weed killer, I stick to organic and natural products. Of course, don't forget that mulch is great at preventing weeds and adding nutrients to your garden. Bonus!
Personally, the only weed killer I use is vinegar, and I use it around my raised garden bed sides to keep grass out and try as hard as possible not to get it on any of the actual plants because it'll burn anything it touches. For everything else, I use a hoe and just pull those babies up.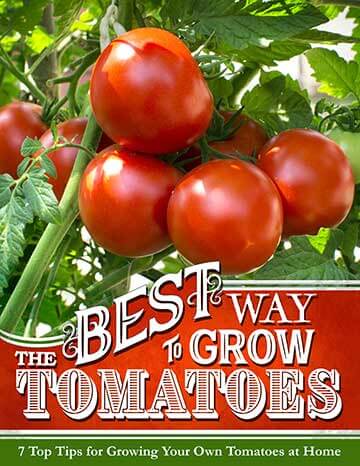 Discover 7 top tips for growing, harvesting, and enjoying tomatoes from your home garden—when you access the FREE guide The Best Way to Grow Tomatoes, right now!
Which weed killer sprayer is the best? Here are 3 you'll love
Like many garden tools, you can go all out and spend hundreds of dollars on a Lithium-ion, cordless weed killer sprayer. There are also quite a few in the more reasonable $100 range, give or take a bit. For most of us, though, choosing one of the dozens of sprayers that clocks in under $50 will probably get the job done. Of course, the less expensive models generally require manual pumping, so choose accordingly.
1. Chapin Home Project Sprayer. This weed killer sprayer is less expensive than a month of Netflix, and it gets rave reviews from gardeners far and wide. There's nothing fancy going on here, but what do you really want out of a tank, a pump, and a nozzle? Seriously, though, it does the job, and seems to be popular for all sorts of gardeners. Bear in mind, however, that you may only get one season out of this.
2. D.B. Smith Contractor Sprayer. This Old House points out that this weed killer sprayer is not as durable as some others, but it's a good value for the money. Like the Chapin, it won't break the bank. It's also designed to be efficient and when garden season is over, you can use it to detail your car or clean windows according to some reviewers.
3. Husqvarna 4-Gallon Plastic Tank Sprayer. Granted, the Husqvarna name is perhaps more associated with chainsaws and lawn tractors, but their weed killer sprayer gets rave reviews. This backpack-style model weighs in at just over 12 pounds empty, so it's not too cumbersome, and it comes with a five-year warranty. The big catch is that this isn't the least expensive sprayer out there, but definitely shop around. In my research, I saw this priced anywhere from $79 to $109.
The real key in finding the best weed killer sprayer is to keep your needs in mind. If you have a small garden, you may prefer a smaller, less expensive sprayer. If you think you'll use your sprayer on a variety of projects and have a large garden, it might be worth it to spend a little more for a product that offers more versatility.
Do you have a favorite sprayer, and do you use it specifically for weeds or do you engage it for other jobs around the house? I'd love to know how you use these garden tools. Leave your thoughts in the comments!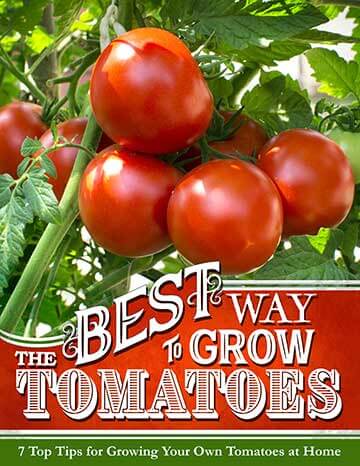 Discover 7 top tips for growing, harvesting, and enjoying tomatoes from your home garden—when you access the FREE guide The Best Way to Grow Tomatoes, right now!