When I started my very first vegetable garden, I must have lingered in my garden center's aisles for over an hour trying to figure out what were the tools needed to start a garden. I was overcome with analysis paralysis – that thing that happens when there are too many options (usually in flashy colors) and in this case with some kind of lite rock music playing in the background. I ended up buying more than I needed and years later I have unopened tools still collecting dust in my garage.
There are many useful gardening tools out there, all at different price points. When purchasing your garden tools, think about versatility. How many different ways can you use a particular tool? I find that my most-used garden tools are simple in form, budget-friendly, and can be used for at least three or four different tasks. Here is a quick rundown of three tools needed to start a garden and three you really don't need.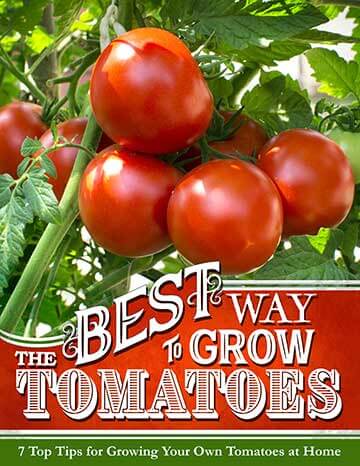 Discover 7 top tips for growing, harvesting, and enjoying tomatoes from your home garden—when you access the FREE guide The Best Way to Grow Tomatoes, right now!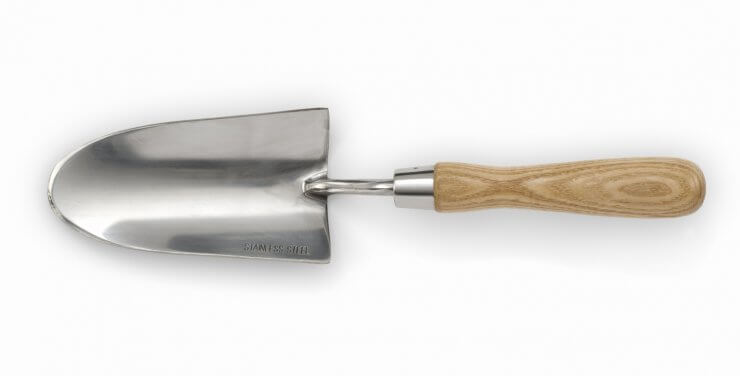 Hand trowel
This is your vegetable garden workhorse. In terms of tools needed to start a garden, this is my number one recommendation especially for digging holes for plants. Beyond digging for planting your vegetables, a hand trowel can be used in many other ways. Hand trowels are great weeders, cutting through weeds in a single pass. Hand trowels also make great aerators when mixing soil with compost and fertilizer. Because they are small, hand trowels are a great gardening tool that can be used with your indoor garden plants as well as your outdoor vegetable garden. A hand trowel is an excellent tool when planting bulbs for certain root vegetables like garlic. It's worth investing in a hand trowel with a comfortable grip that doesn't weigh too much, since it's the tool you'll be using nearly every time you're in your vegetable garden.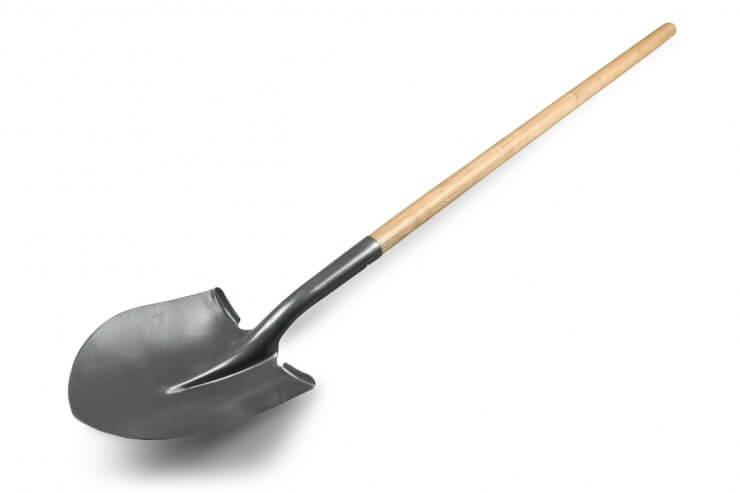 Shovel
Big brother to the hand trowel, a trusty shovel is a necessary tool needed to start a garden. I prefer an angled shovel with a slightly pointed tip so that the shovel can be used to cut into weed roots and compacted soil with ease. When picking out a shovel, I definitely recommend test driving a few at your garden center. Consider your height when selecting a shovel and get one that fits your proportions. Shovel weight is also a big consideration, so it's good to move around with the shovel in your hands to try it out. A good shovel can last multiple generations if you take care of it.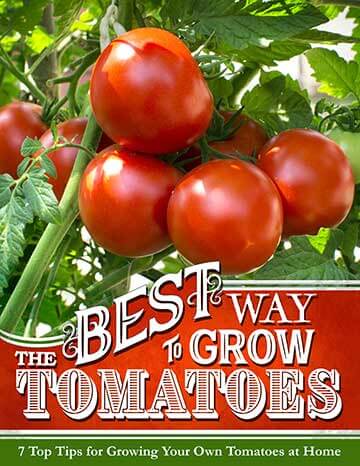 Discover 7 top tips for growing, harvesting, and enjoying tomatoes from your home garden—when you access the FREE guide The Best Way to Grow Tomatoes, right now!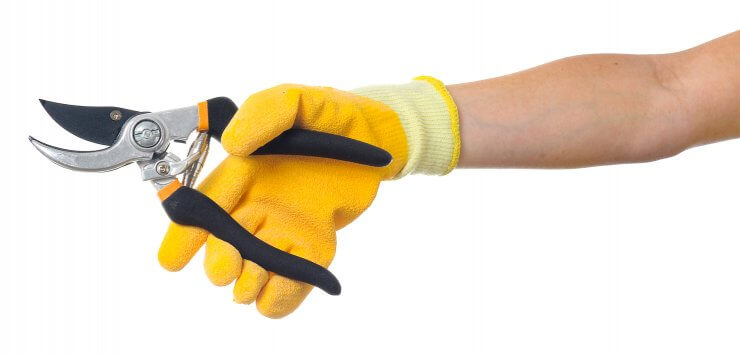 Sharp hand pruners
There's nothing quite like using hand pruners and taking your frustrations out on an invasive vine. I love my hand pruners! In the gardening world, there's not a lot of immediate gratification when you're waiting for vegetables to take root and mature. But when it comes to tools needed to start a garden, a sharp pair of hand pruners can satisfy my need for immediate results. Cut your weeds, trim back your herbs, and give your tomatoes a haircut to produce more fruit (yes it's a fruit). Bonus points if your hand pruners have a hole in the handle or a loop attachment for easy hanging storage.
Now, for garden tools you really don't need! (At least, not right away!)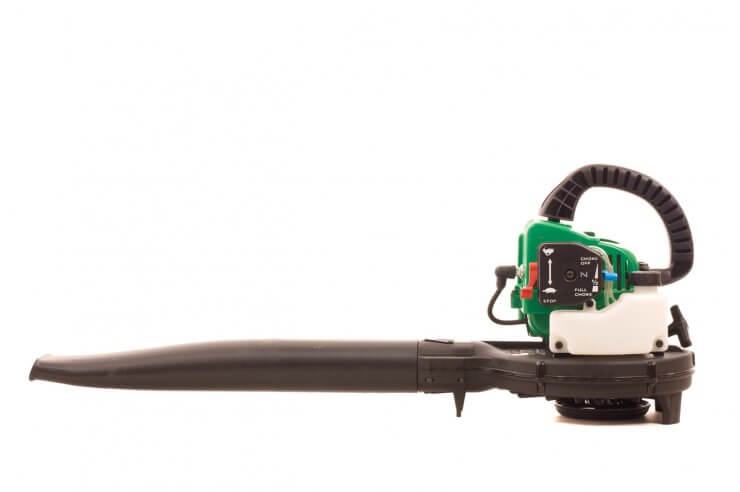 Leaf blower
I hope the Big Leaf Blower lobby isn't reading this, but I can't stand leaf blowers! They are loud, obnoxious, gas-guzzling, garden nuisances. In fact, many towns have noise ordinances that either prohibit them or limit the hours of operation. If you're planning a vegetable garden, you may think a leaf blower is a good idea to keep your garden clear of falling leaves and seed pods from nearby trees. In reality, you can turn your fallen leaves into useful mulch or even compost which will help your vegetable garden grow. Ditch the leaf blowers. Your neighbor will love you!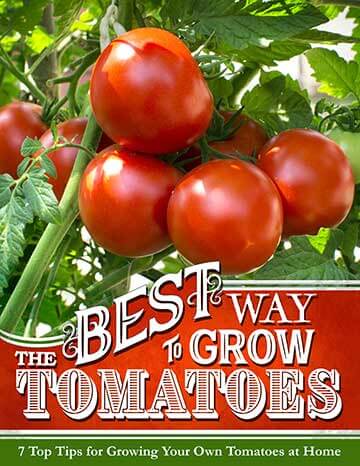 Discover 7 top tips for growing, harvesting, and enjoying tomatoes from your home garden—when you access the FREE guide The Best Way to Grow Tomatoes, right now!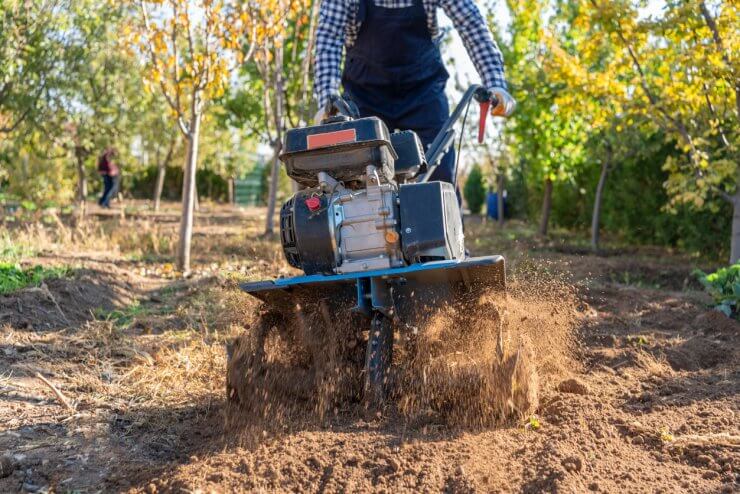 Rototiller
You won't find the rototiller on my list of tools needed to start a garden. While garden tillers can be super helpful on larger projects, it's probably overkill if you're just starting out. In general,  there's nothing a rototiller can do that a shovel or rake can't accomplish with some elbow grease. And you'll be less likely to do damage to your yard (or any buried gas, irrigation, or utility lines). If you do need to use a rototiller, consider renting one out for the day, instead. It'll be more affordable.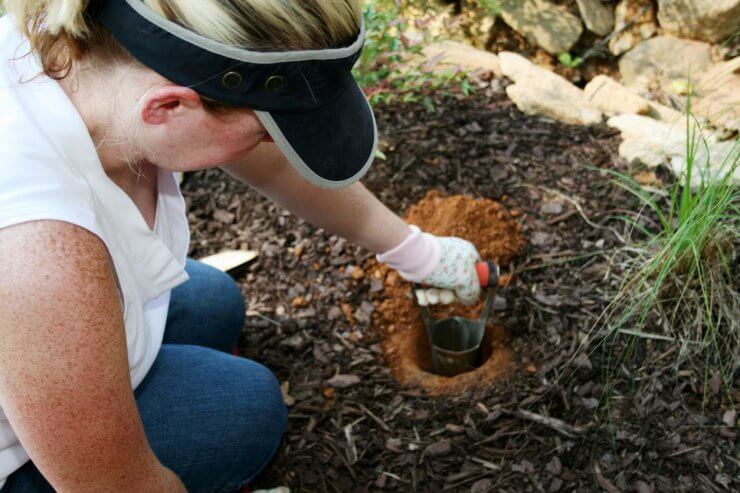 Bulb planter
I'll be honest, these bulb planters are pretty cute, and they fall into a category of highly specific garden tools that I always gravitate to in the garden center aisles. I don't hate bulb planters, because they do what they're supposed to. I just don't think you need to spend money on something that a hand trowel (or even your own hands) can do for free. The problem with buying highly specific garden tools is that they take up more space than they're worth. This is especially true if your tool storage space is minimal.
What are your must-have tools to start a garden? What do you recommend passing on? Let me know in the comments!