Gift giving for the plant lover in your life can be tricky, especially if you think they already have everything they need. Imagine your loved one opening a holiday or birthday gift with excitement and anticipation, only to unveil a 20 pound bag of potting soil. Sure, it'll be useful, but it doesn't exactly have the wow factor you may be looking for. I've put together a list of five cool gardening tools for the plant lover in your life that I think are thoughtful, unique, and useful. (And are NOT a bag of dirt!)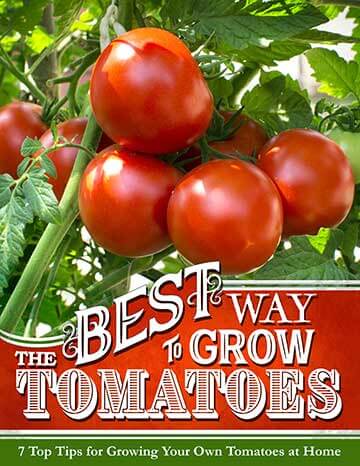 Discover 7 top tips for growing, harvesting, and enjoying tomatoes from your home garden—when you access the FREE guide The Best Way to Grow Tomatoes, right now!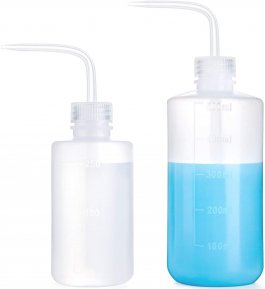 1. Watering Squeeze Bottles 
The gardener in your life undoubtedly has a watering can already, but these watering squeeze bottles are a lifesaver for your plant lover's smaller, more delicate plants. This two-pack of watering squeeze bottles gives gardeners ultimate watering control for plants like smaller succulents or seedlings that require only a bit of water at a time. The measuring marks on the bottle also allow for great precision to help prevent over-watering.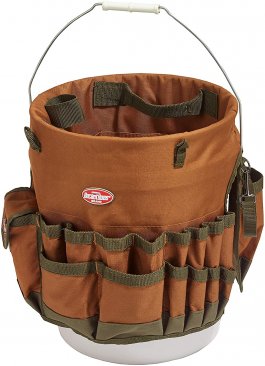 2. Bucket Boss Tool Organizer
I like this Bucket Boss because it turns any ol' 5-gallon bucket into a tidy plant tool organizer. This is a great gift for an indoor or outdoor gardener, and is an excellent storage option for small spaces. Small shovels, watering bottles, plant labels, gloves, hand rakes, and more can all fit around the inside and outside perimeter of the bucket, and you can use the inner well to hold any larger items like a watering can or a small bag of potting mix. It doesn't come with the bucket, but you can find a 5 gallon bucket at your local Lowes or Home Depot.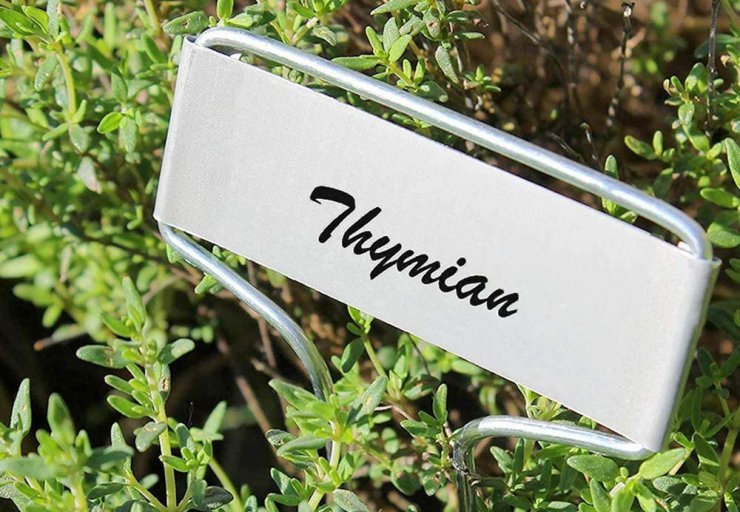 3. Metal Plant Labels
This is another cool gardening tool for the gardener in your life that can be used indoors or outdoors. Metal garden markers and plant labels are my favorite because they're durable, reusable, and you can write directly on them or apply a printed label. I've seen some folks get creative using multi-colored acrylic paint markers. Plant labels are so helpful with seedlings and vegetables as well as keeping track of your perennials between seasons. Indoors, these labels are great for recording preferred sun and watering needs.  These rainbow stakes are fun too.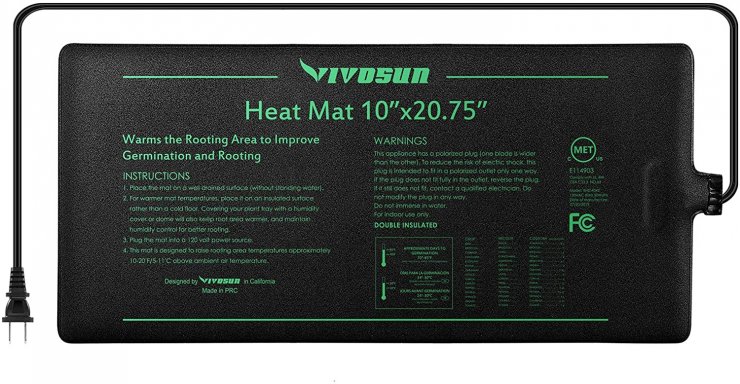 4. Seedling Heat Mat
My father-in-law was a big tropical plant enthusiast, and one of the most useful tools he had was a seedling heating mat, which helps the germination process of tropical plants growing in not-so-tropical locations. He once grew Bird of Paradise plants from seed using a seedling heat mat and PATIENCE. (The germination process for those plants took six months!) A seedling heat mat is a great gardening tool for anyone who wants to grow plants from seed year-round, especially during colder winter months. This is the mat I use to start my vegetable seedlings in the winter.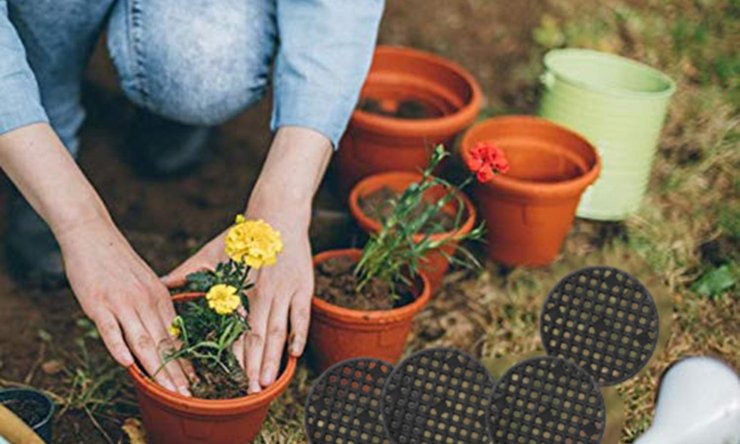 5. Drain Hole Mesh Pads  
Watering indoor plants can be a messy chore if you haven't prepped your pots properly. If you plug up the drain hole too much, your plants will end up overwatered and with root rot. If you don't obstruct the drain at all, you wind up washing away nutrient-rich potting soil, and making a mess! These little pads prevent potting mix from slipping out of indoor pots during watering. It's such a simple solution, and the gardener you're gifting will definitely appreciate it!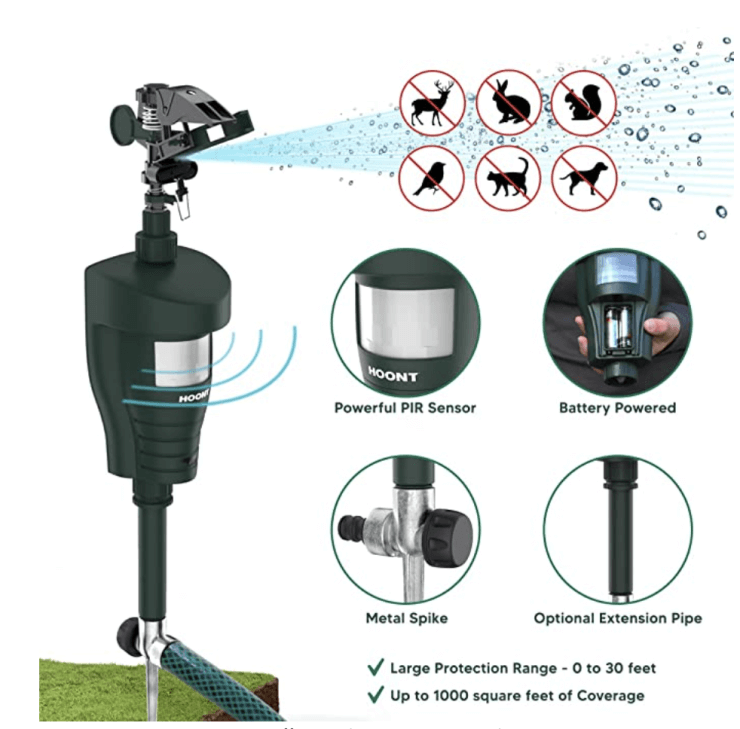 6. Motion-Activated Sprinkler
If you're buying for a gardener who is always complaining about pests getting into their gardener, this motion-activated sprinkler will scare them off. Sure, it might be going off all day for one reason or another, but this method with the highly-rated Hoont Cobra is successful, and it's battery-operated.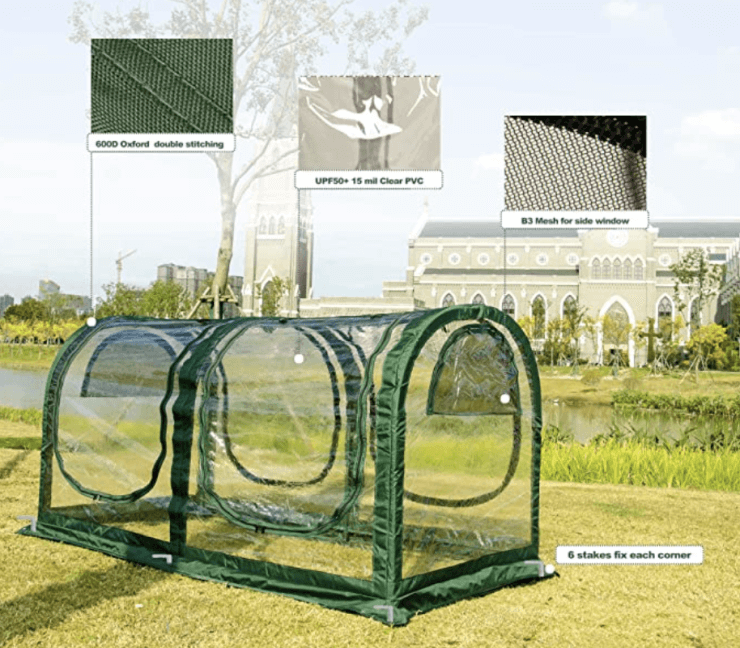 7. Portable Greenhouse Tent
For ease of use and storage in the off-season, a lot of gardeners like this Porayhut Portable Greenhouse Tent for in-ground gardens. It lays flat against the earth, weighs only 11 pounds, and the dimensions are 71 x 35.4 x 35.4 inches fully assembled. Broken down, it is 36.2 x 5.51 x 11.42 inches. It's easy to assemble, though it's by no means a pop-up tent, and is a little higher than waist height for most people.
8. A 2-gallon plastic watering can
I really like the Bloem 2.6g Easy Pour Watering Can because it has an extra handle that makes it easier to carry 3 gallons of water. But as much as I love it, I'm always reaching for the Bloem 2 Gallon Light Weight Traditional Watering Can because it's just super simple and less bulky to use. The handle makes it easy to pour close to you, but the extension of the handle makes it just as easy to pour further away. I'm a big fan of this traditional watering can, and Bloem cans in general.
The Okatsune 101 bypass pruner has been a top choice among gardeners for years, and I think it's the best bypass pruner. It's one of the most reliable pruners available at a price that's easy on the wallet. This pruner is designed with a stainless steel blade. The blades include chromium to help protect against rust and corrosion. The pruner is meant to be used with one hand and has a soft grip. This makes it more comfortable to use than other types of pruners. These pruners also feature a locking mechanism that flips out, which keeps the blades from accidentally closing while you're pruning (my pet peeve with the Felco). This can help to reduce damage to your fingers and it can also extend the life of the pruners. An alternative for larger hands is the Okatsune 103.

If it's a really good friend you're buying for, get them the Lomi. They'll be able to compost dinner overnight and have it ready by morning. That's what Lomi does, and I'm totally in love with it. It makes turning kitchen scraps into compost the easiest thing ever. Just fill to the designated line with table scraps, eggs, chopped-up paper, coffee grinds, even meat, and Lomi dehydrates it and turns it into compost. You can use their tablets as well that activate important bacteria in the soil to break it down, but I find it works fine without using them too, unless you're breaking down compostable plasticware. In states like Vermont where composting is required by law, it's a no-brainer!
Cheaper and easier than a hydroponic garden, a microgreens kit is awesome for the kitchen! You can use microgreens as a garnish, or grow green onions in them if you get the Hamama Microgreens Kit, which I reviewed in Growing Microgreens: Kits vs. DIY. I love mine and almost always have something growing in it.
12. Gardyn Vertical Hydroponic Garden

I can't say enough about the Gardyn. It's the best investment I've ever made. Not just for the produce I get all winter long, but also for the joy I get from gardening throughout the winter. This year I tried strawberries and it was so fun to watch them grow, and then harvest them in February!
What is your go-to gift for the plant lover in your life? I'd love to hear about your cool gardening tools and great plant-themed gifts.
Note: Food Gardening Network contains links to affiliate websites, including Amazon and Rakuten Affiliate Network, and we may receive a commission for any eligible purchases made by you through links on this page. Any reviews are based on honest reviews of the products.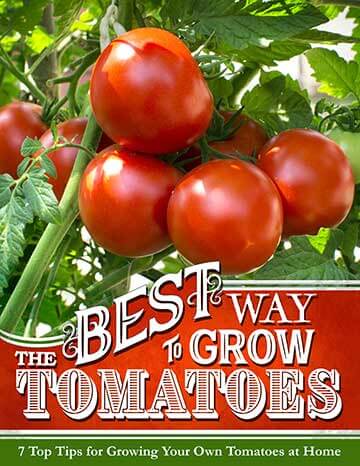 Discover 7 top tips for growing, harvesting, and enjoying tomatoes from your home garden—when you access the FREE guide The Best Way to Grow Tomatoes, right now!