Green beans are such a delight to have in the garden. They don't require a ton of sun to grow, pole beans can double as decoration on a trellis, and in terms of a side dish for dinner, they're one of my favorites. Probably because they go so well with my other two favorite ingredients: lemon and garlic. And this roasted lemon-garlic green beans recipe is so easy to make—especially necessary when you have a heaping portion of green beans harvested—that it'll become a weeknight staple in no time!
Other than the French green beans themselves (also known as Haricots Verts), the quality of your garlic is of utmost importance in this side dish.
If you're thinking of reaching for that jar of minced garlic in your refrigerator for this recipe, I need you to take your left hand, look at it sternly, and then slap it with your right hand. Take it from an Italian, there are very few exceptions for using pre-minced garlic. It's mostly flavorless, since garlic starts losing flavor from the minute it's chopped.
Instead, use a whole clove of garlic. You're grating it, which makes it super simple. And why do I care so much about the garlic in this recipe? Why won't I shut up about it? Because when you grate fresh garlic, it becomes like a paste, and that paste envelops your green beans and candies it as the green beans cook in this recipe. You don't want to miss out on that!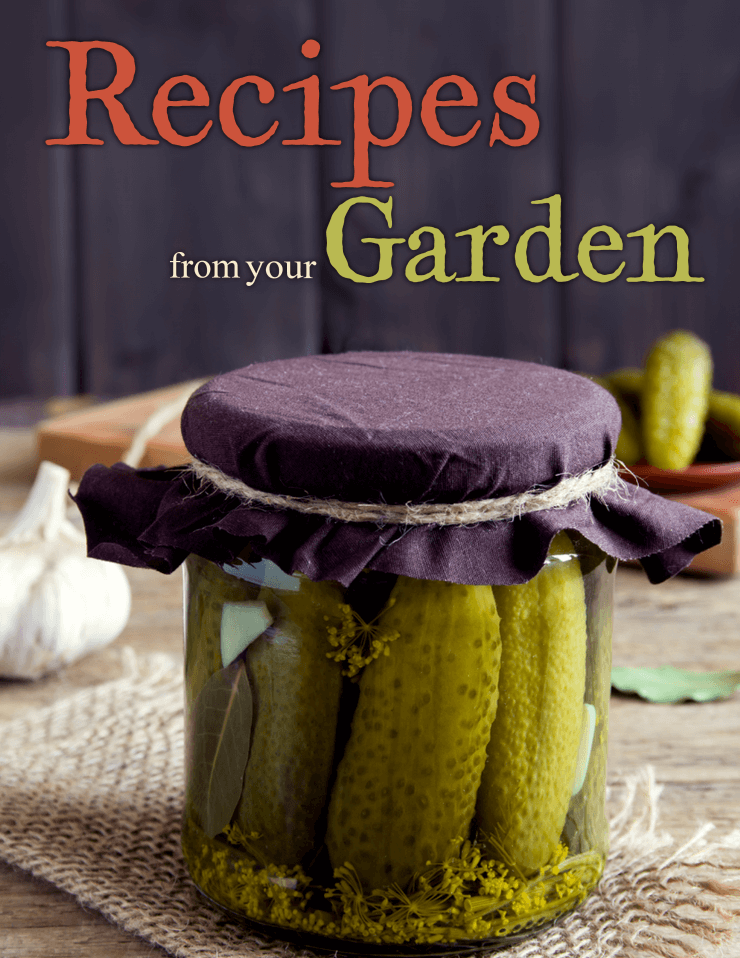 Discover 9 garden recipes spotlighting the delicious possibilities of home gardens—when you access the FREEBIE Recipes from Your Garden, right now!
This lemon-garlic green beans recipe is also a grill-favorite. Simply use a disposable roasting pan and cook it in the oven ahead of time. Then, when your guests arrive for your BBQ and dinner time is lingering, simply throw it on the grill to heat up.
Print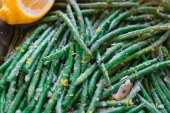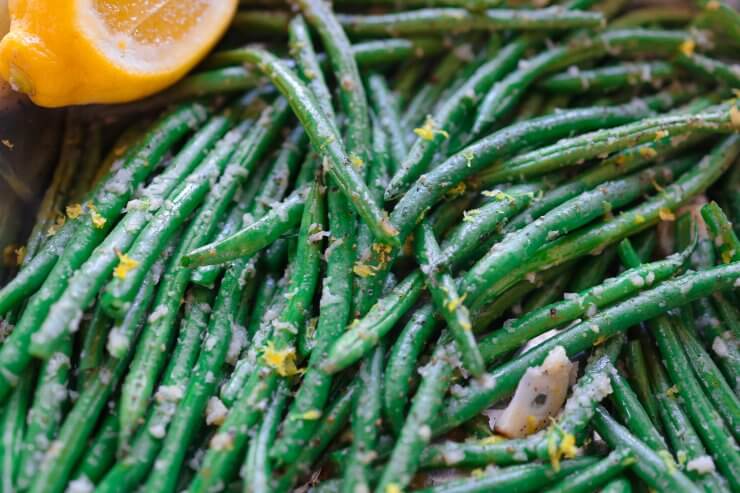 Roasted Lemon-Garlic Green Beans Recipe
In this simple-to-prepare side dish, french green beans are tossed with fresh grated garlic and lemon, and baked in the oven for the perfect balance of salt, acid and fat with garlic that candies the beans as they cook.
Author:
Prep Time:

5 minutes

Cook Time:

35 minutes

Total Time:

40 minutes

Yield:

6

servings

1

x
Category:

Sides & Sauces
Ingredients
16 oz

French beans (washed and trimmed as needed)

2 tbsp

extra virgin olive oil

1

lemon

8

whole cloves of garlic (peeled)
Salt and pepper
Instructions
Preheat oven to 425F. In a roasting pan, add your washed and trimmed french beans, and drizzle lightly with extra virgin olive oil.
Using a microplane or fine cheese grater, grate your cloves of garlic over the green beans. Don't cheat and use pickled minced garlic from the jar, you need the real stuff. It will coat and candy the green beans as it cooks.
Slice off the cheeks of the lemon (sides) and squeeze the juice over your green beans, then cover generously with several cranks of fresh pepper and toss.
Cover with tinfoil and bake for 25 minutes, and then let sit covered for another ten to finish.
Before serving, use your microplane or cheese grater to grate just the yellow skin of the lemon (zest) over the green beans (no white pith, just the skin.)
Sprinkle with salt to taste, toss again, and serve!
You won't regret making this recipe, it's so easy that even a toddler can help you throw it together for dinner. And if they do, they might even eat their greens! If you try this recipe, I'd love to know what you think of it!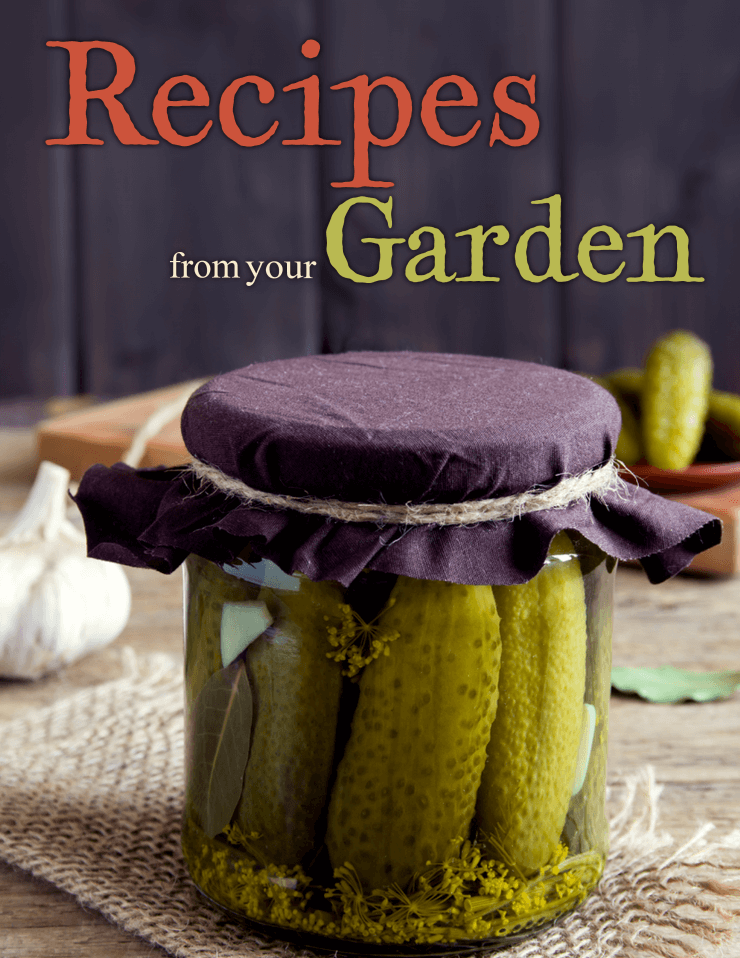 Discover 9 garden recipes spotlighting the delicious possibilities of home gardens—when you access the FREEBIE Recipes from Your Garden, right now!