In many of the 4-season zones in the US, April is the month of the year where you can really get started on your early crops. By April, unless you're in zone 4 or below, you're pretty much past the snow phase and the ground is beginning to or is officially thawed.
Since you can still get some frost in April, always make sure whatever you're planting is frost-tolerant, or simply wait until the end of the month.
In terms of coming up with a list of things to plant in April, there are many, but the list below includes five specific vegetables and fruits that can more or less only be planted in April because they don't like the summer heat.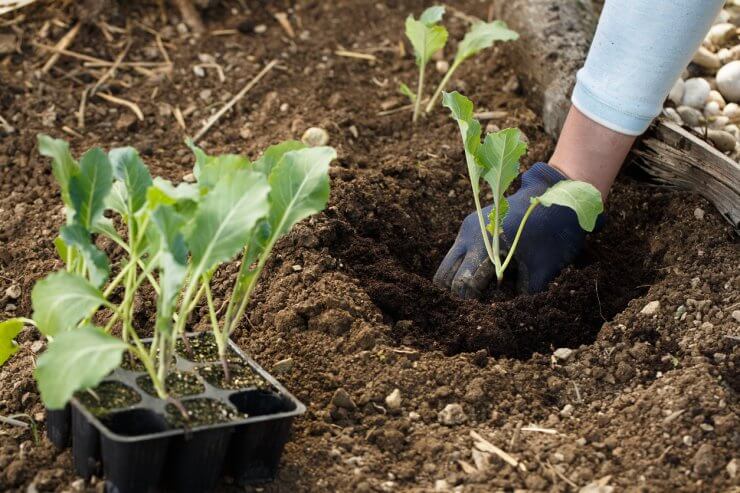 Cauliflower – Most types of cauliflower need to be planted early so that they begin to flower before the heat of the summer. You can start growing seedlings indoors in April, and they can be planted in the ground two weeks before the last frost. Learn more about growing cauliflower.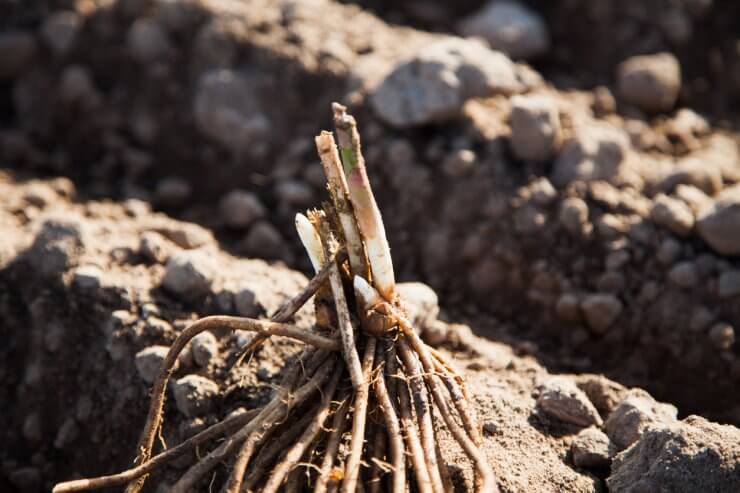 Asparagus – Asparagus does not provide instant gratification by any means, in fact it can take years before it grows a crop, but once it does, it will grow back for up to 30 years. The best time to plant asparagus is as soon as the ground has thawed. You'll need a weed-free planting bed to plant your crowns, that is kept weed free with mulch and gentle hand weeding, because asparagus won't compete with weeds, and is fragile in the early years. Learn more about growing asparagus.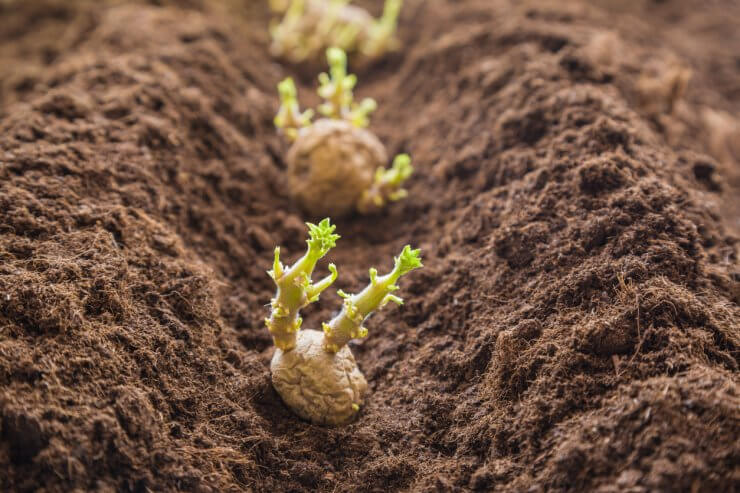 Potatoes – As soon as the soil can be worked in the spring, you can start planting potatoes, and they will start to grow once the soil is 45 degrees F. They don't like a surprise hard frost, so if one is on the forecast, cover your potatoes. You can also plant a second crop in June! Learn more about planting potatoes.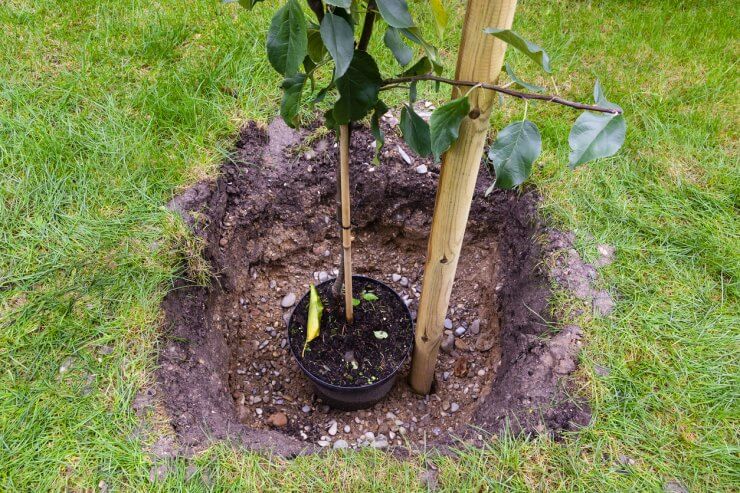 Apple Trees – If this is the year you want to start growing your own apples, for most planting zones, early March to late April is the window for planting. Most sellers will be sold out when you try to buy them in the spring, so it's recommended to reserve your tree(s) the summer before. Learn more about growing apples.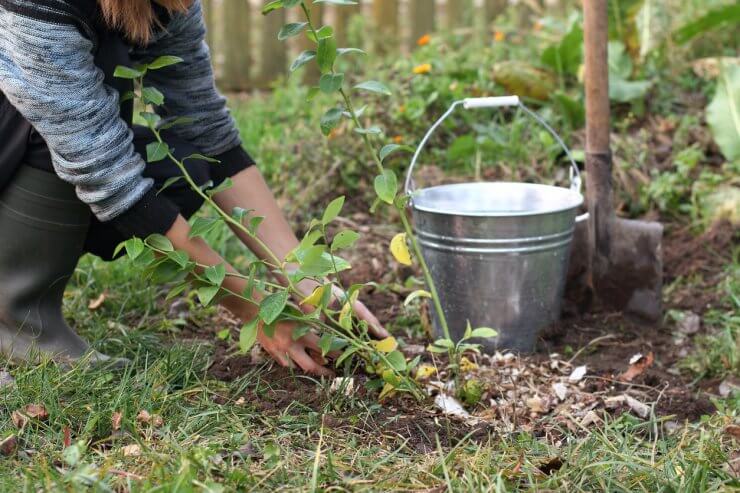 Blueberry Bushes – When you plant blueberries depends on where you live, but if you have more than one season, it's most likely in the spring. In warmer climates, it's best to plant them in the fall, but for most zones they should be planted in early spring. Blueberry bushes may not produce for a couple years and in fact you should pinch off their blooms for the first two years after planting so they can use their energy to establish their roots. Learn more about growing blueberries.
Which fruits and veggies are you excited to plant this April?