Hello December! The weather is getting colder, the holiday decorations are going up, and visions of early spring crops are dancing in your head. But you don't need to wait all winter to scratch that gardening itch. In fact, there's plenty you can do to keep your thumb green by gardening in December. Gardening in December? She must be kidding! While it may be too soon to start seedlings outside, you can make real progress indoors and be fully prepared for your spring outdoor garden. Check out these five ways to keep gardening in December.
Start a hydroponic garden
I think people shy away from hydroponic gardens because they sound scientific and scary. It's water, people! I promise, you too, can be the proud grower of a hydroponic garden. Lettuce and herbs will be your biggest success right off the bat. With a little extra attention and time, you can even get tomatoes and peppers to grow in your hydroponic garden. There are different kits available at various price points and sizes. Gardening in December never looked so cool!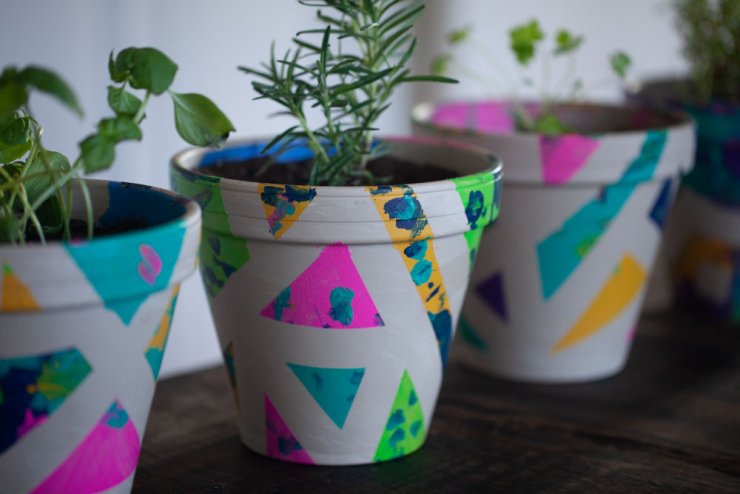 Set up a container herb garden
With a few pots lined up on your windowsill and a selection of herbs, you can have fresh herbs all winter long at a fraction of the grocery store costs. That stuff is expensive! Simply plant your herbs from seeds, seedlings, or cuttings and watch them take off in a sunny kitchen window. If you want a fun project to do with your kids, see the video I did on making a DIY plant pot with kids.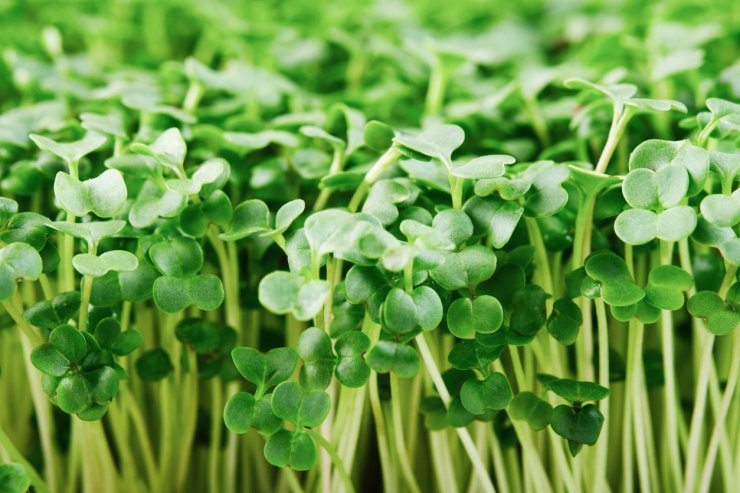 Try your hand at microgreens
Micro what? Microgreens are basically seedlings of vegetables and herbs that are harvested in as little as six days from planting. They can be used for garnish, salads, or even in smoothies and can add sweetness or a bit of spice to your recipes, depending on the plant. Vegetables that do well as microgreens are baby arugula, beet tops, pea shoots, broccoli, kale, and wheatgrass.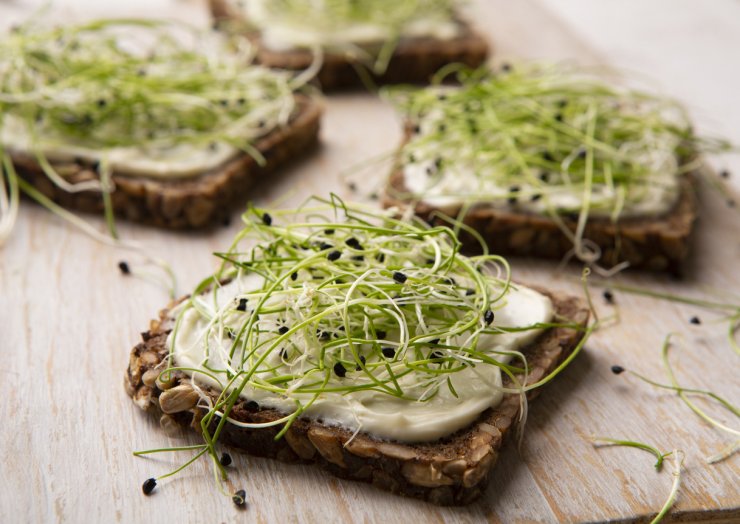 Buy a sprouting kit
A lot of people confused microgreens with sprouts, but the difference is that microgreens you grow and trim, while sprouts you eat the whole thing, seed and all! And if you're yearning to keep gardening in December, this is a great way to scratch the itch. I love a nice layer of alfalfa sprouts on my salad or sandwich wraps. My favorite types of sprouts are alfalfa, broccoli, beets, peas, beans, radishes, and even sunflowers. With a simple sprout kit that you can buy online, some water, and a little bit of effort you'll have sprouts in less than a week!
Start planning and budgeting for your outdoor garden
Gardening in December isn't just about indoor plants and herbs. It's also about planning ahead. Take some time to reflect on your previous growing seasons. What has worked well? What could you do differently next season? What new crops are you interested in trying? These are just a few questions to ask yourself when planning your outdoor garden. Think about the location of your spring crops and plan for some companion planting to help each of your veggies thrive. And don't forget the money! It's a good idea to plan out how much you want to spend for the season and create a method for tracking. This can be a computer spreadsheet, or a good ol' fashioned notebook. It's easy to get carried away at the home and garden store or nursery. Trust me, I've been there!