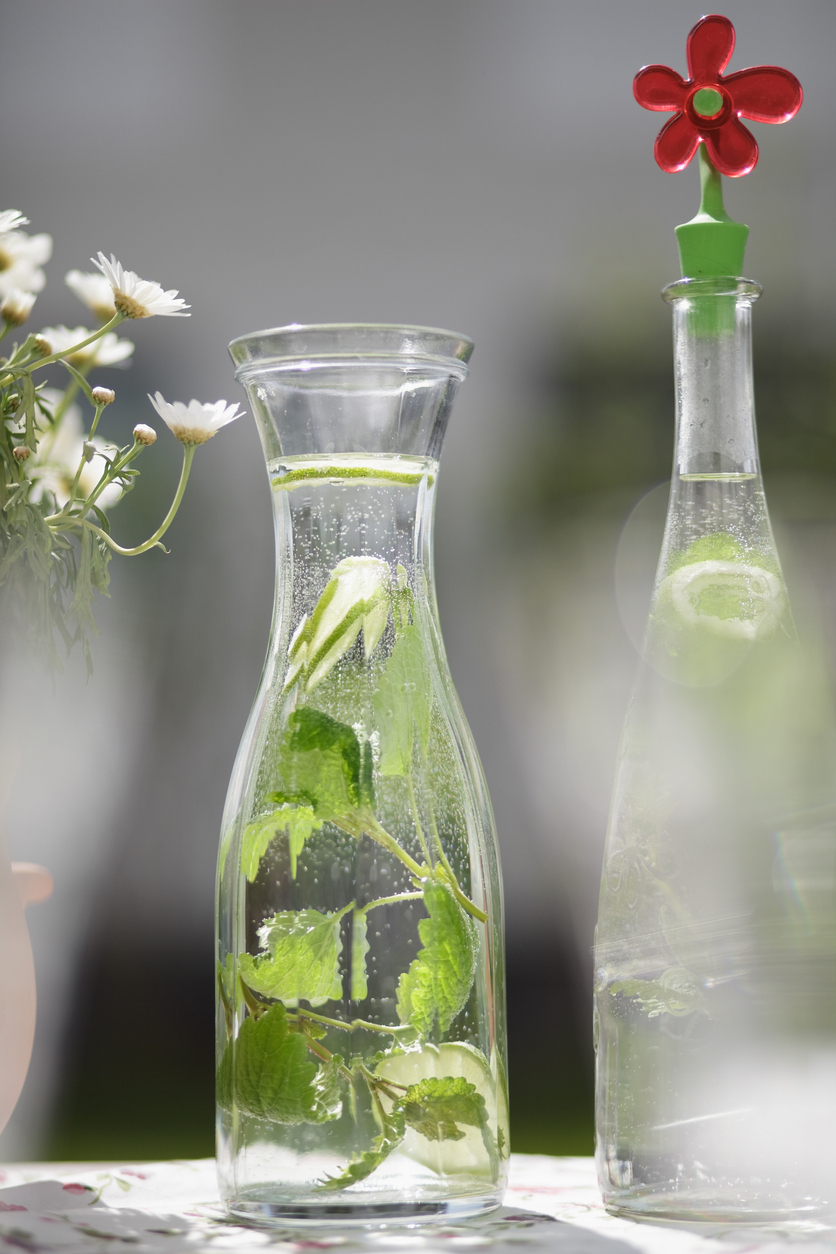 Chamomile Fizz, you say? Yes indeed. Think tea, but fizzy. On a hot day, I often find myself wanting a nice, cold soda — but that isn't really the healthiest option, is it? Just the high fructose corn syrup alone will make you think twice! Of course, health experts will say that drinking enough water is the best way to stay hydrated — except when you're craving something bubbly, flat water doesn't usually cut it.
Instead of just settling for one or the other, I took this as an opportunity to exercise a bit of creativity. I wanted the bubbly playfulness of soda but I certainly didn't want the syrupy-sweet taste it has. I also wanted water but I didn't want my drink to be boring. So, what did I do?
Got some club soda, of course!
It's the perfect solution: club soda has the fun fizz of soda but it's as flavorless as water, which means you can add whatever flavor you want. Aside from having minerals added to the water, it's great for mixed drinks since it simply serves as a bubbly base even for the mildest of flavors.
I didn't just stop with club soda. I wanted a little wow factor to go with it. This is where a handful of chamomile goes a long way!
With this Chamomile Fizz, you get a cool, refreshing drink that's just mildly sweet and a little tropical to boot. You can even make the chamomile syrup in advance so you can have it ready for those sweltering afternoons (or even a cold winter night!). Add a sprig of mint for that extra burst of chill and you'll have a clean, playful Chamomile Fizz that can accompany a hearty lunch!
Print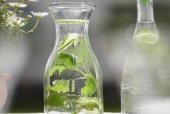 Chamomile Fizz
Bubbly and refreshing, a cold glass of Chamomile Fizz can give hot days a burst of extra chill!
Author:
Prep Time:

20 minutes

Additional Time:

40 minutes

Total Time:

1 hour

Yield:

Serves 2

Category:

Beverages
Ingredients
3 tablespoons

of dried chamomile flowers, or

6 tablespoons

of fresh chamomile flowers

1/2 cup

honey

1 cup

water

1

liter club soda
Instructions
Heat the water in a small saucepan.
Add the chamomile and continue to heat the water on medium. Don't let it boil.
Add the honey and stir until completely dissolved.
Let the mixture cool, then strain the liquid and discard the chamomile.
Chill the mixture until ready to serve.
To serve, mix one-part chamomile syrup with three parts club soda. Taste and adjust proportions to taste.
Serve with ice and a sprig of mint.
Have you tried making this Chamomile Fizz? You can make this ahead of time and seal the chamomile syrup in a jar so it's ready to mix—please tell us how it turned out for you.