Eggplant is low in calories and while it's not rich in nutrients, it does provide an ample amount of fiber and potassium. In Ayurveda medicine, white eggplant is used to treat diabetes, and eggplant roots are used to treat asthma.
Here is the nutrition information for one cup of raw eggplant, cubed like you might add to a stew or in a skillet: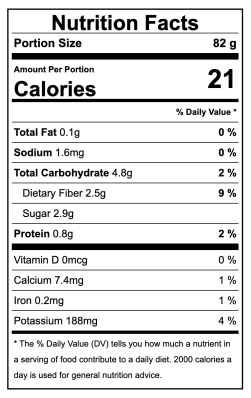 Source: https://www.nutritionvalue.org/Eggplant%2C_raw_nutritional_value.html?utm_source=share-by-url
Here are some of the compounds in eggplant:
Protein: One serving of eggplant offers 2% of your Recommended Dietary Allowance (RDA). Protein is essential for our cellular function, immune system, energy, and growth.
Fiber: Eggplant is high in fiber, which is essential for a healthy diet. One serving of eggplant provides 9% of your RDA.
Iron: Iron helps transport oxygen in your red blood cells. One serving of eggplant provides 1% of the RDA.
Potassium: Important for heart health, one serving of eggplant provides 4% of the RDA.
Folate: Also known as B9, folate supports healthy cell-division, and helps form the DNA and RNA that tells our cells what to do. It's particularly important for pregnant women, as fetal growth depends on it. Eggplant provides 5% of the RDA.
Vitamin K: Our bodies use vitamin K for blood clotting, helping our wounds to heal, and to keep our bones healthy. Eggplant provides 5% of the RDA.
Vitamin C: The vitamin C in eggplant is an antioxidant necessary for immune system and skin health because it protects your cells against damage. Eggplant provides 3% of the RDA.
Did you know all these nutrition facts about eggplant? Please tell us what you think.