Blackberries, raspberries, and strawberries are very high in ellagic acid, which is an antioxidant that acts as a scavenger, helping to make potential cancer-causing chemicals inactive. Ellagic acid reduces the genetic damage caused by carcinogens like tobacco smoke and air pollution.
Blackberries also contain other antioxidants, such as the anthocyanins that give the berries their color, that can help lower cholesterol, ward off cardiovascular disease, cancer and strokes, and reduce blood sugar levels.
Blackberries are an excellent source of vitamin C and the mineral selenium.
Here is the nutrition information for 1 cup of raw blackberries.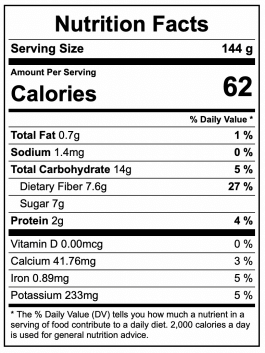 Did you know that blackberries are so healthful? Tell us what you think in the comments.