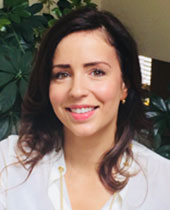 Ever since I was a kid, I've loved the month of June. School let out, the days grew long and sunny, and I looked forward to a nice cold glass of lemonade when I'd come home from playing with friends. Even as an adult, June feels special. Those first summer days at the beach watching the tide roll in feel like a luxury year after year. 
I also love all those fruits and vegetables coming at this time of year. Just in the past few weeks we've had tender asparagus spears for dinner, juicy strawberries with breakfast, and plenty of pea greens, radishes, spinach, and Hakurei turnips to make some deliciously refreshing salads. If you live in warmer planting zones, you may already have blueberries, zucchini, peppers, eggplant, and cucumbers gracing your garden. 
If you're reading this and feeling like you've missed your chance to garden this year, I have good news for you. There's still plenty of time to put some seeds in the ground, move your seedlings outdoors, or grab some young veggie plants at your favorite farmstand and plant them at home. 
And if you're just getting your garden set up and thinking about a raised bed or container garden, this issue is packed with helpful stories, tips, ideas, and information. Raised bed gardening is abundant with benefits. Raised beds and containers are ideal for areas with poor or contaminated soil, gardeners with mobility issues, and gardens prone to getting eaten by local wildlife. Some raised beds can even accommodate gardeners who only have driveways, patios, or other non-traditional garden spaces. 
This month in Food Gardening Magazine we're exploring different aspects of raised bed gardening, from the pros and cons of different materials to handling challenging terrain, and designing a garden that works well for you. 
Here's what this issue has in store, starting with some of my favorites.
Gardening with Amanda articles—Food Gardening Network's Senior Editor and Producer Amanda MacArthur is one fabulous food gardener! She takes gardening seriously, makes it fun, and delivers some great content—including companion videos to show you, not just tell you, exactly what to do. Check out these four helpful articles, with videos, from Amanda this month:
And this issue of Food Gardening Magazine includes details on our three featured foods this month—concurrently with publishing this issue of our magazine, we're publishing three new and updated gardening guides on eggplant, lettuce, and watermelon. As a premium member of Food Gardening Network, you get full access to the magazine and these gardening guides:
Eggplants: Eggplants add a beautiful aura to any garden with their bright purple flowers and jewel-toned fruits. Learn all you need to know to grow these garden gems in Elegant Eggplant: The Complete Guide to Growing, Cooking, and Eating Eggplant.
Lettuce: You can grow lettuce anywhere with mild days and cool nights; in fact, you can even grow it in space! This cool-weather crop is a sure-fire way to enjoy fresh greens for months on end. Learn all about growing lettuce in the Leafy Lettuce collection.
Watermelon: What's more summer-like than watermelon? Growing your own watermelon, of course! Today's varieties—all 1,200+ of them—are sweet, flavorful, and absolutely delicious. Once you try homegrown, you'll never look back. Find out more in Wonderful Watermelon: How to Grow the Fruit that Means "Summer."
I've read all three gardening guides, and I learned so many things about these three plants. Consider some of these tidbits that I discovered while reading these gardening guides, to get you thinking about what you might want to plant this year.
The earliest known written records of eggplant come from China, where it was cultivated since at least the 5th century BCE. Arabic texts indicate that it was grown throughout the Mediterranean region during the Middle Ages, and a book on agriculture by Ibn al-Awwam in the 12th century describes how to grow eggplant.
A different type of lettuce—stem lettuce (celtuce)—shows up in historical records in fifth-century China. The leaves of stem lettuce are very bitter because of their high latex content, but the Chinese actually grow it for the stem and not the leaves. It's still common in China, but fairly rare in North America.
There is hieroglyphic and seed evidence from places such as Pharaoh Tutankhamun's tomb showing that watermelon was grown and enjoyed in Egypt as long as 5,000 years ago. It was placed in burial tombs to nourish the soul of the departed.
To help guide you through these three foods and our gardening guides, you'll find in this edition of Food Gardening Magazine Gardening Guide Close-Ups that focus on eggplant, lettuce, and watermelon—these in-depth articles give you valuable tips and advice about these three foods, and you'll have instant access to the premium gardening guides themselves, too. Be first to read these Gardening Guide Close-Ups, to get a head start on how to grow these foods:
How to Grow Eggplants in Containers:

Discover the secrets to growing these gorgeous summer vegetables in containers or raised beds. Find out how to get an abundant harvest, even if your garden is a five-gallon terra cotta pot on your balcony. 

Benefits of Growing Lettuce in Pots

: If you love lettuce as much as we do, you may already know that lettuce isn't fond of the summer heat. And you may know that every warm-blooded creature around loves to come snack on your lettuce at night. Now learn how to keep these tender greens out of the sun and away from the wildlife. 

Start Growing Watermelon in Raised Beds:

If you haven't grown watermelon before, this is the place to begin. Watermelon is surprisingly easy to grow and the reward for your efforts is soooo worth it. 
And then there are the recipes you'll find in the three gardening guides—here are three of my favorites that are tasty, unique, and easy to make:
Sweet and Sour Eggplant: Not only is this easy to cook but the ingredients all balance out each other while letting you enjoy a range of textures — from tender to crunchy and everything in between.
Grilled Garden Romaine

: When you're already grilling, get some Romaine ready for the grill. You'll love the hearty yet light flavor of Grilled Garden Romaine to go with your main dish.

Grilled Watermelon and Pineapple Skewers:

Fresh watermelon and pineapple chunks are the stars of the show in this delightful dessert. Both fruits have their own distinct sweetness and juiciness, with watermelon being a bit milder while pineapples have a slightly more intense flavor.
I hope you enjoy the June issue of Food Gardening Magazine as much as we've enjoyed putting it together. We're so happy to have you here! Now let's head out to the garden!
Happy gardening—and happy eating!

Kim Mateus
Editor & Publisher
P.S. Please enjoy this issue of Food Gardening Magazine, and let me know what you think about it by commenting below with your feedback! Your input is valuable to us and can help us make improvements.