I don't know about you, but one of my favorite Saturday morning activities is to sit down with a cup of tea and one of my favorite vegetable gardening magazines and dream about all the exciting veggies I could grow. Of course, that doesn't happen every Saturday, but that's okay. And did you know how hard it is to find a vegetable gardening magazine? Rare, indeed. Maybe in years past there were many, but you have to search the globe to find them nowadays, which you'll see in our list below. 
In the interest of all of us having the chance to spend a Saturday morning with an inspiring magazine, I thought it might be fun to list some favorites. So, I asked some other people at Food Gardening Network about the magazines they enjoy and combined that with some of my favorites, and these are the results! I hope you find a new magazine you love on this list! And if you haven't subscribed to our magazine yet, you can do that here. I'd also suggest getting on our email list by signing up for any of our freebies, because we send out really good offers every week in email. With all that said, let's explore!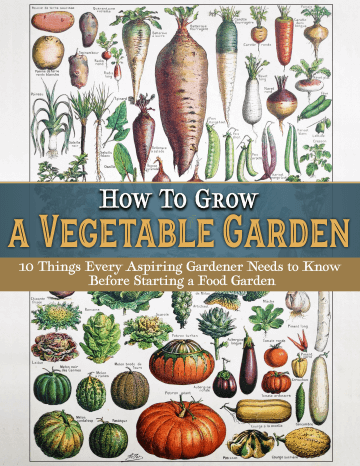 Discover 10 top tips for growing, harvesting, and enjoying fruits, vegetables, herbs and more from your home garden—when you access the FREEBIE How to Grow a Vegetable Garden, right now!
7 Vegetable gardening magazines to start reading today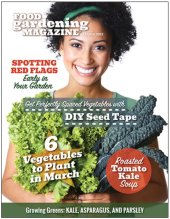 1. Food Gardening Magazine: I'd be remiss not to mention Food Gardening Magazine! It's so hard to find magazines focused solely on vegetable and fruit gardeners without being mixed in with flower gardening. Unless I can turn it into a tea, top my salad with it, or it's telling me my lettuce bolted, I don't spend much time thinking about flower gardening. And that's why I love Food Gardening Magazine so much, because we focus solely on consumable gardening, from growing to curing and cooking everything! We also try to keep things lighthearted and informative so it's fun to learn along with us.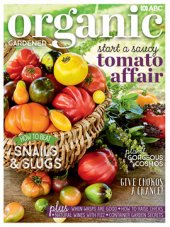 2. ABC Organic Gardener: ABC Organic Gardener comes from Australia and "explores eco-living issues such as organic food, renewable energy, permaculture, organic farmers markets, environmentally friendly home products, and eco-travel." They have a broad range of topics, some of which are specific to Australia. However, there is plenty here for non-Aussies to explore, such as tips for a healthy garden, growing vegetables from seed, or gardening in small spaces.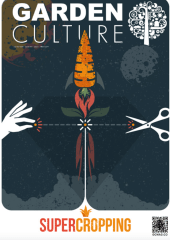 3. Garden Culture Magazine: Garden Culture Magazine is a digital and print publication dedicated to growing gardens indoors and out in smaller, urban plats. Some recent articles explore water conservation in the garden, regenerative gardening, harvesting garlic, and mushroom foraging.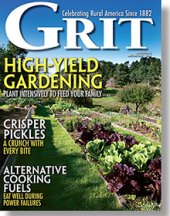 4. Grit: Rural American Know-How: Grit gets into more topics than most vegetable gardening magazines. This can be positive or not, depending on your preferences. However, if you're idea of gardening also includes raising chickens, trail-building, no-dig fencing, or making homemade saddle soap, Grit might be for you. They offer either digital or digital and print subscriptions. And they've been around for more than 130 years, so there's plenty to look through!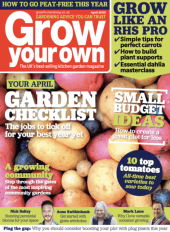 5. Grow Your Own: Based in the United Kingdom, Grow Your Own is a print and digital publication covering "sowing, growing and harvesting fruits and vegetables." Articles include an array of information, from practical tips for new growers to things you can do to help pollinators. They even cover some "lifestyle" material with a profile of a 758-pound pumpkin. As part of the Aceville Lifestyle family of magazines, Grow Your Own may not be as "rare" as others on this list, but they do have the resources to offer readers a lot of information.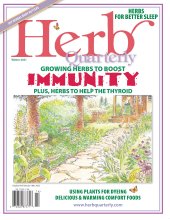 6. The Herb Quarterly: The Herb Quarterly bills itself as "America's oldest herb magazine," and has been in publication since 1978. This print-only publication (though they do have a very small selection of sample articles online) discusses herbal lore, explores the medicinal uses of various herbs, and offers recipes based on herbs and edible flowers.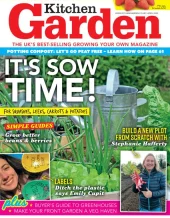 7. Kitchen Garden: Kitchen Garden is another UK-based magazine covering a lot of ground (no pun intended!) with feature articles that offer in-depth instructions on starting a new garden or protecting gardens from wind damage. You can also find England-centric information, such as an article highlighting in-person gardening workshops. The publication seems to lean toward a digital audience, but it looks like they have print options, as well.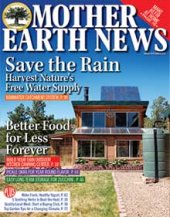 A bonus I should mention is Mother Earth News. I admit this one is a stretch because it's more than just vegetable gardening and as I already said, my heart is in the veggie garden. But I remember Mother Earth Gardener was once a great little vegetable gardening magazine you could use to learn about organic gardening. The magazine had a focus mainly on food gardening with a mix of herbal remedies. However, Mother Earth Gardening was recently wrapped up in Mother Earth News. That said, Mother Earth News is still the best general-interest gardening magazine that focuses a lot on food gardening, so I'd be remiss if I didn't include it. It covers plenty of informative topics around anything from vermicomposting to training tomatoes to seed starting. Mother Earth News also owns Grit, mentioned above.
There you have it, friends! Eight vegetable gardening magazines to keep you inspired and in the know!
Do you have a favorite gardening magazine that should be on this list?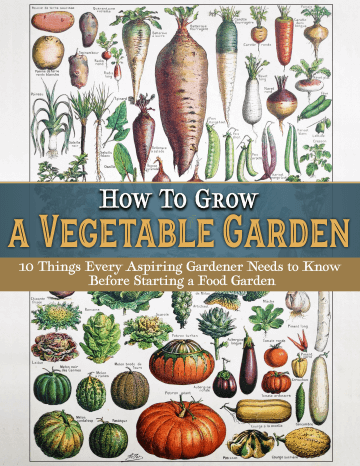 Discover 10 top tips for growing, harvesting, and enjoying fruits, vegetables, herbs and more from your home garden—when you access the FREEBIE How to Grow a Vegetable Garden, right now!