What do Edmonton, Alberta, Canada; Gilroy, California; Miami, Florida; and Springfield, Ohio, have in common? These locations, along with more than 75 others, are the testing grounds for varieties of new vegetables, flowers, and herbaceous perennials that will become All-America Selections. 
AAS is a non-profit organization that tests new varieties of plants for "garden performance" all over North America with the help of expert horticulturalists, many of whom come from university extension programs, garden centers, or well-regarded seed wholesalers. 
Since 1933, AAS has chosen the best-performing plants in both regional and national categories. To be considered, the plants must have "at least two significantly improved qualities" over other varieties already on the market. Some early AAS selections are still popular, though you could hardly call them "new vegetables" some 80-plus years after their introduction. Perhaps Kingscroft Bantam Sweet Corn (1934), Burpee Globe Tomato (1936), Early Prolific Straightneck Squash (1938), Clemson Spineless Okra (1939), or Sweet Banana Pepper (1941) sound familiar?
In fact, there are numerous AAS winners from several years that we grow in our gardens every year. Here's our list from last year. As for this year …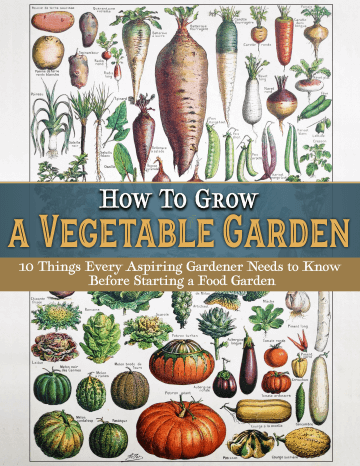 Discover 10 top tips for growing, harvesting, and enjoying fruits, vegetables, herbs and more from your home garden—when you access the FREEBIE How to Grow a Vegetable Garden, right now!
7 new vegetables we can't wait to plant in our garden
1. Pepper: Quickfire F1. This is technically a 2022 winner, but since AAS announces winners three times per year, the Quickfire wasn't available when we made our list last year. This is a gorgeous little plant, growing only about 6 inches tall but offering a prolific harvest of bright red Thai peppers. The peppers measure about 40,000 Scoville units, which is similar to a hot cayenne pepper. By comparison, jalapeños top out at around 6,000 Scovilles, and habaneros start at around 150,000 Scovilles. So this pepper brings some heat without too many tears. 
2. Cayenne Pepper: Wildcat F1. This high-yielding pepper plant produces 2 to 3 ounce fruits "with a great smoky flavor and peppery sweetness and a mild pungency of 500-1500 Scoville units." That puts the heat factor in line with a poblano or Anaheim pepper. Several judges noted the large size of the fruits, so if you're looking for a fun, mild pepper, this could be your winner.
3. Jalapeño Pepper: San Joaquin F1. This determinate pepper plant will give you a harvest of about 50 fruits, making it ideal for canning, pickling, or making a really large batch of salsa! The 30-inch-tall plant is perfect for containers.
4. Squash: Sweet Jade Kabocha F1. AAS describes this squash as a "cute, single-serving-sized squash." The dry texture and sweet flavor of this vegetable make it a winner in the kitchen, while the high yield makes for happy gardeners. 
5. Tomato: Zenzei F1. This Roma-style tomato is bred specifically for gardeners in the Midwest region, so this may or may not be one of the new vegetables we get to try this year. But if you're fortunate enough to grow these, it sounds like you're in for a real treat. Judges noted that the high-yielding Zenzei is ideal for small gardens, while the resistance to several common diseases makes this an easy plant to grow.
6. Watermelon: Rubyfirm F1. This "personal-sized" watermelon boasts minimal seeds and maximal flavor, and judges also noted its resistance to downy and powdery mildew. The fruits are sweet and firm, and at 6 inches around, they're ideal for a summer picnic.
7. Salvia: Blue By You. Technically, salvia is not one of the new vegetables on our list. It is, however, an AAS winner in the perennial category. But if it's not a vegetable, why is it here on this list? To begin, it's a gorgeous plant with bright deep blue blossoms that will look fabulous in just about any garden. This variety, in particular, is lauded for its winter hardiness and heat tolerance, as well as resistance to powdery mildew. That's all nice, of course, but the real reason it's on our list is because of its popularity with pollinators. Blue By You salvia will attract hummingbirds and butterflies as it continues to bloom throughout the season. And since we know that pollinators help our vegetables grow, too, it makes sense to have some flowers alongside our vegetables. If that's not enough, this variety of salvia "is not favored by deer or rabbits." As far as I'm concerned, anything that will attract pollinators, deter deer and rabbits, and look great doing it is something that belongs in the garden!
What about you? Are there any new vegetables out there that you want to try in your garden? 
Note: Food Gardening Network contains links to affiliate websites, including Amazon and Rakuten Affiliate Network, and we may receive a commission for any eligible purchases made by you through links on this page. Any reviews are based on honest reviews of the products.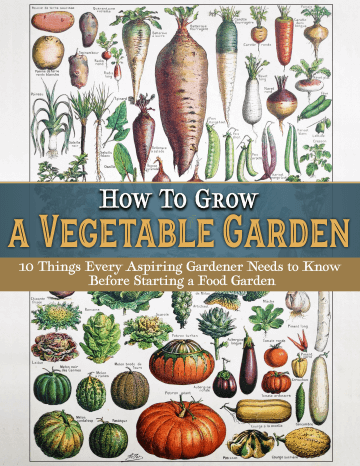 Discover 10 top tips for growing, harvesting, and enjoying fruits, vegetables, herbs and more from your home garden—when you access the FREEBIE How to Grow a Vegetable Garden, right now!