In the early days of my gardening, I thought that winter garden tasks were pretty limited. Rake up the dead plants, mix some compost into the soil, and then hibernate with a mug of hot chocolate for the next few months. 
As it turns out, there are quite a few things to do in the winter that will get your garden ready for spring. Luckily, there are also a few things to NOT do. Of course, your winter garden tasks aren't going to be too intensive. It is winter, after all. So don't fear. There's still plenty of time for that hot chocolate!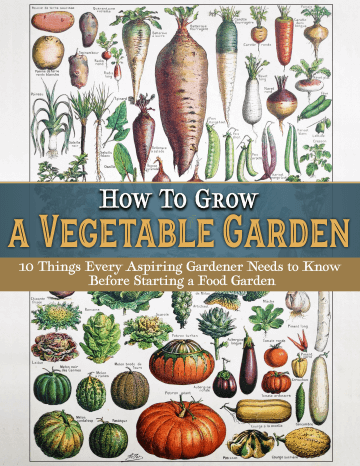 Discover 10 top tips for growing, harvesting, and enjoying fruits, vegetables, herbs and more from your home garden—when you access the FREEBIE How to Grow a Vegetable Garden, right now!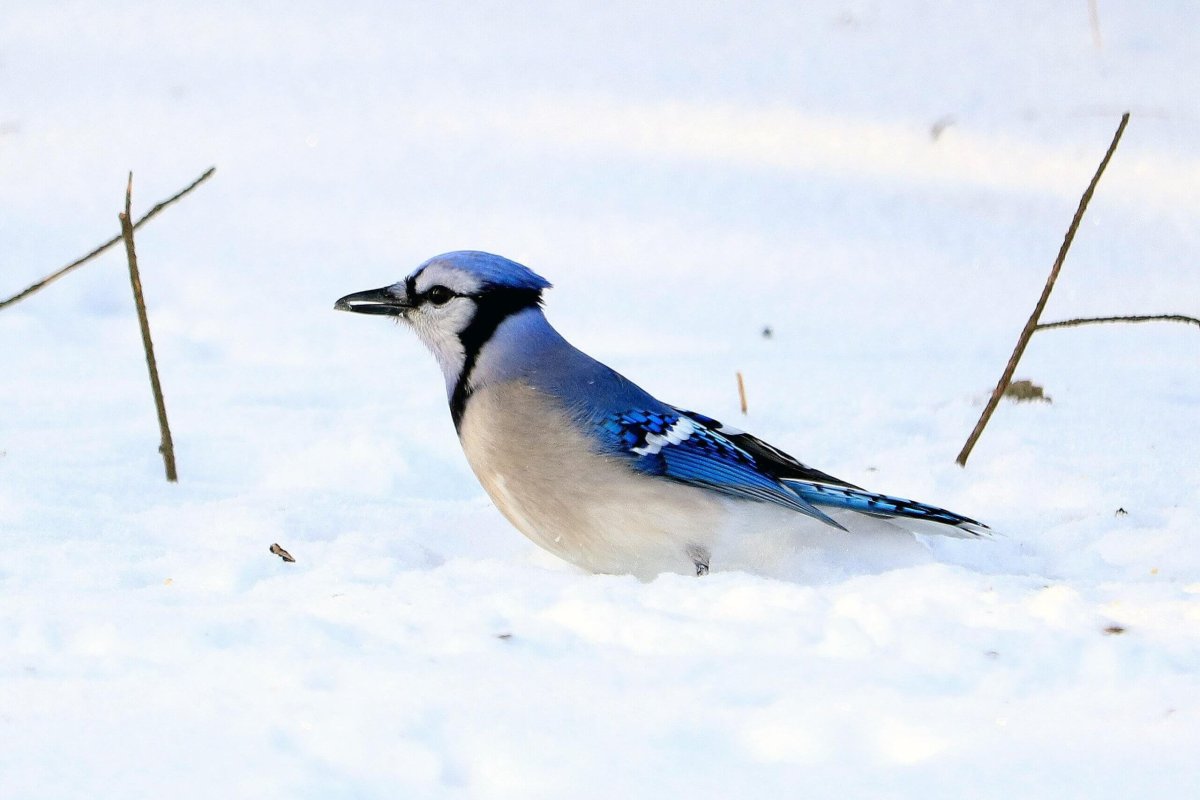 The 9 winter garden tasks you don't want to skip
First, let's chat real quick about those dead plants and leaves. Should you rake them up? Yes. And no. Again, in the early days of my gardening journey, I assumed that was part of the fall/winter garden cleanup. As it turns out, a number of beneficial insects often overwinter in that dead flora. 
However, just as beneficial insects can overwinter in plant debris, so can harmful pests such as squash bugs. In addition, pathogens such as Fusarium wilt and some blights can also overwinter in the soil. So, where does that leave us?
If you know you have infected plants during the growing season, do what you need to get rid of those plants and renew the soil. If there are no signs of pathogens, you might be able to let the garden spend the winter looking more natural. That may require additional cleanup and prep in the spring, but the payoff is worth it. 
Now then, on to those winter garden tasks!
I should note that this list assumes we're already into winter. You've cleaned and stored your tools, the last of the Brussels sprouts are harvested, and your garlic is overwintering. What's next?
1. Plan your garden. In my opinion, this is one of the most fun winter garden tasks. You can use graph paper and a pencil or go modern with a garden planning app. Will you plant in rows? Try no-till gardening? Build new raised beds? Expand your garden? The possibilities are vast.
2. Repair or replace broken tools. Now is the time to attend to any tools that need repair or replacement. If you wait until spring, every other gardener in five counties will be cramming into the aisles of the garden supply store. Just think! Take care of that task now, and you can smile your afternoon away in the garden while everyone else is trying to find a parking space.
3. Buy supplies. Along with replacing tools, now is also an excellent time to buy any other supplies you might need, from gloves to pots to fertilizer.
4. Order seeds. It's not unusual for rare or high-demand seeds to sell out. If you're not picky, this is an optional step. But if you really want to grow Country Gentleman corn, for example, you might want to order early on. 
5. Start seeds. Depending on the particular plant, you can start seeds up to several weeks before the typical last frost in your area. 
6. Refresh mulch. As the ground freezes and thaws over winter and into spring, perennial plants with shallow roots can get pushed up out of the soil, as can bulbs like garlic. A layer of mulch can help protect your perennials by equalizing the soil temperature. 
7. Keep bird feeders full. Yes, it's annoying when birds eat all your blueberries. But they also help your garden by eating harmful pests, aiding pollination, spreading native wildflower seeds, and just generally being a joyful presence. Feeding them throughout the winter will help ensure they stick around in the spring and summer. 
8. Plan for fruit trees. Spring is often the ideal time to plant and transplant fruit trees. If you're planning to grow fruit trees, winter is the time to start thinking about what parts of your yard get the right amount of sunlight and have the space for trees.
9. Test your soil. This might be an early winter or very late winter task since it will be a challenge with frozen soil. In any case, it's always a good idea to test your soil so you know what amendments you might need to add. 
Okay. What about those tasks NOT to do? Aside from maybe not cleaning up the plant debris, here are a few items you can consider:
Don't stress. Yes, it's ideal to get your seeds started at the right time, but just because you're a week or two behind doesn't mean they won't grow. You can always buy seedlings.
Don't fight nature. As much as it would be nice to get those carrots and beets in the ground on a particular date, you can't do much with frozen soil. Work with nature and let the weather guide you.
Don't go overboard with garden tools. I remind myself of this one regularly. There are plenty of gorgeous garden tools available, and some of them can make your gardening life much better, especially if you have mobility issues. However, people have grown crops for thousands of years with a few very simple tools.
I'm sure I've left a few winter garden tasks out. What would you add to the list? Let me know in the comments.
Note: Food Gardening Network contains links to affiliate websites, including Amazon and Rakuten Affiliate Network, and we may receive a commission for any eligible purchases made by you through links on this page. Any reviews are based on honest reviews of the products.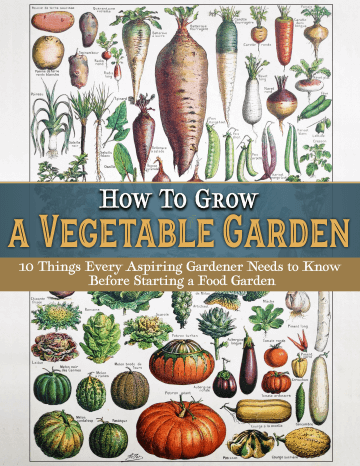 Discover 10 top tips for growing, harvesting, and enjoying fruits, vegetables, herbs and more from your home garden—when you access the FREEBIE How to Grow a Vegetable Garden, right now!