As someone who has suffered from back issues since I was a teen, and vertigo as an adult, the idea of bending over for a long time, and the standing up and sitting down over and over again routine is something I dread. So while I'm not a senior, I empathize with and actively seek out gardening tools for seniors to use myself to reduce pain and dizziness.
When looking for gardening tools for seniors, I recommend looking for the words ergonomic design.  An ergonomic design is meant to help keep you from feeling stiff or in pain after using a tool. Sometimes the term is thrown around a bit loosely, though it's still a helpful place to start. The term ergonomic can also mean that you won't need to put as much pressure or squeeze a product as hard.
You'll also want lightweight gardening tools for seniors. The materials that are lightest are aluminum, fiberglass, and carbon steel. If you're shopping online, those are the materials you want to seek out that you can count on to be lightweight.
With those points in mind, let's get into the tools we can all look forward to using.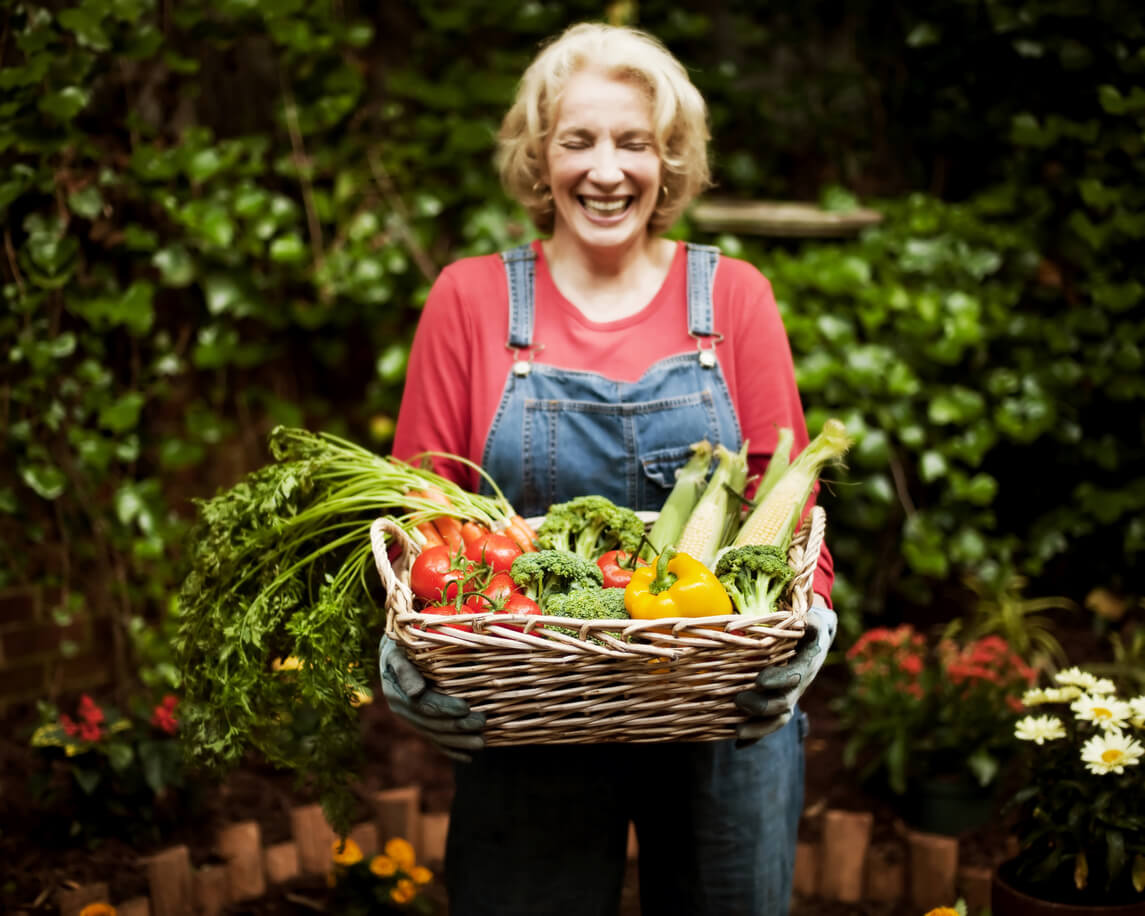 1. Claw Gloves
Having more all-in-one tools reduces the need to get up and get more tools as you're working, and claw gloves fall into that category. They allow you to plant and dig at the same time. They look a little silly and do require some finger strength, but they get great reviews from seniors.
2. Garden Auger Drill Bits
Now that I've gotten your attention, getting more serious, let's talk about planting bulbs, garlic, onions, and bare roots. Rather than digging holes, these drill bits fit most cordless drills and allow you to plant bulbs and other things quickly and easily without digging. You can also use them for bigger holes too by leaning the bit to widen the hole. There are many out there, but this garden auger by HomeBuddy has a 100% steel shaft. This set comes with 2-inch by 7-inch and 3-inch by 12-inch garden drill bits for smaller and larger holes. They also make 16-inch garden augers so you have to bend over even less.
For a manual process, these long-handled bulb planters work pretty well too.
3. Simple Garden Kneeler
Foam pads are nice for kneeling, but for ultimate support, this multifunctional garden kneeler lets you garden from multiple positions, and has pockets for drinks and tools. With premium quality EVA foam cushion to kneel and sit down, this gardening stool can help alleviate back and knee pain. This gardening seat kneeler only weighs 5.7 pounds and folds with no physical force. It's also portable to move from space to space as you perform chores.
For something more multifunctional, the Miracle-Gro 4-in-1 Garden Stool is still light-weight at just 4.4 pounds (empty), but also comes with a tool box you can fill.
4. Rolling Gardening Chair Cart
If you have the space between rows and need more mobile support, they do make rolling gardening chairs. The seat features a 360-degree swivel motion so it can be completely rotated in any direction while working. This makes outdoor projects take less time and be easier on the waist and back. The adjustable height seat ranges from 16.5 inches high to 22 inches high so you can easily find a comfortable height for working. It also features a plastic tray beneath the seat and a steel wire basket on the side for extra storage space for tools and accessories.
5. Easy Weeder Hand Tools
In my toolbox is a hand weeder and a stand-up weeder, which I use all the time. Grampa's Weeder is the original stand-up weeding tool, though I don't use that as often as this hand tool for weeding, since I have raised beds. For this purpose, I like the Fiskars hand weeding tool. It's ideal for removing dandelions, thistles, and other invasive weeds, plus it is ergonomically designed to reduce hand and wrist fatigue while weeding.
6. Lightweight Collapsible Wagon
Having a lightweight wagon to bring plants into the garden from the car, or from your seedling station into the house, is tremendously helpful. Amazon makes one that's just 19 pounds and quickly folds up. It's the lightest one I've found and slightly cheaper than other options.
7. Pruning Shears, Snips, and Loppers
There's a company called The Gardener's Friend who make ratchet pruning shears, bypass pruners, snips, and loppers specifically for seniors and those with weak hands. The ratchet pruners, for example, require much less hand pressure to operate because the ratchet mechanism works on the principle of leverage, or mechanical advantage. As the company states, "using this type of tool, pruning cuts take a bit longer to make because each cut goes through three or four stages. But at the end of the day we can still function and experience much less hand pain than before."
8. Accessible Planters
There are a number of raised bed planters, but many of them have the stabilizing lower bars or platforms making it impossible to pull up completely with a wheelchair. However this Vita Liberty Accessible Planter is 24 inches by 48 inches by 47 inches and is built around ADA standards. It is angled upwards, towards the gardener, providing easier access. The planter is crafted from BPA and phthalate-free vinyl, perfect for growing vegetables, herbs, or your favorite flowers, with knee access height of 29.25 inches.
9. Wicked Little Weeder
Hand-weeding has never been easier with the Skidger Wicked Little Weeder, a reader-submitted favorite! Its stainless steel blade resists rust and wear, the V-tip cuts through roots and stems, and it has a double-sharpened blade, so it works in both push & pull motions. In terms of a grip, it has an ergonomic design and a rubberized grip with finger notches for hand comfort.
10. Xtreme Weeder
Another reader-submitted favorite, the Skidger Xtreme Weeder is a 54″ long-handled weeder with a V-blade that cuts through just about everything. The open design works in soil, gravel, bark, and other loose material. The pointed tip reaches between plants, around hoses and drip systems, and allows you to weed in hard-to-reach places to clear large spaces, quickly.
If there are other gardening tools for seniors that you use, please share them in the comments so our other readers can benefit from the treasures you've found. (I'm interested too!)
Note: Food Gardening Network contains links to affiliate websites, including Amazon and Rakuten Affiliate Network, and we may receive a commission for any eligible purchases made by you through links on this page. Any reviews are based on honest reviews of the products.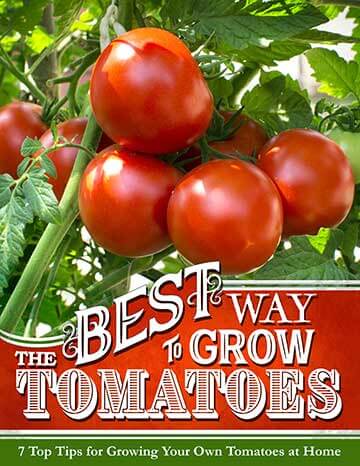 Discover 7 top tips for growing, harvesting, and enjoying tomatoes from your home garden—when you access the FREE guide The Best Way to Grow Tomatoes, right now!