I admit that I have a weakness for journals. Whether it's a gardening journal, travel journal, or any other kind of journal, there's something about the blank page and the perfect pen that makes it feel like endless possibilities. A journal is the beginning of a journey. And when you're done with it, you can look back and see where you've been. 
In some ways, that's what a gardening journal is. We can jot down ideas and look back a few months down the road to see if those ideas were fulfilling or foolish. But with a little organization and forethought, your food gardening journal can be the key that opens up a better garden year after year.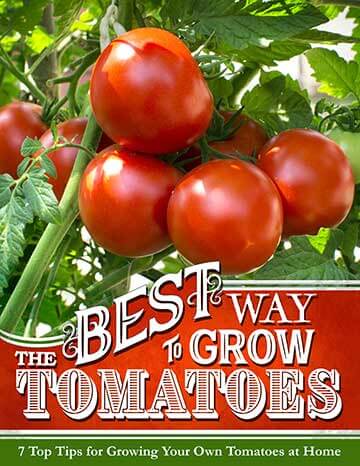 Discover 7 top tips for growing, harvesting, and enjoying tomatoes from your home garden—when you access the FREE guide The Best Way to Grow Tomatoes, right now!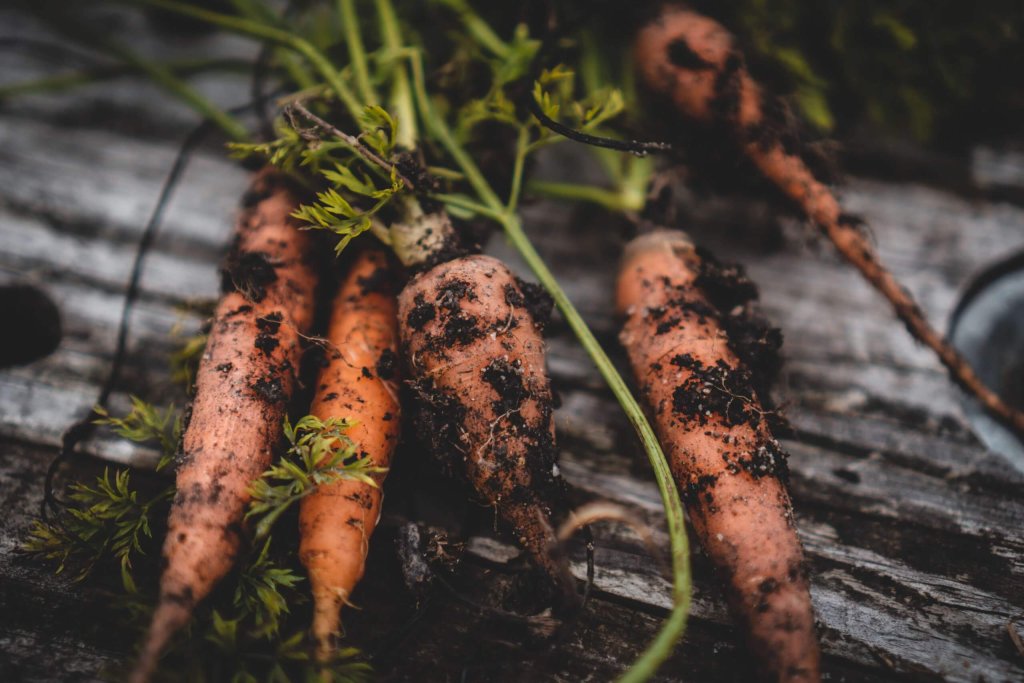 Want a better food garden? Here's how a food gardening journal can help
Tell me if this sounds familiar. Your favorite vegetable, let's say eggplant, did really well last year for the first time ever. The plants were healthy, with no sign of pests or disease. The fruits came out perfect, and they were bountiful. Every year before that, you didn't have a great harvest, the fruits were small, or pests destroyed some plants before the eggplants even started to develop. 
You tried something different last year and it worked! Now, as you head to the garden to get your eggplants going, you realize you aren't sure what was different last year. Was it a new kind of fertilizer? Did you use a disease-resistant variety? Was there more (or less) rain than in previous years? Did you have a companion plant that helped deter pests? 
Luckily, you kept a gardening journal. You know what kind of fertilizer you used and what variety of eggplant. You know which plants were nearby, and you know how much it rained. That means you can repeat your success this year. 
More specifically, here are some of the things you can track in a journal that can help you improve your gardening results year after year.
1. Seed sources. Not every seed is the same. From carrots to kale to corn, some seed sources offer better quality than others. Here's a list of some of our favorite seed catalogs. 
2. Variety. Different types and varieties of vegetables have different traits. Some are more disease-resistant, while others are known as vigorous producers. Some varieties of vegetables are even bred for growing in specific areas, such as kale, which can grow in warmer climates. By using a gardening journal to write down which varieties you grow, you can know years later if there was a variety that did exceptionally well in your garden. 
3. Companion plants. Companion plants have long been suggested as a way to use the qualities of different plants to help the plants around them. For example, catmint is said to help keep rabbits away since they don't like the taste or smell. Of course, we also know that every garden is different, and while the rabbits near me might not like catmint, your rabbits might push right through it to get to those delicious pea greens growing in your garden. If you include your companion planting design in a gardening journal, you can look back year after year to figure out what works. 
4. Temperature. You can't do very much about the temperature outdoors. However, you can take note of when you plant or transplant vegetables outdoors, as well as what the temperature is at that time. That way, you'll know if it's warm or cool enough to plant your favorite veggies next season. By the way, the temperature goes for soil and air temperature. 
5. Moisture. How often did it rain that year when your tomatoes did really well? Take a look at your gardening journal to find out. Like the temperature, you can't do very much about how often it rains. But you can give your plants more (or less) water to simulate the conditions from that perfect year. 
6. Pests and solutions. What pests do you typically deal with in your garden? Did you try something that seemed to work well one season, like saucers full of beer for slugs? It can be challenging to remember these things from year to year, so a gardening journal can help. 
7. Disease and solutions. This is just the same as pests, only you may deal with different diseases from year to year. In any case, tracking things like whether or not you had disease-resistant varieties of vegetables or if Neem oil worked against powdery mildew can help you in the future. 
8. Yield. There was one season I swear I only harvested three tomatoes. Needless to say, even if it was more than three, I didn't try those varieties the following year. My only regret is that I didn't keep a gardening journal at the time, so now I don't recall the variety of tomatoes that didn't seem to care for my garden. But if I did keep a journal, I would know which varieties to avoid. I've been lucky so far, but we'll see if that keeps up. Tracking yield is a great way to determine which varieties do well in your particular garden, with its specific makeup of soil conditions, sun, moisture, and so on. 
9. Garden layout. Your garden layout, or garden design, can have a real impact on how well your vegetables grow. Tracking this can help you reproduce your successes and avoid disappointments. 
10. Soil amendments. It's always helpful to keep a record of any amendments you add to the soil. This can help you track how healthy your soil is from season to season, or what you might have added that resulted in excellent gardening results. 
Do you use a gardening journal? Have you found it helpful with improving your garden results? Let me know in the comments below!
Note: Food Gardening Network contains links to affiliate websites, including Amazon and Rakuten Affiliate Network, and we may receive a commission for any eligible purchases made by you through links on this page. Any reviews are based on honest reviews of the products.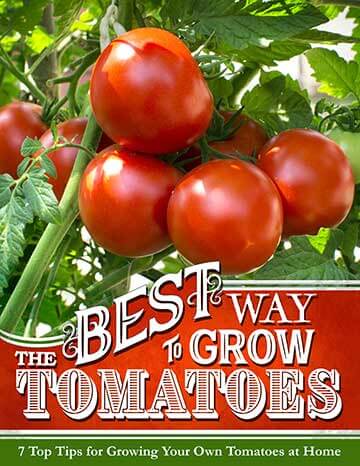 Discover 7 top tips for growing, harvesting, and enjoying tomatoes from your home garden—when you access the FREE guide The Best Way to Grow Tomatoes, right now!