Okay, maybe it's a bit tongue in cheek to say that the best weeding tool for your vegetable garden is a goat. But did you know that some office parks and building managers actually hire goats to clear fields? It's true. And is there anything cuter than a baby goat? Maybe, but I wouldn't bet a lot of money on it.
Of course, the problem with getting a goat to weed your garden is that they'll also eat your tomatoes, and your squash, and your beans, and, well, everything. Still, you do need to weed your garden, and it can get pretty tiring to pull them all with your bare hands.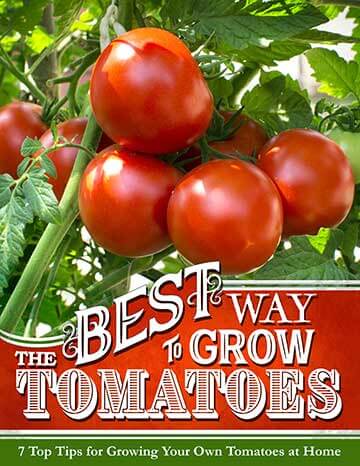 Discover 7 top tips for growing, harvesting, and enjoying tomatoes from your home garden—when you access the FREE guide The Best Way to Grow Tomatoes, right now!
The best weeding tool ever for a vegetable garden
Before we get into which weeding tool is the best, let's lay some ground rules (pun intended). For your weeding adventure to be as easy as possible, the best time to weed is after a rain, when the soil has some give. It's also ideal to catch weeds as young as possible so they don't have time to develop strong roots. In reality, though, any time you see a weed is the best time to get rid of it. I try to dedicate a little time every couple of days to focus on just looking around for weeds.
As for weeding tools, there's really no shortage to choose from. Generally speaking, there are two types of weeding tools: short-handled and long-handled. Short-handled tools can let you be a little more precise and you only need one hand to use most of them. The downside is that you have to sit or bend over to use them. Long-handled tools are nice because you can stand and they also give you more leverage. However, these usually require two hands and it's not unheard of to damage one of your vegetables if your aim is a little off.
With that in mind, here is one of each kind of weeding tool that I think you'll love.
Garden Weasel Weed Popper Step & Twist. The name is a bit bulky, but the Weed Popper itself is designed to be as easy as can be. It looks a little like a pogo stick, to be honest. There are two notched, serrated blades on the end, with a small platform so you can use your foot to push the weed popper into the soil. You then give it a full turn using the T-shaped handle, and pull the weed straight out of the ground. The eject button lets you dump the weed right into your compost or trash.
The Wrotter. I'll admit to having an affinity for out-of-the-ordinary garden tools, and The Wrotter is certainly unique. It comes from Sneeboer, a Dutch company that makes hand-forged garden tools. This weeding tool looks like a screwdriver, with a hardened steel point and two sharpened barbs. The wood handle (your choice of Ash or Cherry) gives the tool a solid feel. You can get really precise with this weeder even in small spaces.
These aren't the only two weeding tools out there, but for my money, the Garden Weasel is easy on the back, and The Wrotter is a beautifully-crafted tool that seems like it will last for a lifetime. But don't overlook tools you may already have, like a good old-fashioned knife or hoe. After all, we're just pulling weeds.
Do you have a favorite weeding tool? I'd love to get your recommendations in the comments below.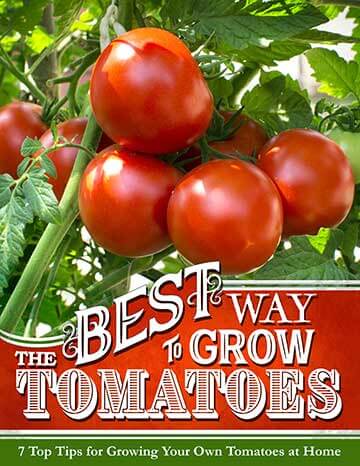 Discover 7 top tips for growing, harvesting, and enjoying tomatoes from your home garden—when you access the FREE guide The Best Way to Grow Tomatoes, right now!