Okay, I know there's something super attractive about all those lovely new gardening tools on display at your local gardening shop. That hand-forged garden fork is stunning, and the gleaming wooden handle on the weed rake is calling out to you. I know this because it happens to me, too. But! Keep walking. Spend some time on garden tool care and maintenance on the tools you already have!
Sure, I'm writing all of this to myself as much as to anyone. I'll admit I'm a sucker for a hand-forged iron weed digger with a turned oak handle. I also have enough garden tools already. To be perfectly honest, you don't even need that many garden tools. Most of us could probably get on perfectly fine with a shovel, hand spade, some shears, and a garden fork. Not to mention that the price of a few tools can add up quickly. 
A new wheelbarrow, hose, and a small handful of tools can quickly get up into the several hundred dollar range. So unless your money is growing like mint after a spring rain, a little garden tool care and maintenance are in store to help keep your equipment in good working order. Luckily, most of these tasks are easy.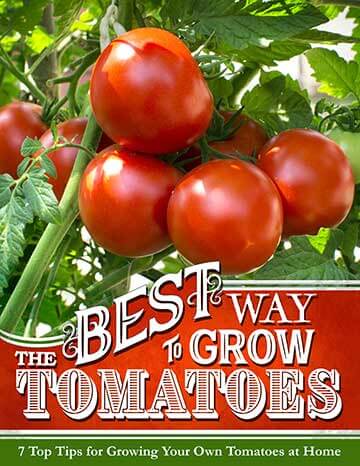 Discover 7 top tips for growing, harvesting, and enjoying tomatoes from your home garden—when you access the FREE guide The Best Way to Grow Tomatoes, right now!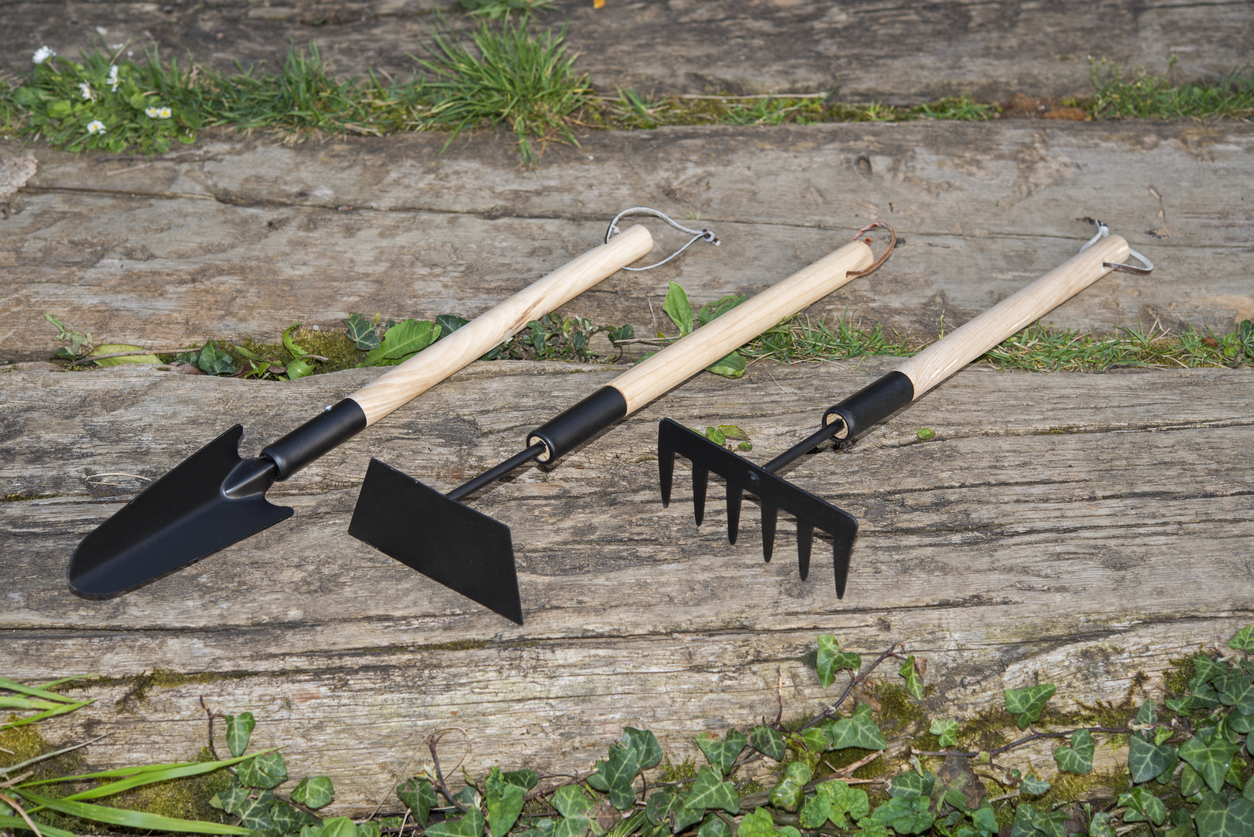 7 Garden tool care tips and tasks
1. Examine your garden tools. At the beginning and end of each season, examine your gardening tools for damage, rust, or any other repairs may be needed. 
2. Take care of rust. I'll expand on this below, but for now, be aware that it's essential to take care of rusty garden tools as soon as possible. The longer they sit, the more difficult it is to remove the rust. 
3. Repair/replace handles. Worn or splintery wooden handles may need some sandpaper and a coat of varnish to get them back into good working shape. If that's not an option, try to replace the handles. It's a less expensive and less wasteful way to keep your favorite gardening tools around for even longer. 
4. Clean your tools. Clean tools last longer and look nicer, but the real reason for this garden tool care tip has to do with your plants. Dirty or contaminated tools can spread plant diseases. From the Colorado State University Extension program: "Wash soil from tools with a garden hose and scrub with a wire or stiff-bristle brush. Dip tools into a diluted solution of household bleach, using ten parts water to one part bleach."
5. Sharpen your blades. You can go DIY with this, but if you aren't comfortable using a whetstone or file, it's best to leave this job for a professional. Don't skip it, though. Sharp blades make your work so much easier. And you only need to do this occasionally. It's not a weekly or even monthly task. 
6. Oil garden tools. Both metal and wooden parts of your tools need a coat of oil sometimes. 3 in 1 oil can help prevent rust on metal surfaces, and for wood, linseed oil can help prevent dryness and cracking. Take special care to oil any areas with moving parts or springs. Once these get rusty, it can be challenging to get them back in good shape. 
7. Put your tools away. This is perhaps the easiest but most overlooked of all garden tool care and maintenance tips. Simply putting your tools away when you're done with them will do wonders for their longevity. Beware, however, that any wooden parts of your tools should not be in contact with soil, as the moisture may seep into the handles and rot the wood. 
Several sources, including the University of California, suggest storing the metal blades of tools in a five-gallon bucket of sand mixed with a quart of linseed oil. "The sand will wipe off small particles of dirt, and the tool will get a coating of oil at the same time."
What to do about rust
Despite our best garden tool care routines, sometimes our tools get rusty. That's okay. Here's what you can do. 
Place your rusty garden tool in a container and add enough distilled white vinegar to cover the rust. 

Let this soak for 24 hours. 

Remove the tool and rinse under cold water. 

Remove any remaining rust with a scouring pad or steel wool. 

Rinse and dry the tool. 

Once the tool is clean and completely dry, give it a thin coat of 3 in 1 oil. 
Remember, putting a premium on garden tool care is good for your garden and good for your wallet. Now let's go check those tools!
What are some simple steps you take to care for your garden tools? Let me know in the comments!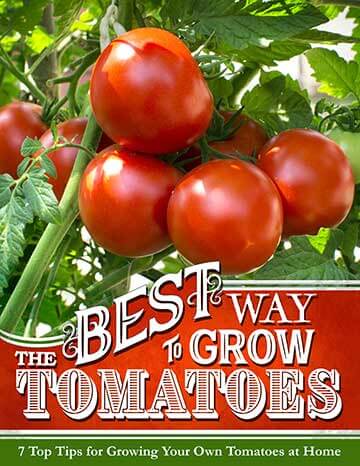 Discover 7 top tips for growing, harvesting, and enjoying tomatoes from your home garden—when you access the FREE guide The Best Way to Grow Tomatoes, right now!