For those of you who feel ready to take on a challenge and build a greenhouse from scratch, I applaud you. And for those of you who think this is a terrible idea, I get it. It sounds like an overwhelming task, especially when you think about a fancy greenhouse with panel after panel of glass, concrete floors, and a built-in irrigation system. 
At its core, though, a greenhouse is just a space that allows plants to get plenty of sunshine and remain at an optimal temperature. While they can be elaborate, they can also be quite simple. Some of the easiest greenhouses are just a simple frame covered with greenhouse plastic. Or even something small like a cold frame.
Don't jump in just yet, though. Before you build a greenhouse from scratch, consider a few things.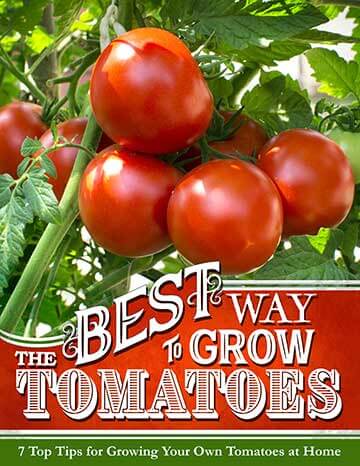 Discover 7 top tips for growing, harvesting, and enjoying tomatoes from your home garden—when you access the FREE guide The Best Way to Grow Tomatoes, right now!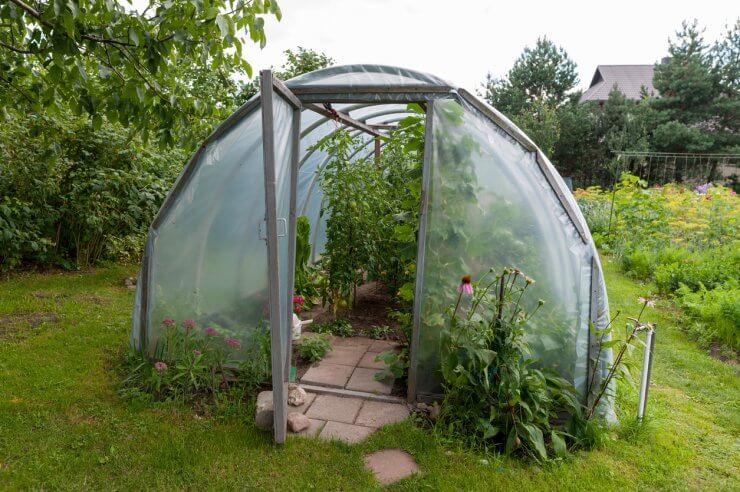 5 things to consider before you start
1. Location. This is one of the more important aspects of building a greenhouse. The whole point is to take advantage of the sun, so you'll ideally have a south or east-facing location that gets plenty of sunshine. 
2. Local laws. Check the laws in your area. For example, a large greenhouse may require building permits or neighborhood approval. Even a smaller greenhouse might need approval. 
3. Climate. There are a few considerations here. First, a greenhouse can potentially get too hot, so you would need to make sure you have ventilation. Alternatively, in particularly cold climates, you may need some heat. There's only so much the sun can do when temperatures are in the single digits! That leads us to…
4. Utilities. Will you need electricity or water in your greenhouse? You can always run an extension cord, but that's not ideal. You may need to consider either extending utilities to a greenhouse or building it close enough to your home that you can plug a heater or lights into an outdoor outlet. As for water, you may find that a hose or watering can work just fine. Just remember that the hose may not be an option in the winter, as things can freeze up.
5. Materials. Whether you build a greenhouse from scratch or buy a kit, consider the materials you want to use. Metal or aluminum frames will last longer than wood, but may be more expensive to procure. A plastic covering is probably less expensive than glass, but usually not as durable. The exception here is that glass is more likely to break in the event of hail or loose gravel from your lawnmower. Of course, you may also be able to get used windows for free or cheap if you look around. 
The 5 resources you need to build a greenhouse from scratch
Now that you have some things to consider, let's look at some of the resources available to help you build a greenhouse from scratch. These aren't endorsements, necessarily. They're just sources I found helpful in getting into the details of greenhouse construction.
1. Greenhouse plastics. The Bob Villa website has a nice in-depth breakdown of several types of greenhouse plastics, including their different characteristics and best uses. Also, check out The Best Greenhouse Plastics for a Longer Growing Season.
2. Free greenhouse plans. There are several places to get free plans to build a greenhouse from scratch. Check out PVC Plans for an Arched PVC Greenhouse instructional. For a wood-frame greenhouse, check out BuildEazy's 8′ x 10′ greenhouse plans. And Instructables Living has a complete DIY greenhouse made from old windows and a simple wood frame.
3. Tool rental. Unless you have a complete tool shed already, you may need a few things to help with your building. You can rent or buy used tools from Home Depot or Lowe's, but check your local hardware store, too, as they might be able to offer you more specialized advice. 
4. Supplies. Before you spend loads of cash on new supplies, check out recycled, upcycled, or surplus materials from Habitat for Humanity's Habitat ReStore or Reusewood.org. You can find quality supplies for bargain prices and enjoy the knowledge that when you build a greenhouse from scratch, you really are being green.
5. Container vegetable tips. Once you build a greenhouse, you'll want to grow some vegetables in there, I'm guessing. So, here's a little bit of self-promotion: be sure to check out all the articles and tips available on the Food Gardening Network site! You'll find plenty of ideas for growing container vegetables and herbs all year long. 
Your turn! Have you built your own greenhouse? Are there some tips you would add?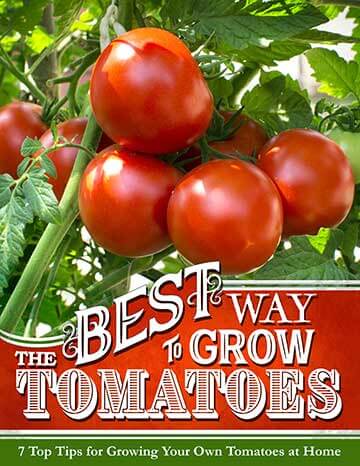 Discover 7 top tips for growing, harvesting, and enjoying tomatoes from your home garden—when you access the FREE guide The Best Way to Grow Tomatoes, right now!