Gardening is a very hands-on activity. Even with things like automated watering systems and motion-activated pest deterrents, we still get our hands into the soil. For many gardeners, that's one of the joys of gardening. So a garden weeding robot? 
Before we go much further, I need to qualify this. First, there are indeed garden weeding robots. There are actually several, though most are made explicitly for large-scale farming. I definitely don't need one that uses lasers and AI to deal with 15 or 20 acres worth of weeds every day. Cool as that may sound (or scary – I'm not sure), I don't plan on shelling out the estimated $100,000 for one of these machines. So for the sake of what you and I might use, I'm not even going to mention those beyond this point. 
For the home food gardener, the choices for a garden weeding robot are more limited. And they don't really look like robots, per se. One of them looks kind of like a wagon, and the other looks like a Roomba (I'll explain why in a moment). So what are they, and should you get one?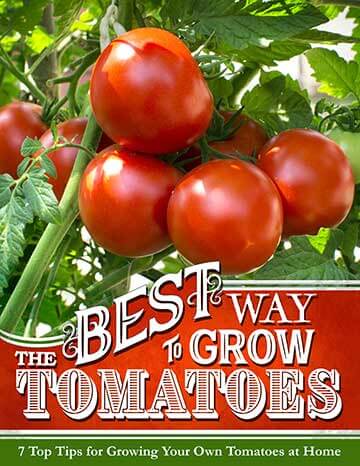 Discover 7 top tips for growing, harvesting, and enjoying tomatoes from your home garden—when you access the FREE guide The Best Way to Grow Tomatoes, right now!
Find out why you may or may not want to invest in a garden weeding robot
Why does one garden weeding robot look like a Roomba? The answer to that is easy; the inventor of the Roomba also invented a "solar-powered weeding robot for home vegetable gardens." The Tertill Weeding Robot has some pretty convincing marketing on their website, and they say it can keep a 200 square foot garden free of weeds. By looking at the image above of their three-week trial, I'll admit it looks pretty tempting. As of this writing, you can get one of these for your own garden for somewhere in the range of $350-$400, depending on what accessories you add. 
If you want to get fancy, naio-technologies offers a "farming assistant for time-consuming and arduous tasks." The Oz will handle your hoeing, seeding, and weeding. The OZ is marketed to smaller farms, but it "might" be worth looking at if you have a large home garden. This garden weeding robot uses GPS to work autonomously, potentially saving you a lot of time. Again, though, for most of us home gardeners, this is way more than we need, and I can't even imagine the price tag. 
So what will a fancy garden weeding robot get you? Right now, your options are pretty limited, especially if you want to keep your expenses down. The benefits seem pretty clear: you'll spend less time and energy weeding, and your garden can flourish. It might be an especially lovely addition to your garden if you have trouble bending over to weed. 
You set up your parameters (whether GPS or an actual physical barrier) and let the robot do the work. 
I do, however, see a few instances where a garden weeding robot would be hard to use. For example, if you're gardening on land that isn't largely level, your robot may have difficulty navigating. Similarly, if you do a lot of intercropping and opt out of clearly defined rows, your robot may also have a hard time getting around, although it would still be possible, just with more barriers. 
Should you get one? Ultimately, I don't have a yes or no answer for you. This falls well into the category of "it depends."
Do you use a robot to weed your garden? How do you like it? 
Note: Food Gardening Network contains links to affiliate websites, including Amazon and Rakuten Affiliate Network, and we may receive a commission for any eligible purchases made by you through links on this page. Any reviews are based on honest reviews of the products.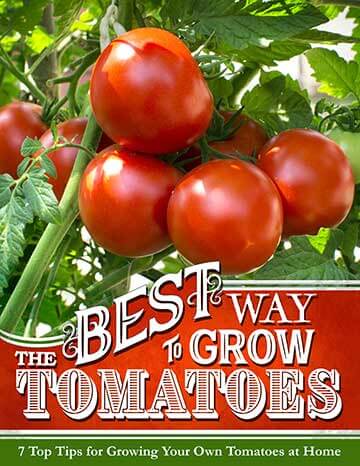 Discover 7 top tips for growing, harvesting, and enjoying tomatoes from your home garden—when you access the FREE guide The Best Way to Grow Tomatoes, right now!