Ireland may be known for cabbage, carrots, and potatoes, but there's much more to an Irish vegetable garden than these staple veggies. Of course, you can do a lot with these three vegetables. I'm thinking about a big pot of stew or roasted veggies or cabbage cooked up with a lot of garlic and some salt and pepper. But I digress. 
Unless you live in Ireland, you might be wondering what an Irish vegetable garden is. And what makes it so special? Let's take a quick trip through history to satisfy that curiosity, courtesy of the Gardens of Ireland website. 
Ireland has a history of gardening dating back about 6,000 years. Early crops included barley and wheat, with the addition of onions, leeks, and watercress during the Celtic Iron Age (500 B.C.E. to 400 C.E.). By the 7th century, the Irish Saint Fiachra became the Patron Saint of Gardening. 
The oldest English-language book on gardening is from 14th century Ireland. Gardening has only grown more popular since, with the website noting that "most Irish urban houses have front and back gardens and most Irish people greatly enjoy them."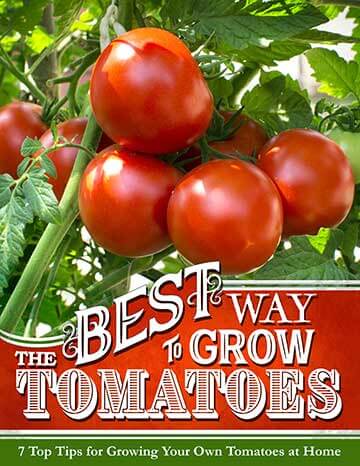 Discover 7 top tips for growing, harvesting, and enjoying tomatoes from your home garden—when you access the FREE guide The Best Way to Grow Tomatoes, right now!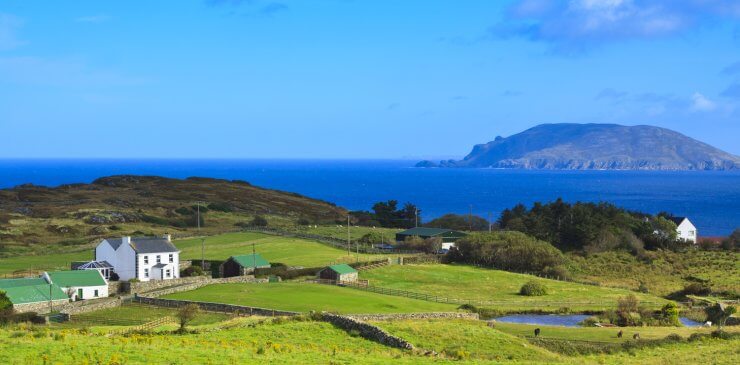 What is an Irish vegetable garden?
In short, an Irish vegetable garden is your classic kitchen garden. What makes these so specific to Ireland, however, is the climate. While there are plenty of micro-climates, the island is, overall, protected from temperature extremes thanks to both the Atlantic ocean and a large number of coastal mountains. 
As a result, Ireland has a generally moderate climate, with average temperatures in the 40s Fahrenheit during the winter and summer temperatures around 60. It also tends to be damp, as evidenced by the bogs and up to 225 days of rain per year in some parts of the country. 
Therefore, an Irish vegetable garden is a perfect solution for anyone who wants to grow vegetables in a cool, damp climate. 
Planting your Emerald Isle garden
So, what goes in an Irish vegetable garden? Pretty much any vegetable that will grow in a cooler and potentially damp environment. Of course, even most vegetables that enjoy plenty of water don't want soggy roots. So, if you go this route, be sure to account for good drainage. And don't forget about sunlight! 
Now then, what can you plant? Here is a small list of vegetables that work in this type of garden. Some are expected, but a few in here might be surprising.
Root vegetables
Beets! They grow quickly, enjoy cooler temperatures, and the entire plant is edible. 

Carrots. No surprise here.

Radishes. Like beets, these root veggies are fast-growing, and the greens are excellent additions to salads.

Onions. Again, this is probably not a surprise. 

Parsnips. Parsnips are easy to grow and make a great addition to a tray of baked veggies.

Turnips. Turnips get a bad rap. They grow quickly, and they're pretty low-maintenance. 

Potatoes. You didn't think I was going to forget potatoes, did you?
Leafy greens
Lettuce. There are so many varieties of lettuce. And they grow quickly enough that it's worth trying a few different varieties.

Spring onions. These don't require a lot of space, and they add a nice zing to recipes.

Spinach. It's so darn good for you! And you almost can't kill it.

Kale. This classic cool-weather crop is perfect for chilly climates.

Cabbage. We are talking about an Irish vegetable garden here, so you 

have

 to include cabbage. 
Fruiting vegetables
Zucchini.

 You may see this referred to as courgette, which is the French term for this bountiful vegetable. 

Cucumbers. You may need to start them indoors and transplant them to the sunniest spot in your garden, but you can grow cucumbers in a somewhat cooler climate. 

Tomatoes. Yes, tomatoes generally prefer hot, sunny weather, but some varieties are well-suited to cooler climates. For example, the Black Prince tomato is an heirloom variety from Siberia. 

Broccoli. Many cruciferous vegetables, including broccoli, do very well in cool weather. 

Mangetout. Don't worry. If this sounds like some unusual vegetable, it's not. Mangetout is just French for "eat it all." In this case, it's garden peas harvested early enough that you can eat the entire pod. 
There you have it! Seventeen different options for your Irish vegetable garden. Now the only question is which ones to grow?
Have you planted a garden designed for a cooler, damp climate? What did you grow?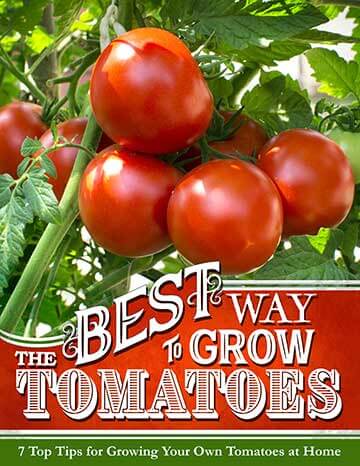 Discover 7 top tips for growing, harvesting, and enjoying tomatoes from your home garden—when you access the FREE guide The Best Way to Grow Tomatoes, right now!