In some universe, there's an older version of me sitting in a rocking chair on a big farmhouse porch, looking in disbelief at the latest gardening catalog. I can hear myself now: "Fabric grow bags? What's with all these newfangled things. Back in my day we just put seeds in the dirt." Meanwhile, I now have a collection of grow bags, and I particularly love the Smart Pots because they hold moisture well and have sturdy handles for moving.
These "newfangled" things actually have a lot of benefits for gardeners, as it turns out. But what exactly are fabric grow bags? They're also known as fabric pots, and they are pretty much what you think they are: fabric bags that you can grow plants in. They can be small, one-gallon containers, and you can get large, 200-gallon containers.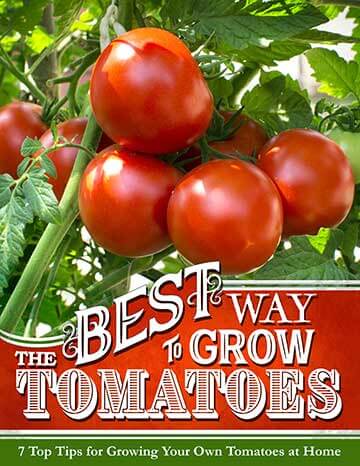 Discover 7 top tips for growing, harvesting, and enjoying tomatoes from your home garden—when you access the FREE guide The Best Way to Grow Tomatoes, right now!
How to make the right choice about fabric grow bags
Look up any gardening guide, and you'll see that almost all plants need "well-drained soil." That's especially true in container gardening, where there's limited space for too much water to go. One of the big advantages that many fabric grow bags offer is excellent drainage. This drainage also leads to healthier root systems.
Without getting too sciency, the porousness of fabric grow bags leads to dryer soil near the edges of the container, where there is more contact with the air. When the plant's roots reach that drier soil and the air, they stop growing, so you don't end up with root bound plants. That's the claim to fame for these bags, but what other advantages do they offer?
The pros of fabric grow bags
The breathable fabric allows heat to escape, keeping the soil cool on hot summer days.
Fabric grow bags are easy to store. Simply clean them and fold them up when you aren't using them and they can fit into compact storage spaces.
They're versatile. Built-in handles make them easy to move.
They don't require construction. Larger fabric grow bags can easily be used as a raised bed without the need for the tools to build one.
Transplanting is simple and easy. Because fabric grow bags are so easy to move, you can start your seeds indoors. Then when the time comes to transplant them, you can just pick up the entire bag and "plant" it outdoors.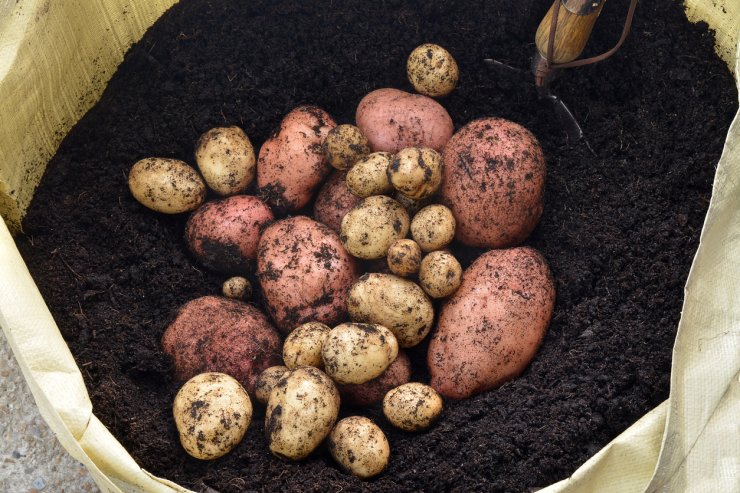 The cons of fabric grow bags
One of the big advantages to using fabric grow bags is that they drain quickly and easily. That also happens to be one of the big disadvantages. Because there is so much exposure to the air, the soil can dry out much faster than it does in a terra cotta, wood, or stone container. This means your plants will use more water, which means you'll need to water them more often. Here are more of the disadvantages.
They aren't always eco-friendly. Surprisingly, a large number of fabric grow bags are not biodegradable. They're made with polypropylene, which is a petroleum-based thermoplastic.
They won't protect your plants when it's cold. Just like the porousness of the material allows water to evaporate, it also allows heat to escape. This means you really need to pay attention to the weather if your plants are outdoors in early spring or late fall.
They don't last as long as other containers. While a stone container could last for decades you may only get four or five growing seasons from all but the best fabric grow bags.
Large grow bags aren't easy to move. Try picking up and moving a 50-gallon container full of soil. You'll see what I mean.
Fabric grow bags are not very stylish. Yes, I know beauty is in the eye of the beholder, but most of the bags are pretty drab. You certainly won't get the variety of shapes and colors you get with ceramic planters.
Are fabric grow bags right for you in your garden? They definitely offer some advantages over container gardening. Ultimately, however, it depends on how you want to work with your vegetables. An attentive gardener could have great results with or without using these containers.
Have you used fabric pots in your garden? What would you say are the pros and cons of using them? I'd love to get your opinion in the comments below.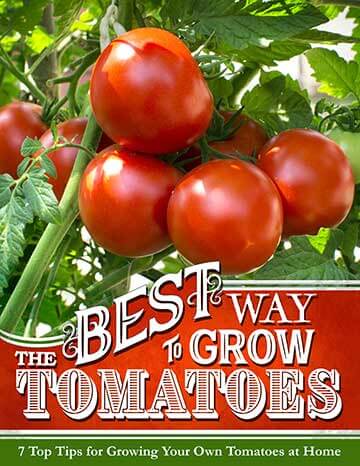 Discover 7 top tips for growing, harvesting, and enjoying tomatoes from your home garden—when you access the FREE guide The Best Way to Grow Tomatoes, right now!