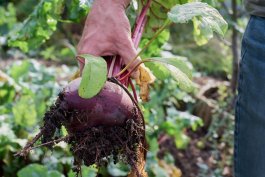 Beets are the best! Most vegetables are easy to love, but beets have a lot going for them. They're an easy-to-grow, fast-developing crop that belongs to the Chenopodiaceae family alongside Swiss chard. Even better, not only is the root edible, but so, too, are its leaves—providing you with a host of flavors to choose from! And in the garden, there are several beets companion plants that can provide you with a nice variety of herbs and vegetables to enjoy in the kitchen.
Like many root vegetables, beets prefer to be direct sown, rather than transplanted. This makes them one of the simplest vegetables to cultivate in your garden, and early spring marks the optimum planting time for beets.
Beets are also good neighbors in the garden, making them ideal companion plant to the Brassicaceae family along with a few others.
What's a companion plant?
Companion planting matches plants with soil and nutrient needs different enough that they help, rather than hinder, the growth of both plants.
Good companion plants can also help attract beneficial insects and deter pests, from small insects to hungry herbivorous mammals like rabbits and deer. Companion planting also helps add nutrients to the soil, reduce soil erosion, and shelter your beets from harsh weather and hot sun. For example, after harvesting, the generous amount of organic matter from the tops of sugar beets is returned to the soil. This not only helps maintain, but also builds up much-needed carbon and organic reserves in order for a healthy functioning soil system.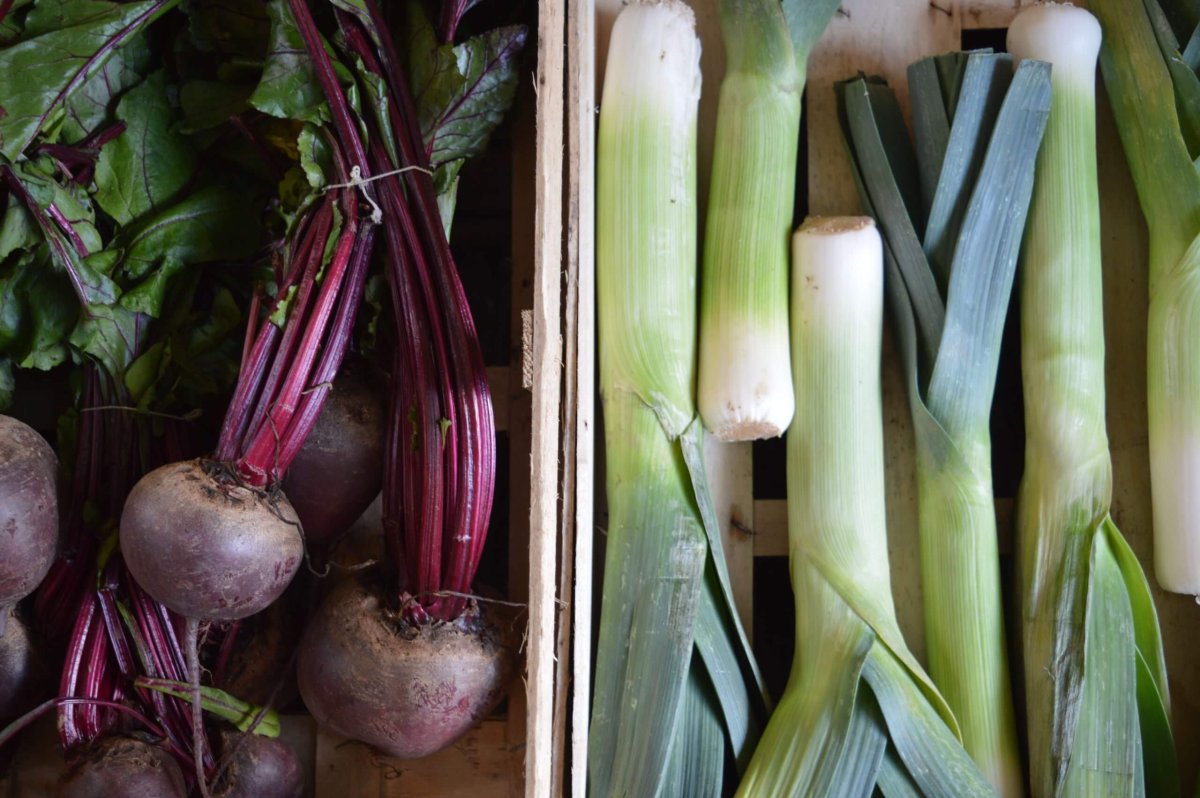 Discover 6+ beets companion plants you can plant this season
As for beets companion plants, kohlrabi and onions will do well, as will lettuce, cabbage, radishes, broccoli, Brussels sprouts, cauliflower, chard, and catnip. Beware though: you'll want to avoid pole beans and field mustard.
1. Brassicas. Kohlrabi and brassicas like broccoli, Brussels sprouts, and cauliflower are great companion plants for beets because brassicas ravenously absorb calcium from the ground, whereas beets require significantly less. If you plant broccoli alongside other veggies like carrots and tomatoes, it may suffer due to its high-calcium diet; however, when planted with beets this deficiency can easily be avoided.
2. Alliums. Onions, shallots, and leeks make excellent companions for beets as they naturally repel various garden pests like aphids and sugarbeet flea beetles. Additionally, rabbits and deer are less likely to devour these plants than other vegetables in your garden.
3. Beans. Planting pole beans near beets can severely inhibit the growth of these vegetables; conversely, bush beans, soybeans, and butter beans are great companion plants with beets as they enrich soil with essential nitrogen and nutrients.
4. Lettuce. Lettuce's shallow root system allows it to fill the gaps in your garden without competing for water and nutrition with other vegetables. Its brief roots make lettuce an ideal accompaniment to plants like beets, which boast deeper taproots. Planting lettuce next to beets helps you utilize all of the space available while maximizing resource absorption from each crop.
5. Radishes. Radishes are often spaced evenly between carrots and beets. They're the fastest growing of the three, so they're one way to get crops quickly in slower-growing rows, but they're also good companion plants. Incorporating radishes into the soil can help to loosen it, creating an ideal environment for beets, which may struggle in more dense soil.
6. Catnip. As for herbs, catnip is a surprising addition to the list of beets companion plants. Catnip is an invaluable ally when it comes to repelling unwanted pests such as Colorado potato beetles, Japanese beetles, flea beetles, aphids, and squash bugs. Not only that—catnip also helps dissuade voles and mice from gnawing off the tops of your beets! Plant a few bunches of catnip in areas near where you have planted beet greens for optimal protection against these pesky critters. Be careful though—left unchecked, catnip can spread quickly across your garden thanks to its prolific seeds. For the average gardener, catnip isn't a first choice, but if you make a living growing beets, it would be worth the effort to "weed" your catnip for its benefits.
Beets are also a great companion to other plants in your garden as they can be used to attract pollinators and beneficial insects if left to flower. And it's always nice to have more bees and butterflies around!
Companion planting, while rarely scientifically proven, has been used by farmers and gardeners for generations, and some of it just makes sense!
What do you plant with your beets?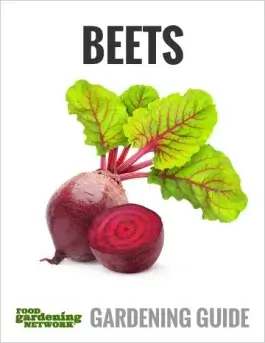 Beets are the crown jewels of vegetables. Not only do they come in jewel tones of ruby and amber, but they are easy to grow and so nutritious! A cool weather crop, beets can be enjoyed from late spring into deep fall.
Learn what it takes to add beets to your garden. We'll explain how to choose the beets that are right for you, how to get them started, and how to enjoy them after harvest. Learn what it takes to add beets to your garden with our Beets Gardening Guide. We'll explain how to choose the beets that are right for you, how to get them started, and how to enjoy them after harvest.