Lately, wheat has gotten a bad rap as dieters try to avoid carbs and people with gluten intolerance seek alternative grains. But, if you can tolerate it, whole wheat grains and flour will reward you with plentiful vitamins, minerals, and fiber.
Here is the nutrition information for about 1 cup of whole wheat flour: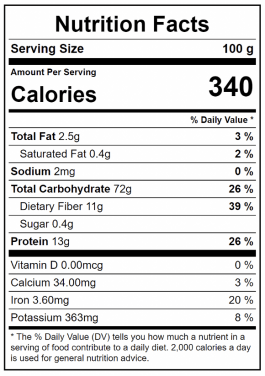 Here is the nutrition information for about 1 cup of organic einkorn wheat berries: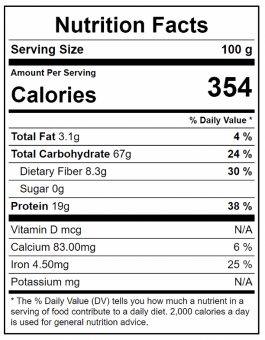 Wheat is mainly composed of carbohydrates, but is low in sugar, sodium, and fat and high in dietary fiber, protein, iron, and potassium.
Here are some of the compounds in wheat:
Selenium: This trace element has various essential functions in your body. Also found in pork, poultry, eggs, legumes, fish, and some nuts and seeds.
Manganese: This is a trace element that's important for many processes in the human body. Also found in legumes, vegetables, and fruits.
Folate (vitamin B9): This is important for normal tissue growth and cell function and is fundamental for pregnant women and older adults.
Potassium: This mineral is involved in many essential body functions, such as regulating blood pressure.
Copper: An essential trace element, copper is often low in the Western diet.
Phosphorous: This dietary mineral plays an essential role in the maintenance and growth of body tissues.
Ferulic acid: This polyphenol is the predominant antioxidant in wheat and other cereal grains.
Alkylresorcinols: Found in wheat bran, alkylresorcinols are a class of antioxidants that may have a number of health benefits.
Lignans: These are another family of antioxidants present in wheat bran. Test-tube studies indicate that lignans may help prevent colon cancer.
Lutein: An antioxidant carotenoid, lutein is responsible for the color of yellow durum wheat. High-lutein foods may improve eye health.
Did you know all these nutrition facts about wheat? Please tell us what you think.