Rhubarb is low in calories and high in beneficial vitamins and minerals, dietary fiber, and antioxidants. You may not eat a lot of rhubarb at one sitting, but it can have a positive cumulative effect on your health.
Rhubarb is rich in antioxidants, which have anti-bacterial, anti-cancer, and anti-inflammatory properties. Those antioxidants can help protect you from heart disease, cancer, and diabetes.
Here is the nutrition information for one cup of raw rhubarb. Keep in mind that most rhubarb is on the tart side, so you're probably going to wind up adding some sort of sugar to cut the tartness, and that will add some calories.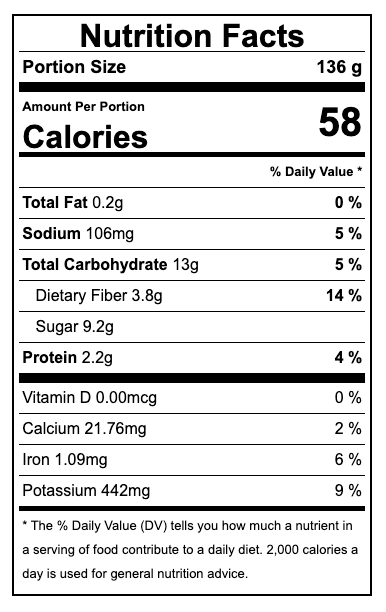 Source: https://www.nutritionvalue.org/Rhubarb%2C_raw_nutritional_value.html
Here are some of the compounds in rhubarb:
Vitamin K: One cup of rhubarb provides 45% of the daily value of vitamin K, which plays a key role in helping blood clot. Vitamin K is also important for building bones.
Fiber: Rhubarb is high in fiber, which is essential for a healthy diet and for lowering cholesterol.
Folate: This is a water-soluble B vitamin, and can play a positive role in fighting cancer, congenital heart defects, cardiovascular disease and stroke, and depression. It's also important for normal tissue growth.
Manganese: This is an essential trace element; one serving of rhubarb provides 32% of the recommended dietary allowance (RDA).
Potassium: Important for heart health, one serving of rhubarb provides 9% of the RDA.
Vitamin C: The vitamin C in rhubarb is an antioxidant necessary for immune system and skin health.
Did you know all these nutrition facts about rhubarb? Please tell us what you think.