Pumpkins are such a festive part of fall; that bright orange pie and those mouthwatering pumpkin muffins just radiate deliciousness. Well, it turns out that the pumpkin's bright orange color is a sign that it's loaded with an important antioxidant, beta-carotene. Your body converts beta-carotene to vitamin A, which is essential to good overall health.
Health researchers say that a diet rich in beta-carotene could reduce your risk of developing certain types of cancer and protect against heart disease. Eating well has its benefits!
Here's the lowdown on the basic pumpkin nutrition facts—before pie, before muffins, before pancakes:
In one cup of cooked pumpkin, boiled and drained—without salt: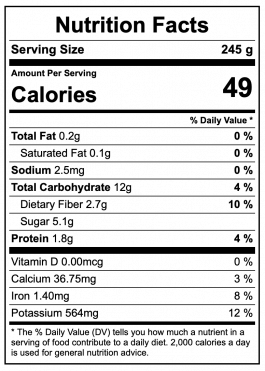 The main plant compounds in pumpkins are:
These compounds give pumpkin flesh its bright orange color, and they contain disease-fighting antioxidants.
Beta-carotene.Beta-carotene is one of the antioxidants in pumpkins. Beta-carotene has been linked to reducing the risk of many diseases, from heart disease to certain cancers.
An antioxidant that researchers believe can help slow or prevent the development of cataracts, and maybe even slow the development of macular degeneration.
Another antioxidant with links to better eye health.
Did you know all these nutrition facts about pumpkin? Please tell us what you think.