Peaches can be incredibly sweet, but at less than 13 grams of sugar in a medium-sized fruit, they can still be considered low in sugar for a fruit.
Here are the nutrients in one medium peach (150 grams):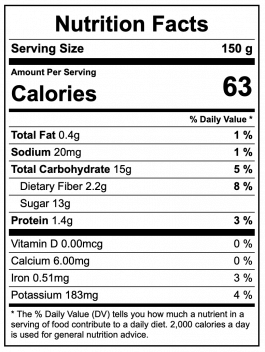 One medium peach also contains 2% or more daily value of vitamins E and K, niacin, folate, iron, choline, potassium, magnesium, phosphorus, manganese, zinc, and copper.
Did you know all these nutrition facts about peaches? Please tell us what you think.