Grapes offer a wealth of health benefits due to their high nutrient and antioxidant contents. They are a good source of vitamins C and K and also contain protein, carbohydrates, dietary fiber, and minerals.
One cup (150 grams) of red or green grapes contains the following nutrients:
Nutritional Facts: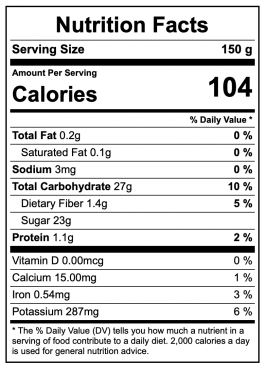 Did you know all these nutrition facts about grapes? Please tell us what you think.