While cherries aren't quite the nutrition powerhouses that other fruits can be, they do have their advantages. Sweet cherries in particular are considered a good source of dietary potassium, with about 260 milligrams of potassium in every cup of fresh cherries.
There has been increasing evidence in the past 10 years of the importance of adequate potassium intake in reducing the risk of hypertension and stroke—and more than half of all American adults have high blood pressure.
Cherries are also a good source of fiber, vitamins and minerals, including calcium, vitamin A, and folic acid. They are also well known for their antioxidant properties.
Here is the nutrition information for 1 cup of sweet cherries: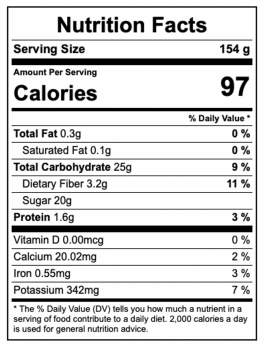 Here is the nutrition information for 1 cup of sour cherries: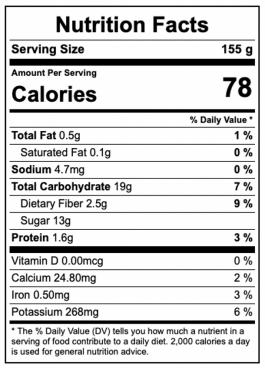 Other vitamins and minerals in cherries are:
Vitamin A: Vitamin A has multiple functions: it is important for growth and development, for the maintenance of the immune system, and for good vision.
Vitamin C: Vitamin C is an essential nutrient involved in the repair of tissue and the enzymatic production of certain neurotransmitters. It is required for the functioning of several enzymes and is important for immune system function. It also functions as an antioxidant.
Copper: Copper is an essential trace element in many plants and animals.
Did you know all these nutrition facts about cherries? Please tell us what you think.