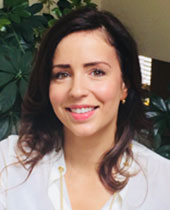 Welcome to the September/October 2019 edition of RecipeLion Magazine. We're excited about this issue, since fall is such a wonderful time of year for all those rich fall recipes. It's also the perfect time of year to slip on a cozy sweater and enjoy a good book, or go for a walk outside with the leaves crunching underfoot. And when it comes to cooking, fall is second to none. From apples to cinnamon to caramel to pumpkin, it's hard not to get a flutter of excitement! 
This issue of RecipeLion Magazine is about celebrating all that fall has to offer, starting with its signature flavor: apple. We have a slew of apple recipes for you to choose from, paired with a handy apple-picking guide to help maximize your efforts. And if you enjoy a bit of tailgating before a football game, we have a few recipes—both lighter and heartier—to serve up to your crew. 
Of course,  it's not fall until you enjoy a warm bowl of homemade soup after a brisk day outside, which is why we know you're going to love the soup recipes we have in store. Don't worry if you don't have a lot of time to cook, either. We're including a collection of all-day slow cooker recipes. Toss in the ingredients, set the timer, and let the slow cooker take care of the rest. And to further help you save time, we also have a collection of cake mix desserts that require very little prep but turn out oh-so-yummy. 
From exploring corn mazes to taking a hay ride to heading out to the local harvest festival, there are plenty of reasons to relish this time of year, and we hope that the recipes in this issue will help you enjoy the season to its fullest.
Check out some of this edition's harvest!
Fall Food Royalty: Apples
Here in New England, apples hold a special place in everyone's heart. Now we get to share that joy with you!
Tailgate Like a Champion
Fall isn't all about apples. We can't forget that the season brings around plenty of opportunities to tailgate.
Our Coziest Fall Soups…Ever!
A brisk fall day punctuated by a bowl of hot, homemade soup is everything!
All-Day Slow Cooker Recipes
Nothing beats the smell of dinner slowly cooking all day in your kitchen. Except maybe the fact that slow cooker recipes are almost effortless.
Desserts that Start with Cake Mix
I love spending time in the kitchen as much as anyone, but sometimes you want a little shortcut, and these recipes are just the thing.
I hope you enjoy the latest issue of RecipeLion Magazine as much as we've enjoyed putting it together. We're so happy to be here cooking with you and we're looking forward to many more recipes, dishes, and meals to share. 
Happy cooking—and happy eating!

Kim Mateus
Editor & Publisher
P.S. Please enjoy this issue of RecipeLion Magazine, and let me know what you think about it by commenting below with your feedback! Your input is valuable to us and can help us make improvements.