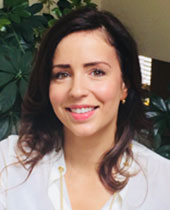 The start of a new calendar year can mean something different for everyone. For some, it's a time for a sleepy recovery after an exhausting holiday season. You hunker down on your couch under your coziest blanket while you enjoy a steaming bowl of chili and binge-watch your latest TV obsession.
For others, it's a time of heartache and jubilation as you cheer on your home football team through the playoffs, accompanied by whatever snack is within reach. Others still get right back into the balancing act of everyday life from taking the kids to band practice to staying up to finish that project for work to cleaning, cooking, and everything in between.
And others see the new year as a time for a fresh start, a time to cut out the microwave meals and begin introducing seasonal produce and freshly cooked dinners into their routine. It's in the spirit of the new that we're excited to launch our inaugural issue of RecipeLion Magazine, where we'll explore ideas for all types of budding chefs, and we hope you'll discover the picture-perfect recipe to fit your lifestyle.
Here's what you can look forward to in this issue.
Game Day Grub
Game day calls for quick, tasty snacks that you can grab without taking your eyes off the big play. Here are some of the other recipes you'll find in this section: 
Comfort Food Classics (Turned Into Soup)
What can we say? Some game days are downright chilly! And nothing beats a cold breeze like a hot bowl of soup. What's a fan to do when the game is heading to overtime and the temperature outside is dropping? How about some of these bowls?
Recipes for a Healthier 2019
The recipes in this section are healthy and wholesome without sacrificing an ounce of flavor. 
No-Fuss 30-Minute Meals
I love spending time in the kitchen making my favorite recipes. But some days I just want something quick and easy. These recipes fit that bill perfectly.
I hope you enjoy the latest issue of RecipeLion Magazine as much as we've enjoyed putting it together. We're so happy to be here cooking with you and we're looking forward to many more recipes, dishes, and meals to share. 
Happy cooking—and happy eating!

Kim Mateus
Editor & Publisher
P.S. Please enjoy this issue of RecipeLion Magazine, and let me know what you think about it by commenting below with your feedback! Your input is valuable to us and can help us make improvements.