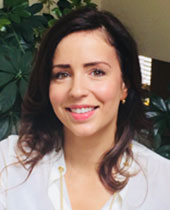 It's hard to believe we're finally here: the crux of the baking season. From Thanksgiving to the New Year, it can sometimes feel like we spend half of the holiday season peeking into an oven checking on some yummy treat. That's okay with me! 
The November/December 2019 issue of RecipeLion Magazine is designed to give you plenty of ideas to spend the season in style. Who doesn't love coming in from the cold to the aroma of freshly baked sweets coming from the kitchen? We can't forget all the parties and get-togethers, either. We'll need appetizers aplenty! 
In this issue of RecipeLion Magazine, we have some evergreen favorites that work all year round, as well as some special seasonal surprises. And you're going to love the slow cooker hot chocolate. 
Don't forget side dishes! They're a staple of any big holiday meal, so whether you're bringing a dish to help out or you're cooking the entire meal yourself, these staples are always a hit. And we can't skip dessert, because, let's be honest, we all know that's the best part of a holiday meal!
We have an array of pies that will steal the hearts of everyone at Thanksgiving dinner. And there are five ideas you can show off at your next cookie exchange. With recipes like these, your holidays are bound to be jollier than ever!
Here's a look at some of what's in this issue.
Foolproof Recipes for Christmas Morning
I know this is for Christmas morning, but I promise you'll want these pretty much every day of the year.
No-Stress Appetizers
Easy-peasy, lemon-squeezy!
Side Dishes Every Holiday Meal Needs
Honestly, I could eat an entire meal just of these side dishes.
Pass the Pie: Apple, Pecan, Pumpkin & More!
Who are we kidding? The best part of any holiday meal is the pie, right?
5 Ways to Become the Cookie Exchange Master
Is there anything better than a cookie exchange?
I hope you enjoy the latest issue of RecipeLion Magazine as much as we've enjoyed putting it together. We're so happy to be here cooking with you and we're looking forward to many more recipes, dishes, and meals to share. 
Happy cooking—and happy eating!

Kim Mateus
Executive Director
P.S. Please enjoy this issue of RecipeLion Magazine, and let me know what you think about it by commenting below with your feedback! Your input is valuable to us and can help us make improvements.