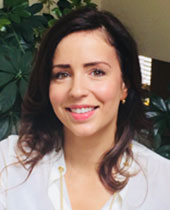 Welcome to the thick of summer! The summer months give us time to recharge our batteries whether by exploring somewhere new for vacation or heading out to a summer music festival or just enjoying time outside with friends and family. We at RecipeLion Magazine are here to help you enjoy your summer feasts to the fullest.
The July/August 2019 issue starts with a selection of summer salads that range from party-favorite deli salads to green salads you're going to want to bring along to work. Then expand your healthy eating palate by discovering new ways to cook with everyone's favorite fruit: the avocado! They aren't just for guacamole – avocados star in a variety of different dishes, including pudding. (Yes, you read that right – chocolate pudding, in fact!)
Next, add a bit of sizzle to your summer, with one of our spicy, flavorful buffalo chicken recipes, from a piping hot party dip to a family-style casserole. Then, if you need something to cool the heat, check out our section on sweet Southern desserts. From classic peach cobbler to travel-worthy pecan pie bars, there's something here for everyone. 
Plus, we're giving "TGIF" a whole new meaning by celebrating our own version of "fried"-day with everything from fried chicken to fried pickles. If you haven't tried fried pickles, you don't know what you're missing!
Here's a look at what's on the menu:
5 Treats Sweeter than a Southern Belle
Summer and sweets go together like peaches and cream, or caramel and pecans.
Fresh Summer Salads
Stop wondering what to bring for that cookout. These salads will impress everyone at the table.
For the Daredevil: Buffalo-Style Faves
A little hot sauce goes a long way in adding some fun and fire to your feast.
TGI "Fried" Day
Who doesn't love a little fried food on the plate? You'll find five recipes in this section perfect for satisfying that craving for fried foods.
Alert! Alert! Avocados Ahead!

If aliens ever visit earth, I'm going to guess it's for the avocados.
I hope you enjoy the July/August issue of RecipeLion Magazine as much as we've enjoyed putting it together. We're so happy to be here cooking with you and we're looking forward to many more recipes, dishes, and meals to share. 
Happy cooking—and happy eating!

Kim Mateus
Editor & Publisher
P.S. Please enjoy this issue of RecipeLion Magazine, and let me know what you think about it by commenting below with your feedback! Your input is valuable to us and can help us make improvements.